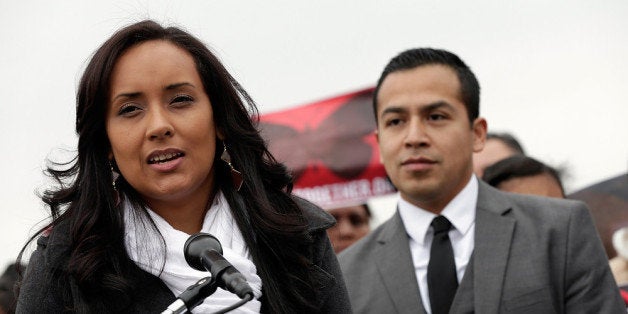 WASHINGTON -- A group of undocumented and formerly undocumented immigrants released a set of ambitious demands for the president on Thursday: reduce deportations of many undocumented immigrants, terminate contracts with private prison companies, end key enforcement programs and renegotiate trade agreements.
It's a big ask, but one that they hope the administration will consider as it reviews its deportation policies over the coming weeks and months.
The group, the Blue Ribbon Commission, did omit one of the bigger questions of potential immigration reform: exactly who should be left out of deportation relief. While other recommendations have specified who should be eligible, the drafters of Thursday's recommendations said at a press conference that they were were resistant to the idea of disqualifying anyone out of hand.
"We just couldn't answer the question of who are we going to leave out of these recommendations," Tania Unzueta, a Blue Ribbon Commission member who works with the National Day Laborer Organizing Network, said Thursday. "We specifically decided to just say [to expand deferred action] to the fullest extent of the law, to as many people as possible. We don't think that we should be divided between deserving and undeserving immigrants."
President Barack Obama announced last month that the Department of Homeland Security is reviewing its deportation policies to find a way to make them more humane. There's no set timetable -- at least publicly -- for that review, but Homeland Security Secretary Jeh Johnson said Wednesday during a Twitter Q&A that it will conclude "very soon." He also met with the Congressional Hispanic Caucus on Wednesday, and members said after the meeting that they were confident some sort of changes would be made.
Like the Hispanic Caucus, the Blue Ribbon Commission recommended an end to enforcement programs such as Secure Communities, which allows immigration agents to more easily pick up immigrants from local law enforcement after arrests. Both also argue for expanding deferred action to a broader segment of the undocumented immigrant community.
But the Blue Ribbon Commission demands differ from the Hispanic Caucus recommendations in a few ways. Both are extensive, but the recommendations from Blue Ribbon Commission go into more specifics, and touch on issues that affect the immigration system more broadly, such as trade.
The commission calls for improving conditions in detention facilities and ending collaborations between the federal government and local law enforcement offices that have been accused of civil rights abuses, pointing specifically to Joe Arpaio, a sheriff in Maricopa County, Ariz. They argue undocumented immigrants who have filed complaints of civil, labor or human rights abuses should be granted deferred action. The Blue Ribbon Commission also recommends ending contracts with the private prison companies that currently operate many detention centers.
Under the group's policy recommendation, deferred action could be granted far more broadly than under the Senate-passed immigration bill, including people who were repeat immigration offenders or who had committed other crimes. The Blue Ribbon Commission argues that undocumented immigrants shouldn't be slotted into a high-priority category automatically because of certain crimes or repeat immigration offenses. Instead, their individual circumstances should be considered, Unzueta said.
"It should be assumed that there will be hardship if the person is deported or separated from their family and that their family ties, their contributions to the community, need to be taken into account first," she said. "And then we can look at whether the criminal conviction is that bad, that dangerous, that it should outweigh the positive factors."
The Blue Ribbon Commission is working to get the support of other immigration reform groups and members of Congress who might be sympathetic to their cause, and the group is engaging in several efforts to draw attention to the problem of deportations. The commission is allied with three advocates who are currently holding a hunger strike outside the White House to call for the release of their mother, son and fiance, respectively. Several groups also held events around the country last Saturday to call for an end to deportations.
Advocates in the commission said they cannot wait for Congress to act with a permanent solution on immigration: They need something to happen now.
"We cannot afford to have another two years of debate in Congress and another 2 million deportations," immigration activist Erika Andiola said.
Before You Go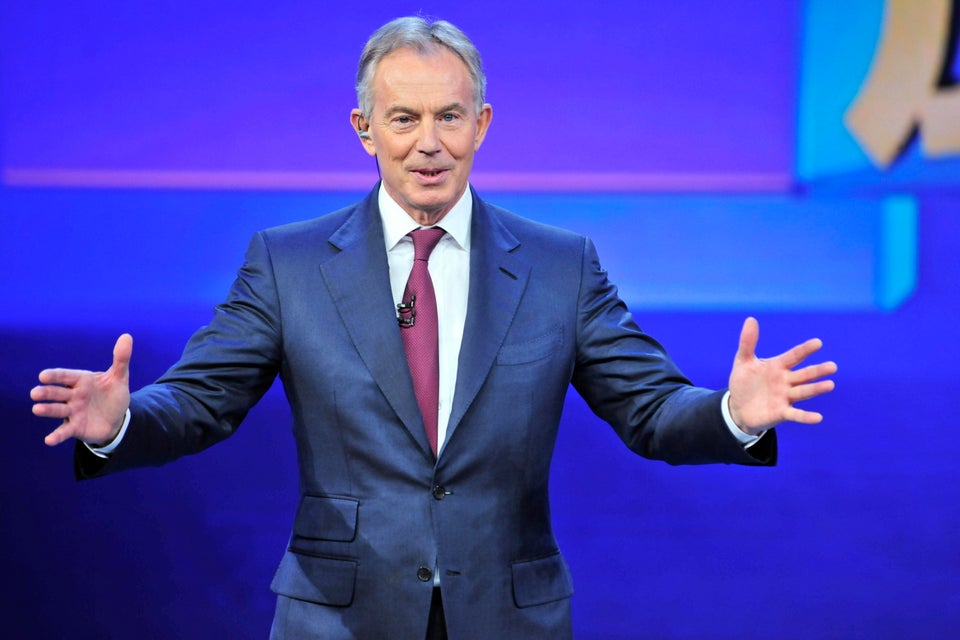 Moments that show you CAN talk about immigration
Popular in the Community