In late December 2015, Jose Azurdia ― an immigrant detained by Immigration and Customs Enforcement at a facility in San Bernardino, California ― got sick and began vomiting. When a half-hour later an officer told a nurse of his condition, the nurse responded that "she did not want to see [him] because she did not want to get sick," according to a new report from human rights groups.
After a series of other delays in getting Azurdia care ― including time wasted in getting him to the facility's medical unit, even after officers had been notified of symptoms indicating a heart attack, from his left arm going numb to trouble breathing and pain in his shoulder ― Azurdia finally got to a hospital over two hours after officers were first told he was sick. His heart was too damaged to respond to treatment, per the report. He died in the hospital four days later.
Azurdia's case is one of several immigrant deaths in ICE custody highlighted in the report from Human Rights Watch, the American Civil Liberties Union and other groups. For the report, released Wednesday, independent medical experts analyzed ICE's publicly released "detainee death reviews" for 15 cases of immigrant deaths in detention from December 2015 to April 2017. (For one other death that occurred during that period, ICE still has not publicly released a review.)
In more than half of the deaths, or 8 out of 15 cases, the physicians found that "inadequate" medical treatment had "likely" contributed or led to detainees' deaths. The medical experts also found evidence of "substandard" care in nearly all of the cases.
In Azurdia's case, physicians found that his death was "likely" preventable ― with one doctor characterizing the nurse's refusal to see him as "egregious."
While such cases represent just a "small fraction" of the hundreds of thousands of people who passed through ICE detention during that time ― ICE held an average of 40,500 people per day in 2017 alone, per HRW ― the deaths still "raise serious concerns" about what the report calls "serious deficiencies in medical care" in many of ICE's detention facilities. Several immigrants' deaths had come after "unreasonable" delays in providing care, "botched" emergency responses and "poor quality of care" by officers and medical staff, according to the report.
"Deaths are the tip of the iceberg in terms of poor medical care and conditions," HRW's Clara Long, co-author of the report, told HuffPost on Monday.
"Deaths are tragic ― anyone who dies needlessly because of government negligence or abuse is reason to be concerned," she said. "But they also indicate a broader class of 40,000 people a night exposed to the same conditions."
In a statement to HuffPost, an ICE spokesperson said the agency "takes very seriously the health, safety and welfare" of detainees and that any death in ICE custody was a "cause for concern." The agency also noted that each death is reviewed internally, per protocol, with reports sent to ICE leadership and the Department of Homeland Security.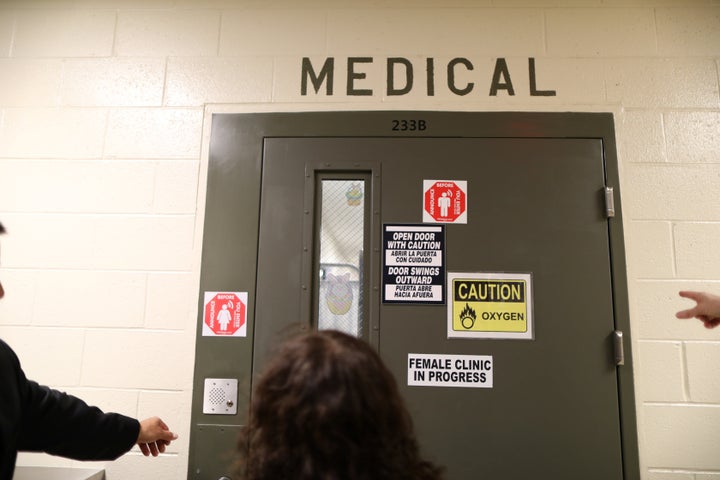 The report comes out amid nationwide outrage over the Trump administration's hard-line immigration policies, specifically its recent zero tolerance policy that has led to at least 2,000 immigrant kids being separated from their parents at the border since mid-April.
While HRW's report primarily analyzes deaths that occurred under the Obama administration ― the research goes only a couple of months into Trump's presidency ― Long said there is "cause for concern that the problem is getting much worse."
She noted that ICE reported 12 people died in their custody in the 2017 fiscal year ― the highest number of deaths since 2009.
ICE has so far released few "death reviews" for 2017 or 2018, the report notes.
"There are more people detained now than ever before ― and the Trump administration wants to detain even more," Long said.
The report echoed similar findings from HRW's 2017 report, which examined deaths in ICE detention from 2012 to 2015. Medical experts in that instance concluded that "inadequate" care had contributed to 7 out of 18 deaths in custody for which ICE had publicly released reviews.
The authors of the 2018 report made several recommendations, including calling for Congress and ICE to reduce the overall number of immigrants being held in detention.
In its fiscal year 2019 budget request, the Trump administration asked Congress to allocate $2.5 billion for "additional detention," to be able to accommodate a daily average of 47,000 immigrants in facilities. That figure would represent a record high number of individuals detained by ICE for the country.
"What we'd really like to see Congress do is refuse to be complicit in funding this system," Long told HuffPost. "We've seen now thousands of families separated, with adults fed into this system. The system needs to be dismantled, because it can't keep the people it detains safe."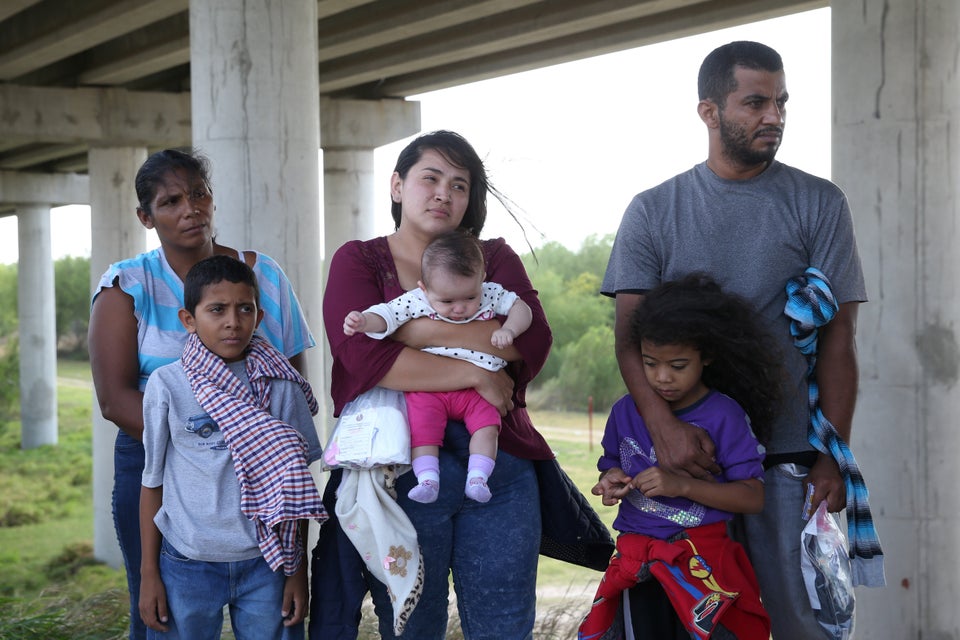 Immigrant Families At The U.S.-Mexico Border
Popular in the Community