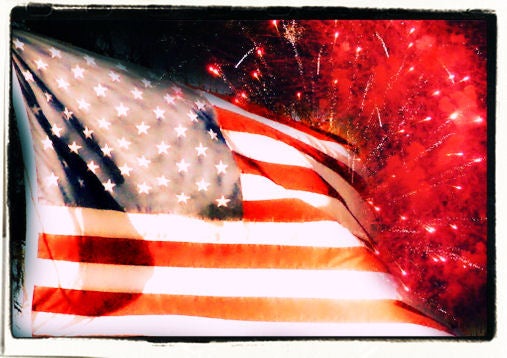 Today, the president of a country that I have proudly called My Country for almost sixty years, questioned in a White House meeting why the United States should accept immigrants from "shithole countries."
According to press reports, the president was referring to countries such as Haiti, El Salvador and African nations, reportedly suggesting that the United States should instead accept immigrants from countries such as Norway.
"Why are we having all these people from shithole countries come here?" were the president's words.
The president's blatantly racist words struck me as particularly crude, cruel and, most of all, un-American.
Because I come from a country where the people are not much different from the people in El Salvador or Mexico – another country whose people the president has insulted and maligned – or, for that matter, not any different from the human beings in Nigeria who, according to the president, would never "go back to their huts" in Africa.
Because this immigrant from a country the president might describe as a "shithole country" merely because its people are not as white as the Norwegians, went on to serve in the armed forces of his adopted country "meritoriously" for 20 years.
Because this immigrant whose native country might fall into the "shithole country" category merely because its social and economic conditions are not as great as those in Norway, went on to work for many more years with a major U.S. aerospace-defense corporation helping design, engineer and install major air traffic control and air defense systems that would make the U.S. and its allies safer and helping market American aerospace products overseas — sales that brought jobs and dollars (so important to the president) to the United States.
Because, Mr. Trump, this American citizen from a "shithole country" called Ecuador helped in his own little way make America safer and stronger, "contributed to our society, helped to grow the economy and assimilated into our great nation," just what Raj Shah, your White House deputy press secretary said today you are fighting for.
Believe me, Mr. President, people from "shithole countries" also Make America Great.
REAL LIFE. REAL NEWS. REAL VOICES.
Help us tell more of the stories that matter from voices that too often remain unheard.
This post was published on the now-closed HuffPost Contributor platform. Contributors control their own work and posted freely to our site. If you need to flag this entry as abusive,
send us an email
.