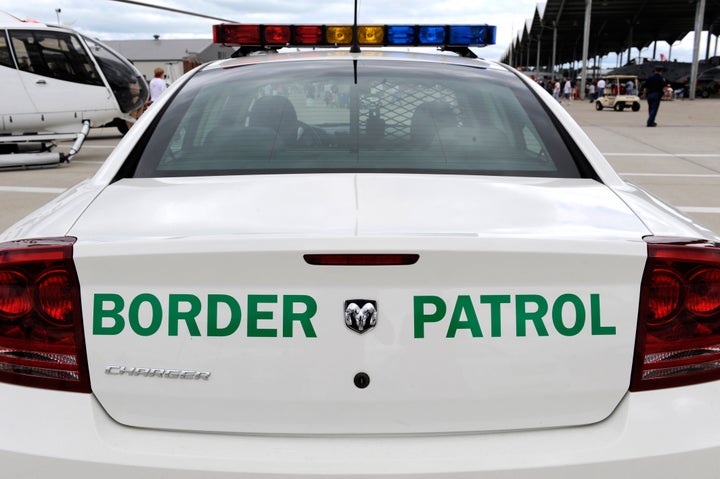 A Seattle-based immigrant advocacy nonprofit filed a formal civil rights complaint against the U.S. Department of Justice and the U.S. Department of Homeland Security, challenging the practice of local police departments calling in border patrol agents to act as interpreters in routine matters.
As part of the complaint, the Northwest Immigrant Rights Project (NWIRP) also released a damning video which they claim was recorded last February. It allegedly depicts border patrol agents calling undocumented immigrants "all wet," (at the 2:25 mark in the below video) a derogatory term used to describe those who have crossed the border illegally, according to NWIRP. A Washington State Patrol officer brought the border patrol agents captured in the video to the scene for "interpretation assistance," according to the complaint.
Washington Customs and Border Protection spokesperson Mike Milne said he could not comment on the video or complaint. The Department of Homeland Security did not respond to a request for comment.

WATCH: NWIRP Video Of Border Patrol Agents Acting As Interpreters, Using Ethnic Slur
NWIRP filed the suit in Washington state on behalf of six individuals who experienced similar treatment. They say that border patrol agents and police are breaking the law.
"Law enforcement agencies who attempt to use Border Patrol for alleged 'interpretation assistance' during routine matters are failing to provide meaningful access to their services to people with limited English skills, as they are required to do under Title VI of the Civil Rights Act and Executive Order 13166," said Jorge L. Barón, executive director of Northwest Immigrant Rights Project in a press statement.
The NWIRP civil rights complaint comes amidst a flurry of bad press for the Customs and Border Protection (CBP) agency, including the release of a new PBS documentary which implicates more than a dozen border patrol agents in the tasing death of Anastasio Hernandez-Rojas.The documentary, which aired in April, includes footage showing one border patrol agent striking Hernandez-Rojas with a baton while another agent tased the Mexican national with a stun gun. During the incident Hernandez-Rojas lay on the ground, yelling for help, with more than a dozen border patrol agents around him. He died shortly after the incident. Border patrol agents have said Hernandez-Rojas resisted officers while being deported.
The Washington civil rights complaint also comes less than a week after Michigan border patrol agents were called to act as interpreters when six immigrants placed a 911 call in Huron County. The Huffington Post uncovered that border patrol agents never translated the reasons for the initial 911 call, but rather, only identified the immigrants as undocumented, and took them into custody.
Immigration attorney Erich Straub told The Huffington Post that calling in the border patrol as interpreters in the Michigan case was inappropriate, particularly because the call may have involved a medical emergency.
"I seriously doubt that Huron calls in the border patrol for every single translation case. Federal law enforcement is expensive, and border patrol agents are busy people," Straub told The Huffington Post.
CBP has insisted that when called by law enforcement agencies for translation assistance, they only work to facilitate communication.
Spokesperson Richard Sinks told Seattle-area KUOW/ 94.9 FM news radio, "we will not arrest or even seek immigration status of a victim or a witness. We're strictly there for translation in that type of request."
The lawyers behind the suit filed this week say this border patrol agents too often behave differently.
"The video that is being released today shows that agents in fact question and detain individuals who were witnesses and bystanders," Barón said.
Civil rights complaints filed against the nation's border patrol agency have grown substantially in recent years. In 2004, lawyers and individuals who had contact with border patrol agencies filed 34 complaints. In 2010, the most recent year for which complaint data is available, 65 complaints were made against the agency.
Before You Go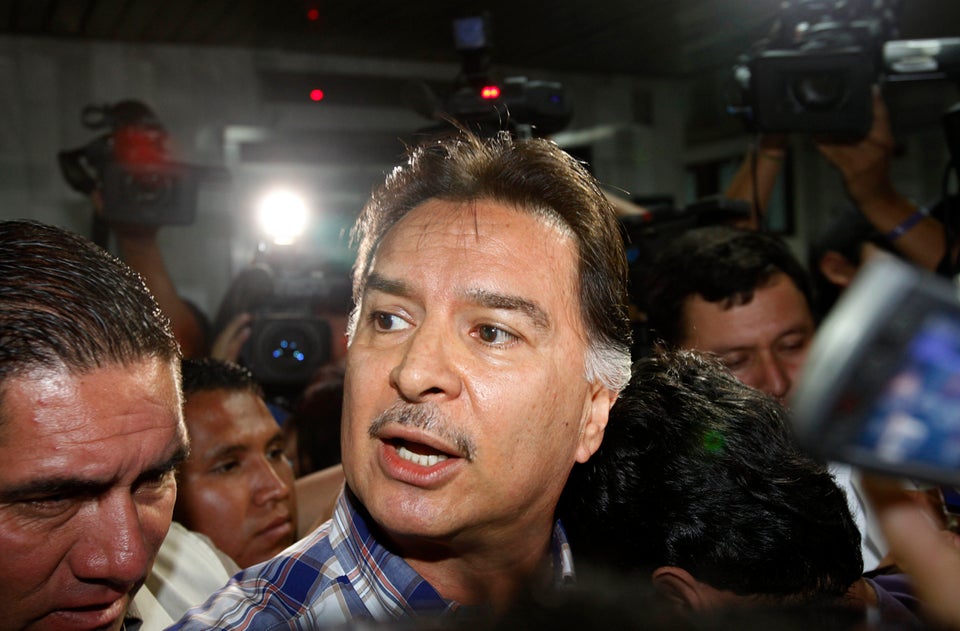 Extradited Latin American Leaders & Kingpins
Popular in the Community