WASHINGTON -- Some of the potential pitfalls for the bipartisan Senate immigration reform bill came into focus on Tuesday when Judiciary Committee members filed 300 amendments, ranging from worker visa changes to the rights of lesbian, gay, bisexual and transgender people.
The 18-member committee will begin discussion Thursday on those amendments to the so-called gang of eight's "Border Security, Economic Opportunity, and Immigration Modernization Act." As they do, some tough votes will come up for both opponents and supporters of the bill -- particularly members of the group who drafted it.
Senators in the immigration group have said they will stick together to defeat amendments they view as poison pills to the bill, but they also expressed openness -- in vague terms -- to supporting other amendments they see as more beneficial.
One big question is how they will respond to proposals they might be likely to support but that their colleagues on the other side view as fatal to the legislation. Republicans in the gang of eight may have to vote against measures to toughen the bill if they want to stick with Democrats in the group. On the other side, Sens. Dick Durbin (D-Ill.) and Chuck Schumer (D-N.Y.) have been vocal in their support for LGBT rights, but they face Republicans in the gang of eight who have said that including provisions for same-sex couples are a non-starter.
Durbin told reporters Tuesday that the gang of eight will likely meet before the mark-up Thursday to go through the amendments. Durbin is a co-sponsor of the Uniting American Families Act, which Judiciary Committee Chairman Patrick Leahy (D-Vt.) used as the model for his amendment to the immigration legislation, to allow same-sex couples to petition for legal status for foreign-born partners. But as of now, Durbin said he is not sure whether the gang of eight's agreement would take precedence over an amendment that he supports independently.
"There isn't even an understanding, at least a formal understanding," Durbin said of the group's plans for how to address an amendment in support of LGBT rights in immigration reform. "We know politically how it comes down, but in terms of any blood oath one way or the other, it was never taken."
Schumer told reporters Tuesday that he wouldn't talk about whether he would vote for Leahy's same-sex couple amendment, but that the gang of eight is "working on it" and hopes to not split up on important votes.
Sen. Marco Rubio (R-Fla.), a member of the gang of eight who is not on the Judiciary Committee, issued a statement earlier Tuesday saying, as he has before, that he welcomes changes to the bill. He recently said he doesn't think the gang of eight bill -- as it is now -- could pass a Republican-controlled House because its border security provisions are too weak.
"I look forward to working with [the Judiciary Committee] throughout this process to ultimately fix our broken immigration system and ensure we never repeat today's broken mess again," Rubio said Tuesday. "What is not an option is doing nothing. Anyone who opposes this bill but fails to offer a real and specific alternative is in favor of the status quo. And the status quo is de facto amnesty."
Several Republicans in the Judiciary Committee have been particularly critical of the gang of eight bill. Sens. Chuck Grassley (R-Iowa) and Jeff Sessions (R-Ala.) have voiced a number of concerns with its path to citizenship, while Sens. Mike Lee (R-Utah) and John Cornyn (R-Texas) have said its border provisions are too weak. Sen. Rand Paul (R-Ky.) has voiced general support for immigration reform, but also said visa and refugee systems need to be addressed in the wake of the Boston Marathon bombings, allegedly perpetrated by a naturalized U.S. citizen and a legal permanent resident.
Grassley topped the list with 77 amendments, which he said he hopes will "educate members and the public about what the bill actually does."
Some Republican amendments seemed clearly aimed at gutting the bill. Sen. Ted Cruz (R-Texas) filed five, including one that would ban anyone who has lived in the United States without authorization from becoming a citizen -- removing the entire path to naturalization that is a central tenet of the bill.
Sessions offered 49 amendments, but sounded unlikely to support the bill in the end regardless. Among other things, he proposed restricting the legalization of undocumented immigrants, adding more border fencing than is already required in the bill, and stating that local and state immigration law preempts the federal government's -- which would allow states such as Arizona to implement their own enforcement laws.
"If even the modest amendment I have offered fails, it is exceedingly difficult to see a way forward for this bill," Sessions said in a statement Tuesday. "There is simply no public support for a tripling of the immigration flow into this country as this legislation calls for."
One of Sessions' amendments would limit the number of worker visas, while Lee, of Utah, introduced an amendment to instead increase the number of visas for low-skilled jobs. Sen. Orrin Hatch (R-Utah) also proposed changing the employment-based visa systems in the current bill, in his case by adding more high-skilled worker visas. In another of Hatch's 24 amendments, he called for the government to take DNA samples of any undocumented immigrant over the age of 18 who applies for provisional immigration status, as part of the background check process.
On the Democratic side, senators voiced concerns about how visas would be doled out, the length of a path to citizenship and whether same-sex couples should be given equal ability to apply for a green card for a foreign-born partner. The last is considered particularly controversial, but Leahy, the committee chairman, introduced an amendment anyway that would add measures from his bill, the Uniting American Families Act.
"For immigration reform to be truly comprehensive, it must include protections for all families," Leahy said in a statement Tuesday. "We must end the discrimination that gay and lesbian families face in our immigration law."
Sen. Chris Coons (D-Del.) filed 13 amendments, many of them aimed at improving immigration courts, detention and deportation practices. One measure would require easier access to unclassified documents relevant to an individual's removal case. Another of his amendments would limit the ability of Immigration and Customs Enforcement and Customs and Border Patrol to conduct indiscriminate raids at schools, hospitals and places of worship, except in the event of an emergency.
Sen. Richard Blumenthal (D-Conn.) filed an amendment to give "little Dreamers" -- undocumented children -- the same shortened path to legal status as older undocumented immigrants who also came to the United States as children. Sen. Mazie Hirono (D-Hawaii) also introduced an amendment -- out of her 24 total -- that would deal with children and families.
Now the Judiciary Committee has to work through those amendments, which may at some points overlap. Leahy said in April that the committee will likely meet May 14, May 16, May 20, "and every day and evening thereafter, if necessary, to complete our consideration and have a final vote on the bill."
Durbin said they are hoping they can get through the bill within the next few weeks -- before the next recess -- rather than dragging it out for more than a month. He was the only gang of eight member in the Judiciary Committee to decline to offer any amendments.
"My guess is, knowing the dynamics of senatorial conduct, people get worn out after a while," Durbin said. "We're counting on that."
The full list of amendments will be posted here.
This article has been updated with additional details on the amendments.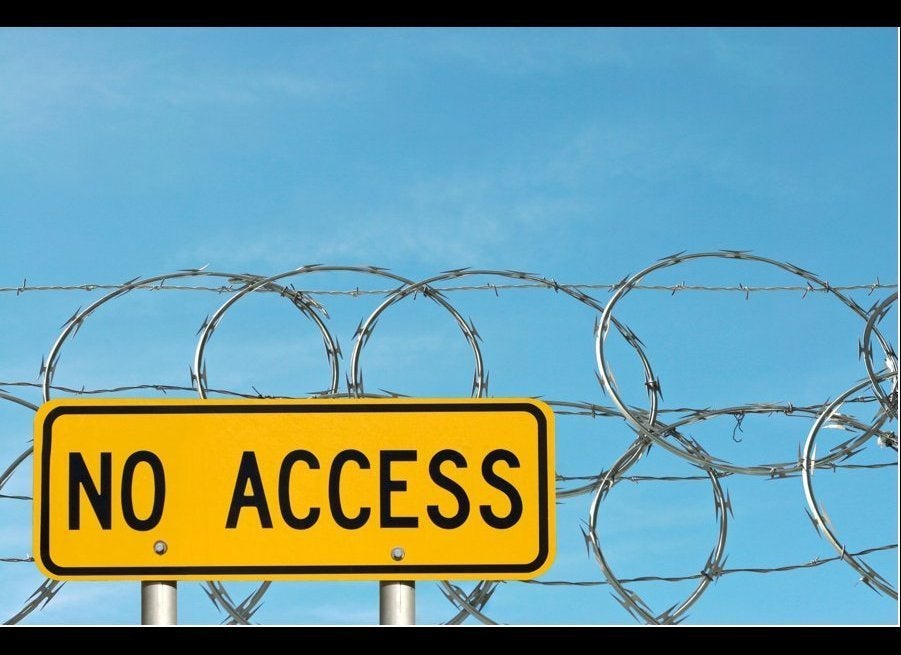 Controversial Immigration Laws