WASHINGTON -- Members of the Senate immigration reform "gang of eight" worked furiously behind the scenes on Wednesday to come up with an amendment that would assuage Republican concerns about border security without driving away Democrats, a difficult balance that will prove pivotal to the success of the bill.
A potential vote on a contentious immigration reform amendment from Sen. John Cornyn (R-Texas) was delayed until Thursday. The amendment, which would require substantial and costly border improvements before legalization processes could move forward for undocumented immigrants, is considered a poison pill by most members of the "gang of eight" that drafted the bill, and is likely to fail if and when it goes for a vote.
The bill already contains extensive measures to provide border enforcement, and a path to citizenship would not move forward without those improvements being made. But many Republicans, including gang of eight member Marco Rubio (R-Fla.), say the existing provisions aren't strong enough, and senators don't want to pass a bill without a large number of GOP members supporting it.
Gang of eight senators are now working on a plan to appease conservatives who say they won't support the bill unless its border provisions are strengthened. It could be an amendment from non-group members Bob Corker (R-Tenn.) and John Hoeven (R-N.D.), which could use triggers for a path to citizenship similar to those in Cornyn's amendment but with more specifically defined metrics for when those requirements were met.
Corker and Hoeven met with members of the gang of eight on Wednesday morning to discuss their border security ideas. Sen. Chuck Schumer (D-N.Y.) told reporters it was "a good meeting," but wouldn't go into details about a timeline for the gang of eight's border talks. "We're working, we're working, we're working," he said, walking away toward a meeting.
"We're getting better but it's not even close to being done yet," he added.
After a meeting with fellow Republicans, Corker told reporters they had "a really good morning" of talks and he thinks they have ideas that "would make a huge difference in people's minds as far as us being successful with border security."
"It's going back and forth," he continued. "It was not a good evening last night, it was a good morning today and hopefully we've made some progress. We had some difficulties last night, there have been some breakthroughs today."
Sen. John McCain (R-Ariz.) said Corker and Hoeven had done "a really good job on this," but that he expected more difficulties ahead.
Still, gang of eight members seemed hopeful.
"If we pull it off, it will be the most dramatic effort I've seen since I've been in Congress to secure the border," Sen. Lindsey Graham (R-S.C.) said, according to National Journal. "It's a key moment in this effort to pass this bill. This is sort of the defining 24 to 36 hours."
The Senate has already rejected other amendments to change the bill's border security provisions. Sen. John Thune's (R-S.D.) proposal to require additional border fencing failed on Tuesday.
The Senate voted Wednesday to table Sen. Rand Paul's (R-Ky.) "Trust but Verify" amendment, which would require the government to implement more measures to screen and track foreign students, refugees and asylum seekers. It would also hold up a path to citizenship until Congress voted the border was sufficiently secure. That amendment failed 37 to 61.
A measure from Sen. Mike Lee (R-Utah) -- who has said he will vote against the final bill regardless of amendments -- to require Congressional approval of border plans failed 39 to 59.
After Paul's amendment failed, the senator said in a statement that he was disappointed. He sounded less than confident about the Senate's ability to pass legislation that would secure the border.
"I hope Congress can produce immigration reform that actually solves the problems in our current system," he said. "Unfortunately, now, the Senate bill does not. I will continue to work to solve our immigration problems. I hope I am able to support a good bill, but it is now clear the House will have to lead the way."
Some senators became frustrated with the progress of getting through the many amendments to the bill. Sen. Mary Landrieu (D-La.) took to the floor Tuesday evening to say she won't allow any more amendments to move forward until hers, which she called "uncontroversial," were in the queue.
"I'm tired of being part of the theater," she said on the Senate floor of political gamesmanship. "If I wanted to, I'd go to New York."
Before You Go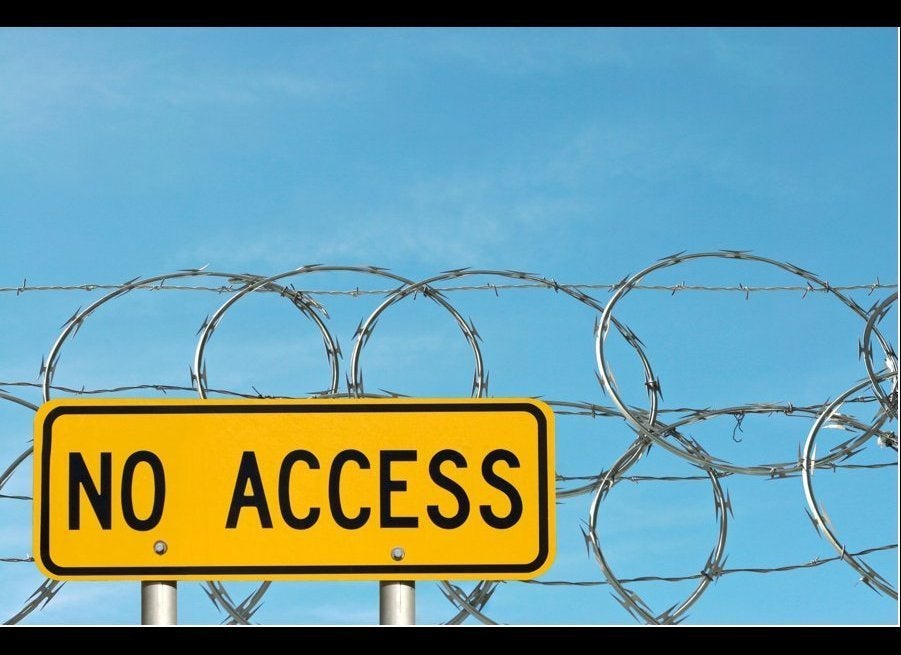 Controversial Immigration Laws
Popular in the Community