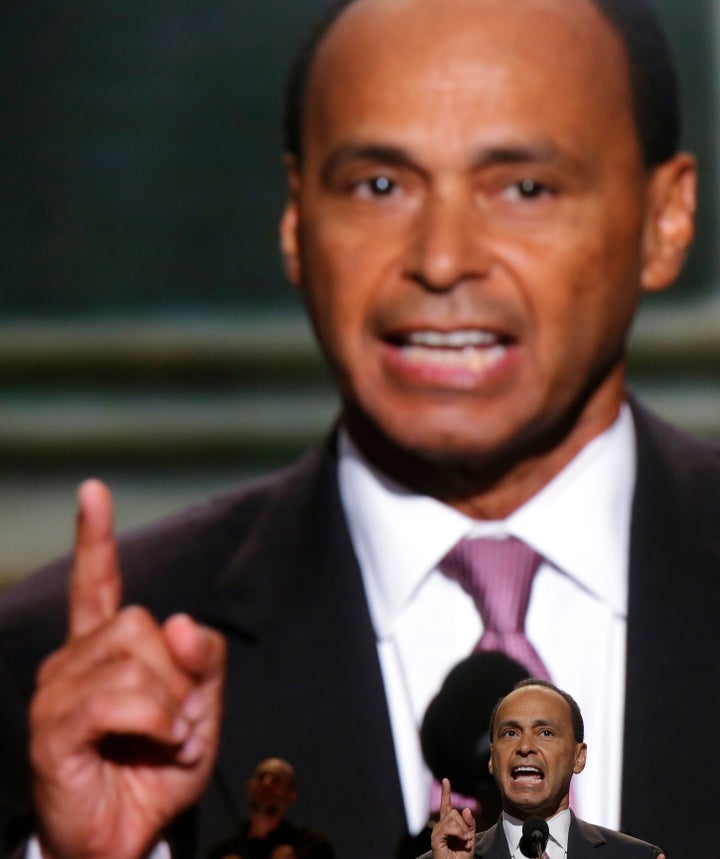 WASHINGTON -- Reps. Mario Diaz-Balart (R-Fla.) and Luis Gutierrez (D-Ill.), two of the lawmakers working across the aisle on immigration reform, said Tuesday that the White House could hurt the effort by putting forth its own legislation on the issue.
"I think that would poison the water," Diaz-Balart said of a potential White House-drafted bill. "I think there are a lot of efforts out there, as there have to be, to try to get a bipartisan bill out. ... If we're going to get something that controversial done, that difficult done, that complex done, it obviously has to be done in a bipartisan way."
The Obama administration has yet to make a decision on its exact plans for how to move on immigration reform, an official said. But at least some leaders in Congress have expressed hope that President Barack Obama will release his own bill.
"If the president does send up specific language, that would make it easier because we'll work from that," Sen. Patrick Leahy (D-Vt.), chairman of the Senate Judiciary Committee, recently told C-SPAN's "Newsmakers," according to National Journal. "[We] may not accept all of it, may add to it. But at least we have something to work from, so that would be very helpful."
Members from both parties are working behind the scenes on various immigration bills, from a broad agreement on comprehensive legislation to narrower proposals for migrant workers or students. In the Senate, that effort is led by the "gang of eight" -- Sens. Lindsey Graham (R-S.C.), John McCain (R-Ariz.), Jeff Flake (R-Ariz.), Mike Lee (R-Utah), Chuck Schumer (D-N.Y.), Bob Menendez (D-N.J.), Dick Durbin (D-Ill.) and Michael Bennet (D-Colo.) -- while Leahy holds an important role as head of the committee that handles immigration issues.
The bipartisan effort in the House has been less public, but Diaz-Balart and Gutierrez are among those discussing a way forward for immigration reform. Both said they hope to see the president involved in immigration negotiations through laying out his principles and working with members of Congress.
"The more we can do to try to keep a bipartisan bill moving, the better, and I think the president, well-intentioned as he may be -- I would encourage him to continue to pressure, to continue to insist on this issue getting done, and getting done in a bipartisan way," Diaz-Balart said.
"The last thing you want is to inject, even from a perception point of view, the partisanship or gamesmanship," he said. "I would never say that the White House would do that, but I think [what] would be valuable is for the president to call us together at the White House, both Republicans and Democrats."
Calling all HuffPost superfans!
Sign up for membership to become a founding member and help shape HuffPost's next chapter
BEFORE YOU GO
PHOTO GALLERY
10 Major U.S. Federal Immigration Laws