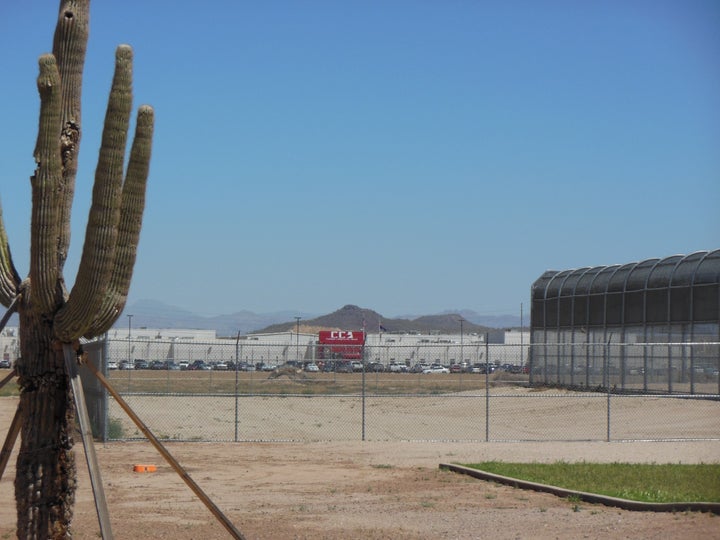 In late June, the ACLU delivered a statement to the UN Human Rights Council in Geneva in response to the United Nations Special Rapporteur's report on detention of migrants. The report sets out the international and regional human rights legal framework applicable to the detention of migrants, including in regards to vulnerable groups with special protection needs, and discusses alternatives to detention. While the report does not discuss country-specific immigration detention policies and practices, it offers useful recommendations and urges governments to adopt a human rights-based approach.
The U.S. immigration detention system locks up tens of thousands of immigrants unnecessarily every year, exposing detainees -- including vulnerable populations such as persons with mental disabilities, asylum-seekers, women, children and lesbian, gay, bisexual and transgender individuals -- to brutal and inhumane conditions of confinement at massive costs to American taxpayers... This system of mass detention persists despite the fact that the U.S. Department of Homeland Security (DHS) acknowledges that most immigration detainees 'have a low propensity for violence.'
The ACLU statement also highlighted the May 2012 ACLU of Georgia report titled "Prisoners of Profit: Immigrants and Detention in Georgia." The report covers the four immigration detention centers in Georgia including the largest immigration detention facility in the United States, the Stewart Detention Center. Three of the four facilities are operated by corporations, including Corrections Corporation of America (CCA), the largest owner and operator of privatized correctional and detention facilities in the U.S.
Findings raise serious concerns about violations of detainees' due process rights, inadequate living conditions, inadequate medical and mental health care, and abuse of power by those in charge.
Among due process concerns documented are that ICE officers have coerced detainees to sign voluntary orders of removal, non-citizens are detained in excess of a presumptively reasonable time, and there is inadequate information about available pro bono legal services at the facilities. Conditions for attorney visits also raise attorney/client confidentiality issues.
Numerous concerns about cell conditions exist, including overcrowding and temperature extremes. When facilities run out of hygienic items, detainees have to go without. At Irwin, detainees are given used underwear. In at least one case, a female detainee was given soiled underwear, leading to a serious infection.
Food concerns include insufficient quantity and poor quality of food. Additionally, Stewart and NGDC both have "voluntary" work programs where detainees have been coerced to work at wages far below minimum wage and threatened with retaliation if they stop working.
Medical and mental health units are understaffed and initial intake examinations are insufficient. Detainees with mental health disabilities are put in segregation units as a punishment and in lieu of receiving treatment.
Detainees reported that guards yelled threats and racist slurs at them. This verbal abuse was also sometimes accompanied by physical violence. Detainees also relayed personal accounts of guards threatening to or actually placing detainees in segregation as a means of retaliation.
ICE should discontinue detaining immigrants at the corporate-run Stewart and Irwin County Detention Centers given the extent of the documented violations as well as the distance to family and communities of support. Detention center officials should improve food quality and living conditions and supply on-site, full-time medical and mental health care staff. The federal government should also make greater use of cost-effective alternatives to detention instead of continuing to rely on the for-profit prison industry to keep more and more people imprisoned in substandard conditions.
As the ACLU statement to the Human Rights Council concluded,
U.S. immigration authorities should use detention only as a last resort, in those circumstances where no alternative conditions of release would be sufficient to address the government's concerns about danger or flight risk... The U.S. government should heed the Special Rapporteur's recommendation to establish a presumption in favor of liberty, first consider alternative non-custodial measures, proceed to an individual assessment and choose the least intrusive or restrictive measure.
Jamil Dakwar, Director of the ACLU Human Rights Program drafted the ACLU statement to the Human Rights Council and contributed to this blog.
Calling all HuffPost superfans!
Sign up for membership to become a founding member and help shape HuffPost's next chapter