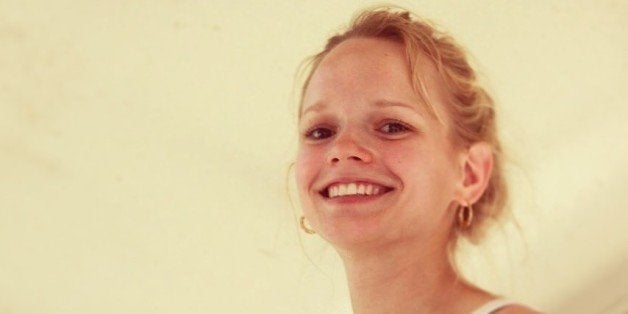 WASHINGTON -- Sarah Jane McCrohan, a 24-year-old Australian, says she stayed in the U.S. for about 11 hours longer than she was supposed to, and it's landed her in detention for three weeks.
She was traveling from New York to Ottawa on March 26 to go to the Australian embassy when a Canadian border officer noted that she had been in the U.S. longer than the 90 days allotted by the Visa Waiver Program, according to McCrohan and her boyfriend, Chauncey Carter, who was with her at the time. The officer suggested they go back to the American side to sort it out, they said, and they wanted to do the right thing. The point of going to the Australian embassy was for McCrohan to speak to someone there about legal avenues for her to return -- she said she hadn't even realized she had overstayed and had intended to leave the U.S. on time.
So they turned around and went back to the American side of the border crossing. Once they got there, officers detained McCrohan, and she is now set to be deported to Australia.
McCrohan, her lawyer and her supporters aren't disputing her removal, or that she stayed longer than she was supposed to, albeit unintentionally. But they say it's absurd that she has been detained for so long based on a mistake.
"It's such an innocent mistake, and they tried to leave," said her attorney, David Leopold. "The worst thing you can say about her is maybe she should have planned her trip a little better. ... We're not talking about a significant overstay, we're talking about a matter of hours."
Immigration and Customs Enforcement spokesman Khaalid Walls said the agency chose not to exercise prosecutorial discretion and release McCrohan because "recent violators who, in the judgment of an ICE field office director, have abused the visa or Visa Waiver Programs" are a priority for removal.
"Additionally, under the Visa Waiver Program, Ms. McCrohan is subject to mandatory detention and her case is not eligible for immigration court hearings," Walls said in an email. "She will remain in custody while the agency finalizes her removal."
In a phone interview from the facility, McCrohan said she wanted to go home and that the uncertainty of not knowing when her detention would end was difficult.
"They give you a mythical date [for removal]. Like they say 10 days, but it's been 21 days," she said. "I don't know anything."
Gilles Carter, Chauncey's father, said he offered to pay for her flight back to Australia.
"Yes, she overstayed her visa waiver," he said. "Should that translate to jail time? In my view, that's pretty close to insane."
There will be other repercussions for the mistake when McCrohan gets back to Australia, because she will be barred from returning to the U.S. for a decade. The couple had been planning to travel the country in a refurbished school bus, which they named the Wandering Bus. The aim of the bus project was to give a positive image of the U.S. to the world, Carter said.
The deportation will also make their lives difficult if they decide to get married. Chauncey Carter and McCrohan have been dating for about two and a half years after meeting at a restaurant management school in Switzerland, and he said he intends to marry her even if he can't be with her in the U.S.
"This is the woman I want to spend my life with, and if I have to, I won't do it in this country," he said.
UPDATE: 4/17, 8:15 a.m. -- McCrohan was deported to Australia on Thursday, according to Leopold.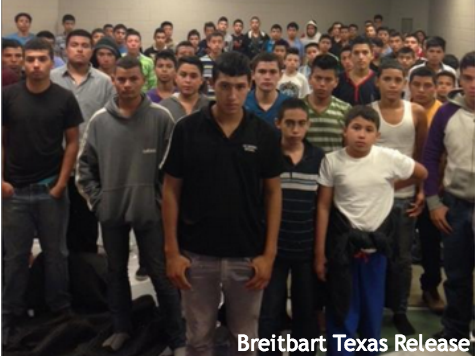 Overwhelmed Border Patrol