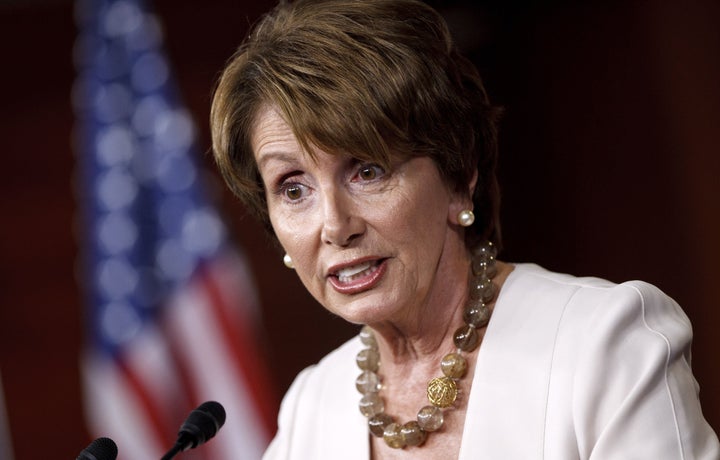 WASHINGTON --- More than 80 House Democrats called Wednesday for the government to officially state that same-sex relationships would be considered in immigration decisions, a year after the Obama administration announced it would begin allowing some undocumented immigrants to stay if they had significant family ties to the United States.
Although the administration said at the time that same-sex relationships would be considered equal to opposite-sex ones in its review of immigration cases, that has yet to be put into writing, which the members argued makes it relatively ineffective.
"Keeping loving families together, particularly in cases in which one partner or spouse is a U.S. citizen, should be a priority for immigration enforcement," House Minority Leader Nancy Pelosi (D-Calif.) said in a statement. "The Department of Homeland Security has stated that their policy will positively factor in family ties, including those of LGBT couples, but we have now asked them to put this in writing to provide a measure of clarity to those enforcing our laws and confidence to families facing separation."
The Obama administration announced in August 2011 new prosecutorial discretion policies that would prioritize criminals and national security risks over young undocumented immigrants and people with ties to the United States. The memo didn't mention same-sex couples in any way, but senior administration officials told reporters at the time, when asked, that those families fit under the guidelines to be considered for deferred action.
In September 2011, House Democrats made their first request to DHS that it incorporate same-sex partnerships into its instruction. Since same-sex marriages are not recognized by the federal government under the Defense of Marriage Act, American citizens cannot petition for their partners or spouses to get green cards, meaning some run the risk of deportation if they stay in the United States without authorization to be with their families.
As they await change on DOMA, Democrats and advocacy groups argue the government should use deferred action to help same-sex couples, too. But since that guideline is not officially stated, the Democrats wrote that it may not be working.
"Until the policy regarding LGBT persons is put into writing, ICE enforcement officials and attorneys who are responsible for actually implementing DHS policy, plus other key stakeholders, may remain unaware of its existence," they wrote. "This may lead to continued and tragic separations of foreign nationals from their U.S. citizen same-sex spouses and partners. ... By issuing written guidance, DHS can keep LGBT families from being separated and thus prevent the irreparable, permanent harm to families that is caused by the so-called Defense of Marriage Act -- discrimination the Department of Justice has determined to be unconstitutional."
The letter states that Democrats were "extremely disappointed" by the response from DHS in October 2011, which read that "LGBT individuals' ties and contributions to the community are taken into account" -- but not specifically that their same-sex partners and spouses would be considered.
"In November 2011, DHS again missed an opportunity to unambiguously include LGBT relationships in its prosecutorial discretion guidance," the letter continued.
The members who signed the letter have also attempted to go at the issue legislatively, with two bills -- the Uniting American Families Act and the Reuniting Families Act -- that would change immigration law definitions to include same-sex partnerships.
Rep. Jerrold Nadler (D-N.Y.), the top sponsor of the Uniting American Families Act, joined the letter Wednesday in support of the administration officially stating in its guidelines that same-sex couples would be considered as families in its immigration review.
"These LGBT families are critical parts of their communities, neighborhoods, and workforces," Nadler said. "To keep them intact, it is critical that the Administration put in writing its policy of providing prosecutorial discretion with deference to family ties among LGBT persons, and we again urge it to do so as quickly as possible."
Before You Go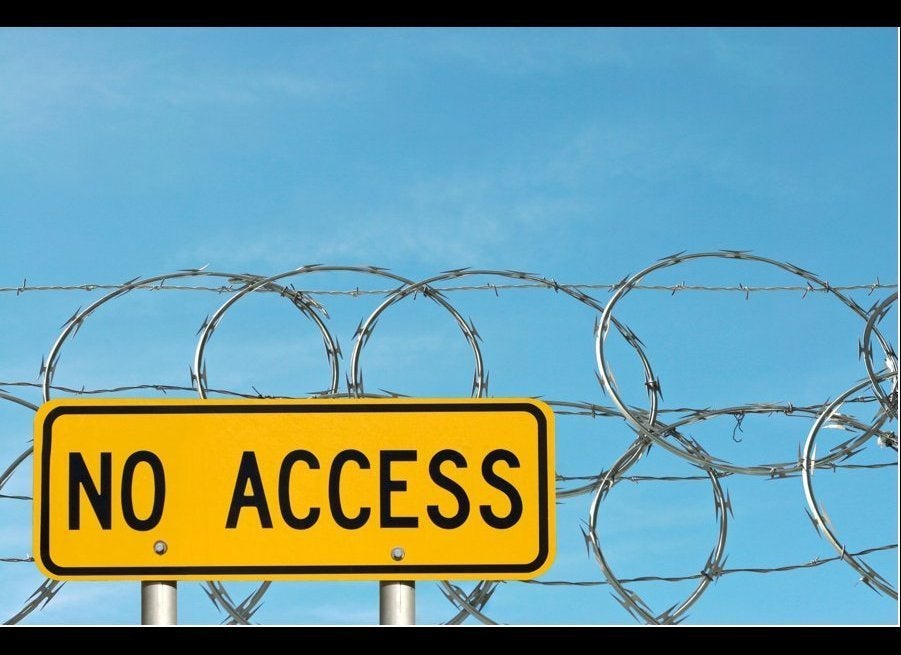 Controversial Immigration Laws
Popular in the Community