AUSTIN, Texas ― For years, Immigration and Customs Enforcement agents have generally obeyed a simple rule when it comes to schools, churches, hospitals and demonstrations ― they don't arrest people in those places, which are deemed "sensitive locations."
So far, President Donald Trump, who campaigned on a promise to ramp up deportations and let ICE agents off the leash, hasn't officially changed the sensitive locations policy. Undocumented people should still be safe from deportation in most cases while attending church or school. But ICE agents are testing the bounds of the rule. Last month, they arrested men who had just left a church-run hypothermia shelter in Virginia. On Feb. 28, they arrested a father dropping off his children at school. And for a month, Trump's Department of Education has refused to explain how it will ensure students get an education regardless of their immigration status or that of their parents — or whether it believes schools should allow ICE agents inside.
The situation has school administrators, church officials, immigrant rights advocates and political leaders worried that ICE and Customs and Border Protection agents will increasingly edge closer to violating sensitive locations policies as they ramp up enforcement under Trump.
"ICE is acting kind of like a teenager that wants to see how far they want to push the rules," Rev. Babs Miller, whose St. Andrews church in Austin, Texas, is currently offering sanctuary to an undocumented woman and her 10-year-old son, told The Huffington Post. "We certainly have fears about that."
Fear alone is already making many undocumented immigrants wary of places they used to consider safe. Teachers in the Austin area say parents who once drove their children to school are now sending them on the bus instead, to avoid running into immigration authorities. Organizers of an annual Cinco de Mayo festival in Philadelphia canceled the event this year, amid concerns that ICE agents would target it. (Parades and protests are considered sensitive locations.)
Department of Homeland Security officials insist the sensitive locations policy is still in place and being followed. They have justified some of the controversial arrests by saying they were not actually at sensitive locations ― in the case of the hypothermia shelter, they were across the street ― and that arrested individuals had criminal records. ICE and CBP agents are not carrying out enforcement actions at sensitive locations such as schools and churches, DHS Secretary John Kelly assured House Democratic members last week.
But ICE's defense of certain recent arrests indicates the agency isn't respecting the part of the policy that says it's supposed to avoid enforcement actions near sensitive locations as well as at them, Tom Jawetz, vice president for immigration policy at the Center for American Progress, said.
"I think their interpretation is basically, 'Did we actually go into your homeroom and take you out of your school?' or 'Did we actually go into the confessional and pull you out?'" Jawetz said. "That's not what their own policy says."
In response, schools and churches and are setting new policies to encourage undocumented immigrants to feel safe. A growing number of churches, along with some mosques, are offering to act as "sanctuary" sites, where undocumented immigrants can live indefinitely to avoid deportation. A health clinic in California declared itself a "sanctuary" as well.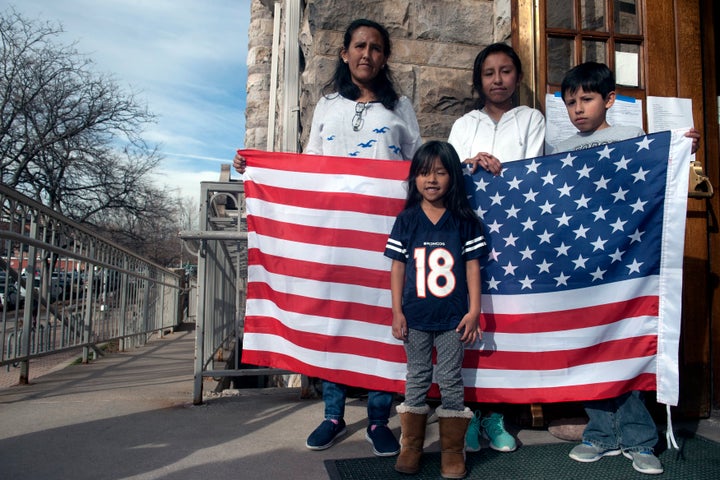 Officials at public schools, which are a particular area of concern because the Supreme Court has ruled all children have a legal right to attend, are also trying to assuage fears about immigration enforcement.
Austin Independent School District Superintendent Paul Cruz penned an open letter to reassure parents after ICE agents conducted 51 immigration arrests in the area. "We know our schools are safe, welcoming spaces and we value our diversity," he wrote.
Schools cannot bar students from enrollment based on immigration status or lack thereof, the Supreme Court ruled in a 1982 case called Plyler v. Doe. Schools are supposed to avoid measures that could discourage children from attending, such as inquiring into citizenship at all, the Departments of Education and Justice wrote in a 2014 letter.
But the Department of Education has been unable for a month to provide information on what it is telling schools now ― including on whether the 2014 letter has been superseded by new guidance ― or its policy on allowing ICE agents into schools.
Students should be able to attend school without fear that they, their parents or their classmates will be deported, Greg Chen, advocacy director at the American Immigration Lawyers Association, said. He said it had been at least two or three years since he had heard of ICE carrying out an enforcement action at or near a school and at least five or six years since he had heard of one at a church. He called the arrests near the hypothermia shelter "particularly egregious."
When it comes to enforcement near those locations, he said it should happen only in cases when someone is a threat to public safety. It would be difficult to create an exact parameter for what should be considered "near" a sensitive location, but the goal should be to make every effort possible to avoid a chilling effect, he said.
"ICE should be keeping a far enough distance away from schools and places of worship so that they don't scare people away from places where they have a right to go," Chen said.
Courthouses have never been officially classified as sensitive locations, despite lawmakers' and advocates' arguments that doing so would encourage undocumented victims of crimes to show up to court. But until a few weeks ago, the ICE website on sensitive locations said that agents should only arrest "priority cases" at courthouses and try to make those arrests outside of public areas.
Now, that section is gone.


Kim Bellware contributed reporting. Video produced by Alex Berg and edited by Terence Krey.
Before You Go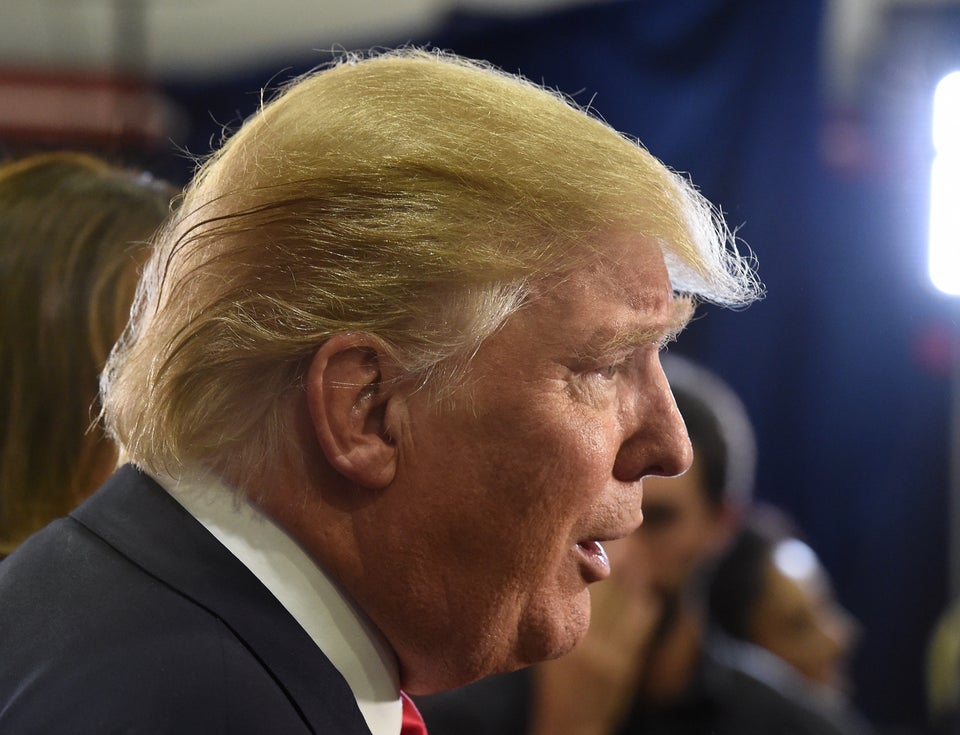 How Donald Trump Talks About Undocumented Immigrants
Popular in the Community