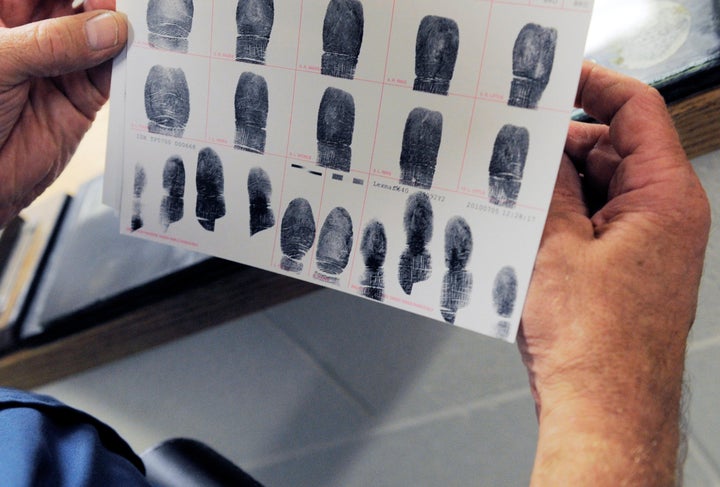 Opponents of the controversial immigration enforcement program Secure Communities won a small but significant victory on Tuesday when a California State Senate committee approved a bill meant to narrow the program's scope to only dangerous felons.
The bill, called the TRUST Act, was introduced by Democratic Assembly Member Tom Ammiano in response to concerns with Secure Communities, which uses fingerprints taken by local police to detect and detain undocumented immigrants. Since the state cannot opt-out of the program, the TRUST Act is meant to do the next best thing: limit Immigration and Customs Enforcement's use of local police to only serious offenders.
"It was a pretty clear victory, and this is from a diverse group of senators," said Angela Chan, an attorney with Asian Law Caucus who is helping to advocate for the bill. "It's a little snippet of California, and it shows that there's probably broad support throughout California."
Under Secure Communities, police are notified by federal authorities when fingerprints they initially took then turn up an undocumented immigrant. In most cases, the police are then asked to hold the individual for 48 hours, exempting minor traffic offenders. The program is meant to bolster the Obama administration's goal to deport the "priority individuals" among undocumented immigrants, according to Department of Homeland Security Secretary Janet Napolitano.
But critics of the program say it nets too many low-level arrestees, people whose charges are later dropped or even victims of crime. They also contend that it could lead to racial profiling, and a study released in 2011 by University of California Berkeley's Warren Institute found that Latinos were disproporionately caught up in Secure Communities.
More than 72,000 people were deported from California between October 2008 and April 2012, many of them under Secure Communities, which is fully implemented in the state, according to ICE.
The state Senate's Public Safety Committee approved the TRUST Act in a five-to-two vote, meaning it will go to the Appropriations Committee and then, if it passes, the Senate floor. A previous version of the bill already passed the State Assembly, but the legislation would return there after Senate passage for final approval.
Other states have also attempted to push back against the federal government on Secure Communities, but the TRUST Act would be the first state law limiting the program. Ammiano said in a statement to The Huffington Post that he hopes California Gov. Jerry Brown, a Democrat, will join in opposition to Secure Communities.
"This issue is not going away," Ammiano said. "It is time for Governor Brown to join the leadership of Governor Cuomo of New York and Governor Pat Quinn of Illinois in speaking out against this egregious program that is tearing families apart. ... It is time for Governor Brown to add his voice to the chorus."
This article has been updated to reflect more recent figures on removals from California.
Calling all HuffPost superfans!
Sign up for membership to become a founding member and help shape HuffPost's next chapter