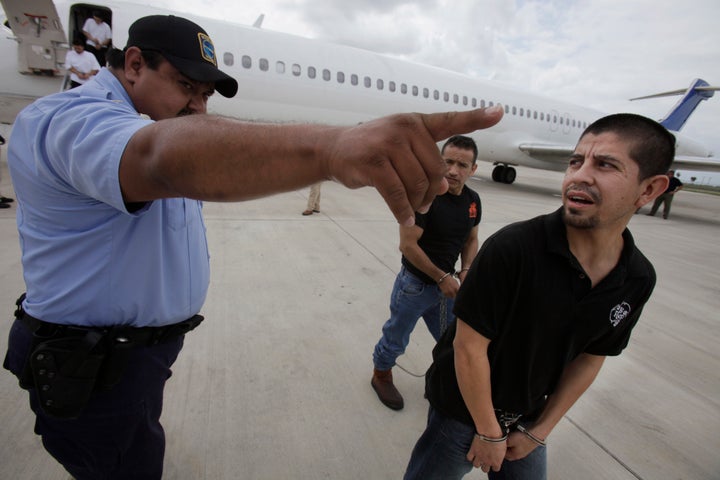 Effective law enforcement agencies establish appropriate priorities and commit their limited resources accordingly. They cannot prosecute every crime within their jurisdictions. More importantly, they know that zero-tolerance enforcement of the law (at best) offers diminishing returns and (at worst) leads to civil rights violations, punishes innocent people, and undermines the enforcement of other laws. Imagine the outcry, for example, if the Obama administration announced plans to expand the Internal Revenue Service in order to punish every business and individual that violated the tax code. Many would treat such an initiative as a threat to their fundamental liberties. Cooperation with government regulators would plummet. Americans want their laws enforced, particularly against egregious and repeat offenders, but also against sufficient numbers of run-of-the-mill offenders to deter noncompliance. However, they assume that the law will be enforced with discretion and intelligence.
This is what makes the reaction to the U.S. Department of Homeland Security's (DHS's) recent announcement on prosecutorial discretion so jarring. At issue is an August 18 letter by DHS Secretary Janet Napolitano to Senator Richard Durbin and 21 other Senators, which affirms the administration's commitment to prioritize the removal of repeat immigration violators and those that threaten public safety and national security. The letter announced the creation of an inter-agency working group to review court cases based on these criteria. DHS's priorities reflect the rationale for the agency's creation and represent a long overdue response to an under-resourced immigration court system that labors under a record 285,526 cases which have been pending an average of nearly 500 days. Rather than applauding the administration's announcement, however, Congressional and media critics have accused the administration of flaunting the Constitution by refusing to enforce the law.
Napolitano's letter affirms a July 2011 DHS memorandum that sets forth criteria for exercising prosecutorial discretion in individual immigration cases, but that explicitly does not require the favorable exercise of discretion, or prohibit the removal of "any alien" unlawfully in the country, or provide legal status by administrative fiat to any group. The memorandum emphasizes the need to ensure the "integrity of the immigration system." However, the DHS policy allows immigration officials to take into account factors like military service, poor health, long residence in the U.S., old age and the absence of connections to the country of birth in deciding whether to pursue removal in individual cases. In fact, DHS -- and the Immigration and Naturalization Service (INS) before it -- have always exercised discretion based on these kinds of factors.
The Obama administration supports an earned legalization program as part of a broad approach to immigration reform. It also supports the narrower DREAM Act, and Napolitano's letter repeats the President's position that it "makes no sense to expend our enforcement resources on low-priority cases, such as those... who were brought to this country as young people and know no other home." Nor does it make sense -- to cite just two additional examples -- to expend enforcement resources on most very long-term residents or on the family members of U.S. citizens or lawful permanent residents who have been found to qualify for immigrant visas. However, the administration's support for legislative reform has decidedly not stopped it from enforcing the law. At its current pace, the Obama administration will remove (deport) roughly 1.5 million persons over four years, compared to 2.3 million removals over the 20 years of the Reagan, George H.W. Bush, and George W. Bush administrations. In FY 2010 and FY 2011, it has also audited record numbers of corporations for violations of employer verification laws. Arrests of border crossers -- the one consistent metric of border enforcement success -- have plummeted from 1.7 million in FY 2000 to a projected 325,000 in FY 2011.
It has long been a ritual for Congressional oversight committees to castigate hard-working immigration officials for their putative incompetence and insufficient commitment to enforcing the immigration laws. In this case in particular, the accusations ring hollow. Nor are they lacking in irony. Members of Congress who supported President George W. Bush's signing statements -- in which he reserved the right not to enforce parts of laws in ways that he deemed an encroachment on Executive authority -- now criticize the administration for how it enforces the law. Law-and-order stalwarts oppose a policy that would prioritize the arrest and removal of convicted criminals and potential threats to national security. In 1999, Congressman Lamar Smith, who chairs the House Judiciary Committee, joined a letter urging Clinton Administration officials to exercise discretion in immigration cases that resulted from 1996 legislation that he championed. Yet 12 years later, he characterizes the administration's review process as a "perversion" of U.S. immigration law and sponsors legislation to strip the Executive's discretion in this area until January 21, 2013.
U.S. immigration policy still needs to be fixed. The American people would be better served if Congress worked towards constructive solutions to this challenge, rather than engaged in political theater. The administration is struggling to manage the immigration system absent legislative reform. Prioritizing the removal of dangerous criminals and potential terrorists is a step in the right direction.
Popular in the Community