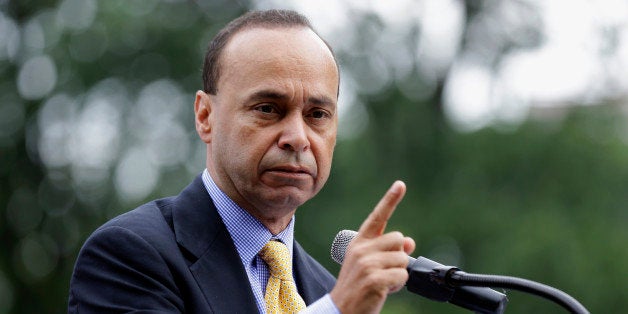 WASHINGTON -- As undocumented immigrants prepare to apply for President Barack Obama's new deportation relief programs, they're also facing a barrage of concerning news. House Republicans voted to end the policies. Senate Republicans are aiming to do the same. Twenty-six states sued the federal government, hoping to block Obama's programs from going into effect, and the House is considering filing a suit as well.
It's enough to make some undocumented immigrants nervous -- and some advocates think that's the intention. Their goal now is to convince immigrants that it's safe to come forward.
"The lawsuits and legislation are partly about scaring immigrants into not coming forward and partly about pandering to the deportation-only wing of the Republican party," Rep. Luis Gutierrez (D-Ill.) said in an emailed statement. He added, "The law is clearly on the president's side, and I think the courts will agree."
Obama announced a series of executive actions in November that could allow up to 5 million people to stay in the U.S. and work legally, focused on people who came to the U.S. as children and on those who are parents of U.S. citizens or legal permanent residents.
Republicans have said the policies are unconstitutional and an overreach of Obama's authority, and are taking steps to block them. The House voted earlier this month to tie measures to end the president's immigration policies to a bill to fund the Department of Homeland Security. Senate Majority Leader Mitch McConnell (R-Ky.) announced Friday that it will get a vote in the upper chamber next week.
The White House has threatened a veto, but the bill won't get to the president's desk to begin with. The entire Senate Democratic caucus voiced support this week for keeping immigration measures out of a DHS funding bill, and Senate Minority Whip Dick Durbin (D-Ill.) told reporters on Friday that Democrats plan to block the bill from going forward next week.
"Our goal is to keep the Democrats united and make it clear to Sen. McConnell and the Senate Republicans that this House approach is unacceptable," Durbin told reporters on a call hosted by the pro-immigration reform group America's Voice.
Supporters of the executive actions also think they will prevail in the courts, even if there are short-term setbacks. A judge is set to issue a first ruling soon on the lawsuit from 26 states contending Obama's actions were unconstitutional. Marshall Fitz, the vice president for immigration policy at the Center for American Progress, told reporters on Friday that advocates expect the judge's "personal bias" will lead to him ruling in favor of the states, but that an appeals court -- or, if it went that far, the Supreme Court -- would determine the executive actions were constitutional.
"As a federal district judge, he does have the power to slow the process down, but he's not going to be the final arbiter of the legality of the president's actions," he said on the America's Voice call. "And we are extremely confident that at the end of the judicial process these actions will ultimately be upheld as constitutional and that they will go into effect."
There is no set start date for the policy for parents, although it's not expected for a few months. The expanded DACA policy will begin accepting applications on Feb. 18.
Advocates are trying to get people ready to apply as soon as the process begins. Their reasoning is that the more people apply, the harder it will be to take the policy away. Then-Texas Attorney General Greg Abbott (R), now the governor, said as much in December when announcing the states' lawsuit against Obama. "It will be difficult or impossible to undo the president's lawlessness after the defendants start granting applications for deferred action," he said in a statement at the time.
Lorella Praeli, advocacy and policy director for United We Dream, said "the best way to fight Republicans' attempts" to block the programs is to make sure people apply.
"What has become evident to us is that the Republican party's overall strategy with regards to the executive action on immigration is to create kind of a chilling effect so that people don't come forward and apply," Praeli said.
Members of Congress have been involved in the effort as well. In Nevada, Senate Minority Leader Harry Reid's (D) office has distributed flyers that instruct immigrants on how to prepare to apply for relief, including how to request any immigration files they might have with DHS by using a Freedom of Information Act request. Gutierrez has been holding workshops around the country to spread the word about the deferred action programs. His Saturday event in Chicago is set to be the biggest: DHS Secretary Jeh Johnson, Sen. Dick Durbin (R-Ill.), Mayor Rahm Emanuel and U.S. Citizenship and Immigration Services Director Leon Rodriguez are also slated to attend, according to the congressman's office.
Laura Vazquez, an immigration legislative analyst for the National Council of La Raza, said the community-based organizations the group works for are seeing a lot of interest in the executive actions, but also some concerns. She said they are trying to communicate that it's safe to apply for executive action.
NCLR sent an email from Vazquez to its network earlier this month: "Don't be afraid; this bill is not a law and applications for administrative relief will be coming out in the next few months. Don't let these recent actions deter you from preparing to apply for relief."
Before You Go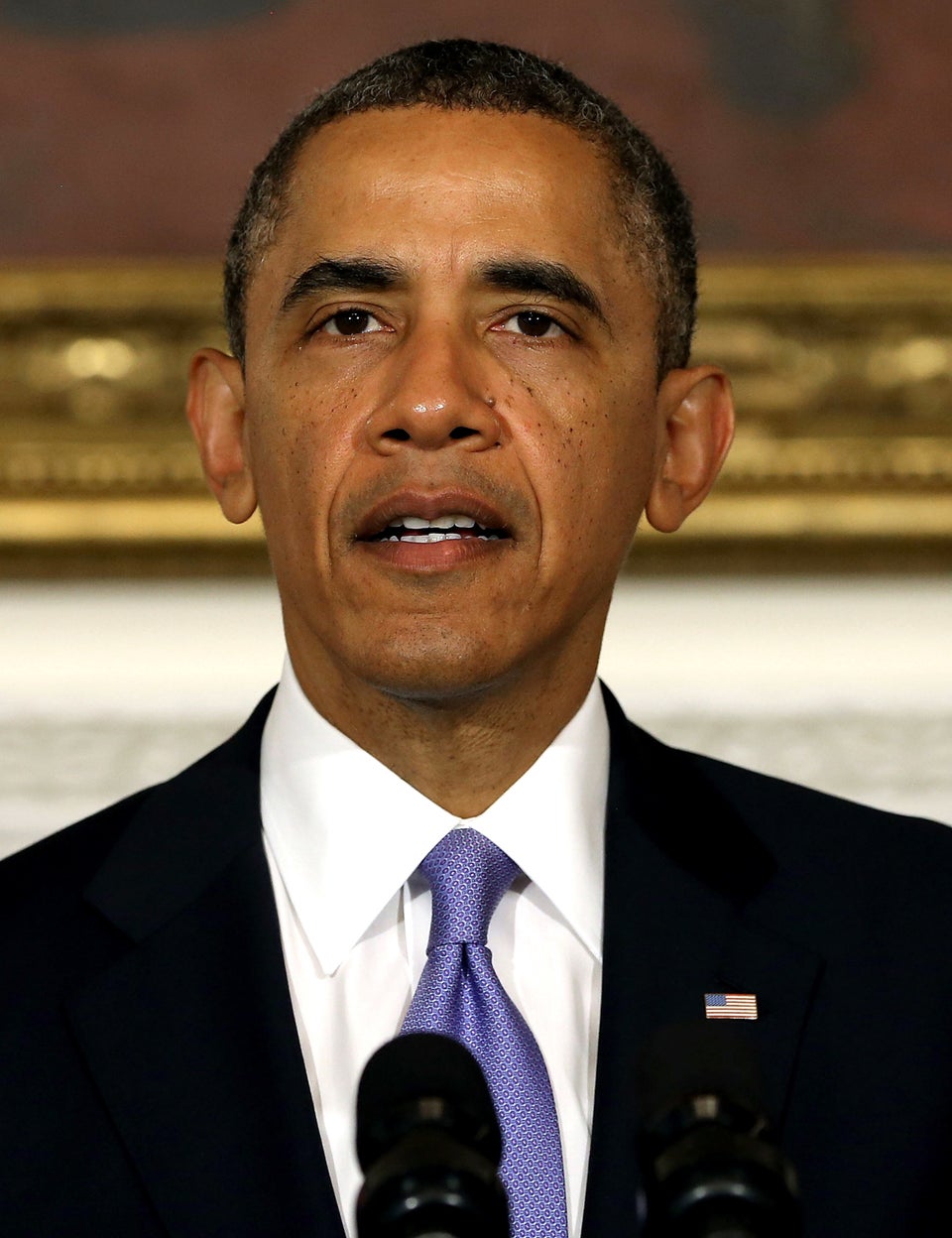 11 Ways Immigration Reform Helps The Economy
Popular in the Community