 Ever wonder why the news media often fails to reflect Latino perspectives on immigration and other issues? Maybe it's because Hispanics rarely write the big stories.
White, non-Hispanic journalists wrote a whopping 98.2 percent front page articles this year in major U.S. newspapers, according to data compiled by Fourth Estate, a group that tracks information about media. Only a miniscule 0.2 percent of journalists writing front-page newspaper features on immigration were Latino, according to the figures gathered from Jan. 1 to Oct. 12.
Latinos didn't fare well covering other topics either. Hispanic journalists wrote even fewer features on foreign policy and other social issues, while scoring marginally higher (1.2 percent) on the economy. Latinos penned 5 percent of the features at the San Diego Union-Tribune -- the highest share at any of the 15 dailies examined.
"I want to know who is in the style meetings and how diverse those meetings are," journalist Maria Hinojosa said on MSNBC's "Up with Chris Hayes," referring to the meetings where media outlets decide on word choice standards. "Because with the demographic change that is occurring in our country that diversity in the media must occur."
Some papers who employ larger numbers of Latino journalists and write with a Latino audience in mind, like The San Antonio Express-News and The Miami Herald, have dropped the term "illegal immigrant." At some Spanish-language outlets such as Univision and New York's El Diario/La Prensa, publication standards direct journalists to avoid the Spanish equivalent.
Critics also slammed the Presidential Debate Commission this year for picking only white, non-Hispanic journalists to serve as moderators. In each of the debates, moderators posed questions, redirected the candidates to new topics or fact-checked false claims. Univision held town hall forums with both candidates individually. However, for many the Presidential Debate Commission events -- broadcast for a wider audience -- suffered from an absence of Latino and other minority voices. Moderator Jim Lehrer neglected to raise the issue of immigration during the debate on domestic policy and Bob Schieffer of 60 Minutes didn't ask about Latin America during the foreign policy debate.
About one in six Americans -- some 50 million people -- are Hispanic.
Check out the results of the study below. Click to enlarge.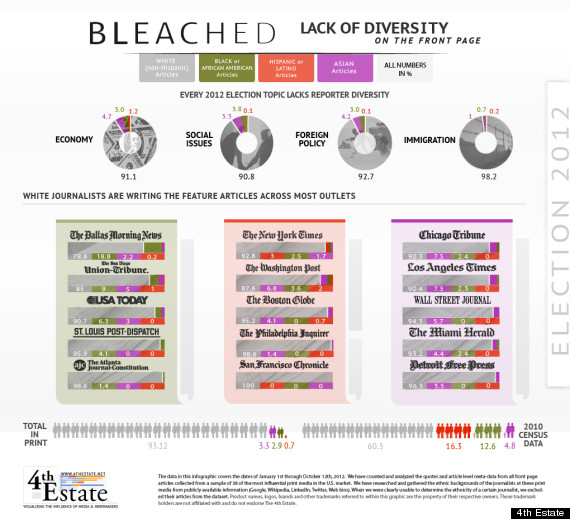 Before You Go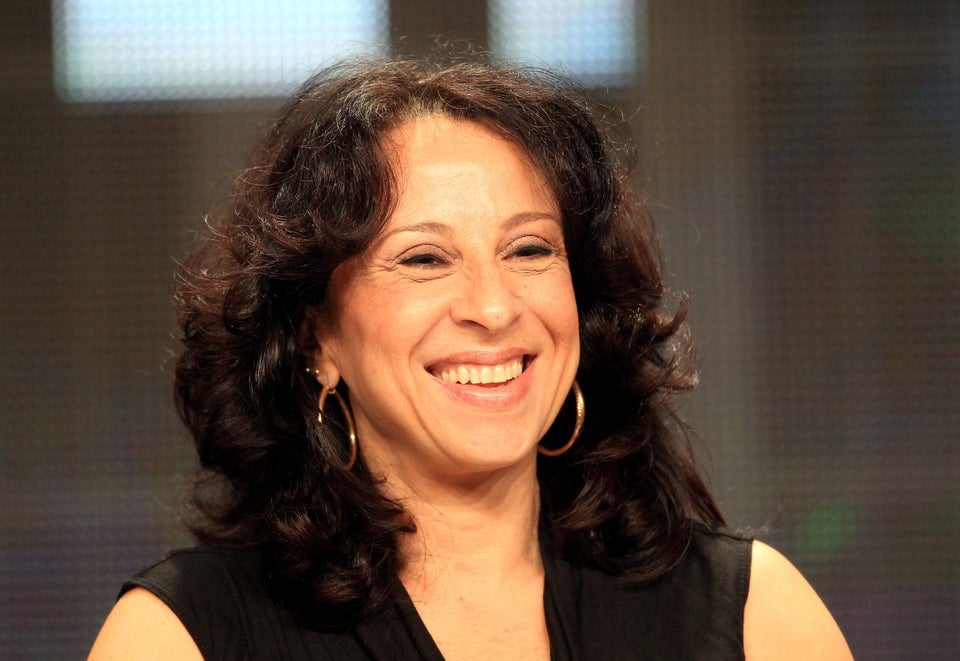 Presidential Debate Moderators' Wish List
Popular in the Community