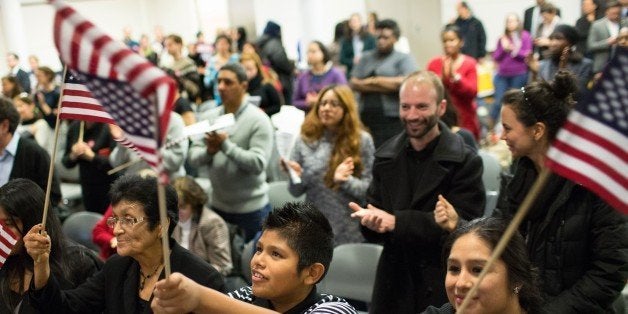 NEW YORK -- Shortly before President Barack Obama on Thursday night announced deportation relief that could benefit an estimated 4.4 million undocumented immigrants, Cesar Vargas already had a reason to celebrate. The co-founder of the DRM Action Coalition had received the basic outline of the White House's plan hours earlier. He knew his 70-year-old mother, an undocumented immigrant born in Puebla, Mexico, who has lived in the United States since 1990, qualified for relief.
But after he watched Obama's televised speech at a gathering of about 200 immigrant families and reform advocates at a Service Employees International Union office in New York, his joy was tempered. His organization's co-founder, Erika Andiola, sat outside the auditorium crying because her mother didn't.
When asked about the significance of Obama's announcement, Andiola smiled and said she thought it marked a great step forward for immigrant rights. She felt vindicated that a strategy of pressuring Democrats, rather than just Republicans, had paid off with a major win.
"At a more personal level, it's a little bit hard to take because a lot of the work that I've done is for my mom," Andiola said. "It doesn't seem fair. Why not add more people?"
The jarring mixture of optimism and cautious restraint pervaded the atmosphere at the SEIU office on a night that marked one of the farthest-reaching triumphs of the immigrant rights movement over the last two decades. Though the news left many ecstatic that beneficiaries could look forward to a less fearful life, many advocates said they felt equally concerned about those left behind.
In the immigration activism community in general, they were grateful for relief for millions of people under the new executive action. They were proud of the work they had done to get the president to make this announcement, a hard-won battle that has taken years. But they were unsatisfied, and were already planning how to keep moving to make sure those left out of Obama's new programs will be protected.
The new policy will allow the parents of U.S. citizens and legal permanent residents to receive three years of work authorization and deportation relief. It will also expand the Deferred Action for Childhood Arrivals program, or DACA, that has helped young undocumented immigrants who came to the U.S. as children, by removing an age cap that made many ineligible.
But DACA recipients, often referred to as Dreamers, lost the fight to have their parents included, which was clearly on the minds of advocates as they watched the speech.
Still, the mood was celebratory in the SEIU offices as Obama began his announcement. The crowd cheered as the president walked to the microphone. Some waved miniature American flags. Whistles and applause punctuated the high points in the speech, particularly when Obama told members of Congress that if they had a problem with the immigration system, they should "pass a bill."
Though deferred action is only a temporary measure that doesn't carry the benefits of citizenship, the announcement will bring a swift and positive change to the lives of people like Bismark Contreras, 35.
A construction worker born in Ecuador who has lived in New York City for 13 years, Contreras said he has two U.S.-born kids and he's ready to have another. That's an easier decision for him now that he knows he will be able to work legally, pay taxes and live, at least for now, without the fear that immigration authorities will take him away from his children.
"I'm very happy with this great news that President Obama gave," Contreras said. "I'm giving my thanks to God. I'm no longer scared of being deported. ... I don't have leave my kids in the lurch. We can keep moving forward."
At the same time, his thoughts remained on people who, like Andiola's mother, won't benefit from the new deportation relief.
"What I hope is that we keep working for the people who didn't meet all the qualifications," Contreras said. "This shouldn't be the final step. We need immigration reform."
In Washington, about 75 people gathered at the offices of advocacy group United We Dream to watch Obama's speech. When the clock hit 8 p.m., they turned on the projector to the White House livestream, and an empty lectern showed up on the white papers taped to the wall. Obama wasn't there yet -- "He's never on time," someone quipped -- but everyone was silent. "This is the quietest we've ever been," another said as they waited. It's true; Dreamers tend to be a raucous bunch. But for the entire period of Obama's speech, there were only snaps of approval and some silent tears. Dreamers, their parents and their allies linked arms and watched the president deliver them a major victory and a disappointment.
When the speech ended, a reporter for the Fusion televison network began a live shot from the room, only to be interrupted.
"I am somebody," United We Dream deputy managing director Felipe Sousa-Rodriguez yelled, and the crowd repeated. "And I deserve full equality. Right here. Right now."
They opened the floor for people to speak about why they'd joined the movement, how they felt now, and what they wanted to do next. Julieta Garibay, United We Dream's deputy advocacy director, summed up the feeling.
"Today, although there is a lot of happiness because many of y'all and your parents and your loved ones are going to make it, I know there's also this feeling of, 'Crap, why couldn't he have gone bigger? Why didn't he go bold?'" Garibay said. "But I'm okay, because I know each one of you has been committed. And I stand here with you, telling you I will get arrested a thousand and one times more just for you, just for your families."
Frank Sharry, director of the advocacy group America's Voice, told the Dreamers and activists that their work got the movement to this point, and their work would eventually mean passage of immigration reform.
"Today, we're powerful enough to protect 5 million people, 600,000 Dreamers," Sharry said. "Tomorrow, we're going to be powerful enough to protect 11 million people with a path to citizenship."
Not long after, Sharry and many of the other advocates moved the party to the Mayflower Hotel a few blocks away, where America's Voice was hosting a reception. The swanky hotel was one of the few places with a reception room available on such short notice, Sharry said -- the allusion to our nation's early immigrants, the pilgrims, was unintentional. The crowd drank beer and wine, and then gave a few speeches acknowledging the work it had taken to get to this point.
Here, too, the final message was that they're not giving up.
"Si se puede," they chanted. Yes, we can.

Before You Go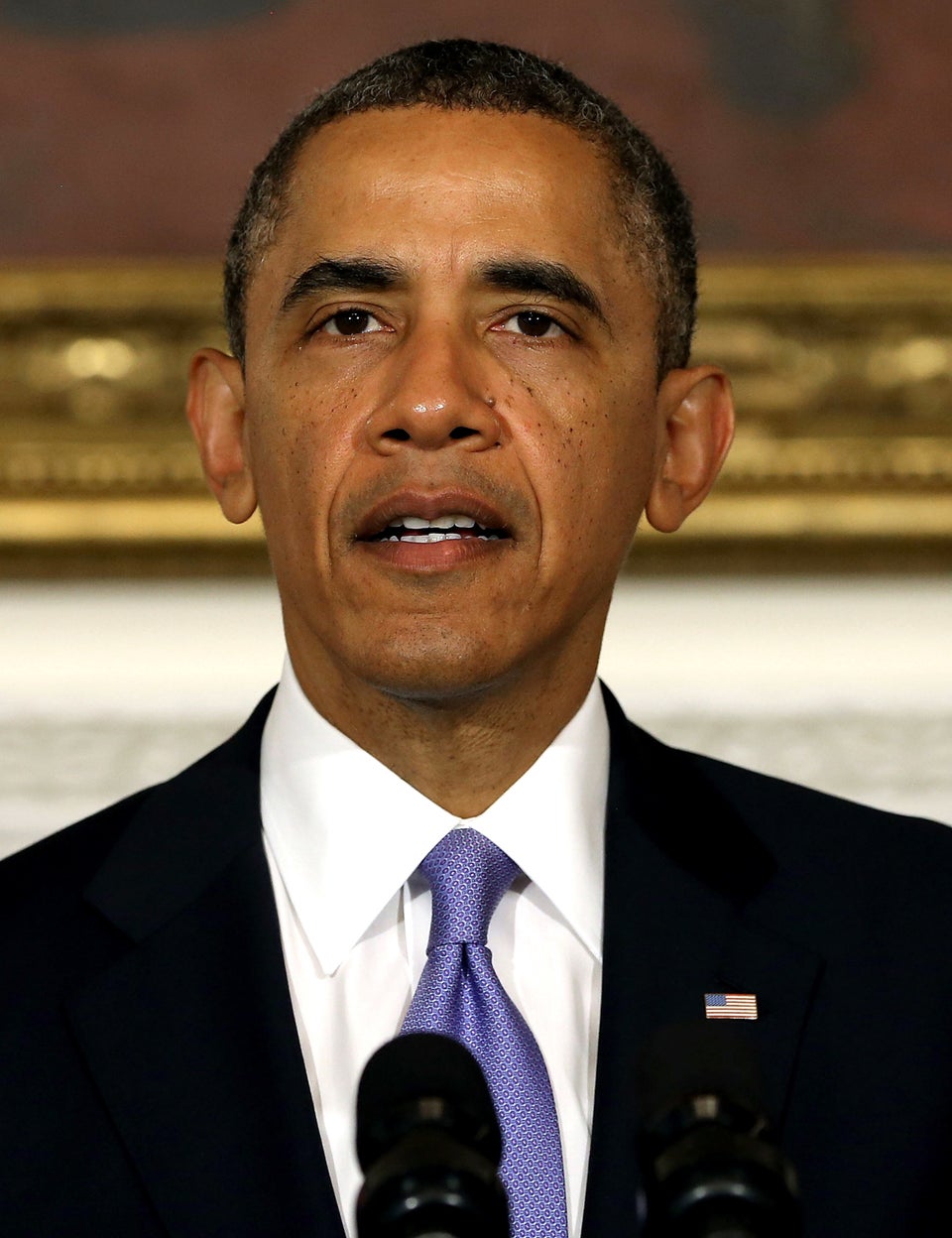 11 Ways Immigration Reform Helps The Economy
Popular in the Community