A strong majority of Americans believe that undocumented immigrants should be allowed to stay in the United States legally, although a smaller portion believe they should be given a pathway to citizenship, according to a Pew Research Center poll released on Thursday.
The polling of a broad swath of Americans nationwide found that 71 percent of people say undocumented immigrants should be legalized, while 27 percent say they should not. A plurality -- 43 percent -- says immigrants in the U.S. without authorization should be allowed to become citizens and 24 percent say they should become legal permanent residents, according to the poll.
Lawmakers in the House and Senate are drafting legislation to overhaul the U.S. immigration system, with the so-called "gang of eight" in the upper chamber specifically endorsing a pathway to citizenship. It would be arduous and tied to border enforcement, but they, and President Barack Obama, argue it is necessary to an eventual bill.
Other polling has shown majority support for a path to citizenship, often at higher rates than in the Pew poll. A survey released by the Public Religion Research Institute found 63 percent of Americans would prefer to allow some undocumented immigrants to eventually become citizens, versus 14 percent who say they should become legal residents only. A Bloomberg national poll in February found that 53 percent of Americans back a path to citizenship and 18 percent support only legal status. Differing question wording in each poll could explain some of the discrepancy between their results.
The Pew poll found that members of both parties support allowing undocumented immigrants to remain in the country, including 76 percent of Democrats, 70 percent of independents and 64 percent of Republicans.
Overall, about half of Americans -- 49 percent -- agreed with the statement that "immigrants today strengthen the country because of their hard work and talents," according to the Pew poll, while 41 percent picked the opposing statement that "immigrants today are a burden on our country because they take our jobs, housing and health care."
Pew conducted its poll from March 13 to March 17 among 1,501 adults.
Before You Go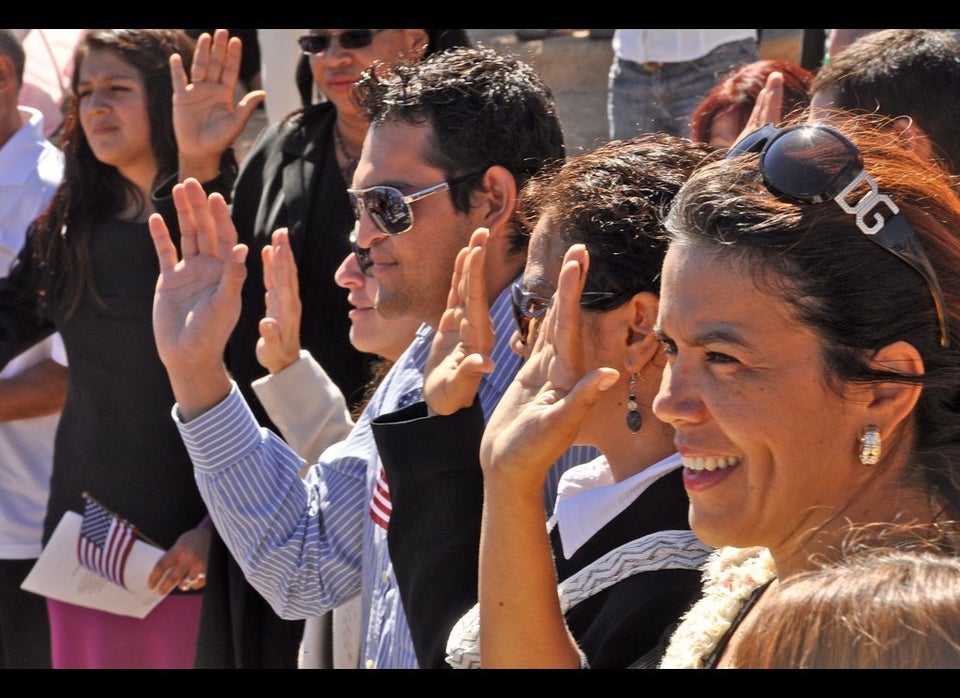 10 Major U.S. Federal Immigration Laws
Popular in the Community