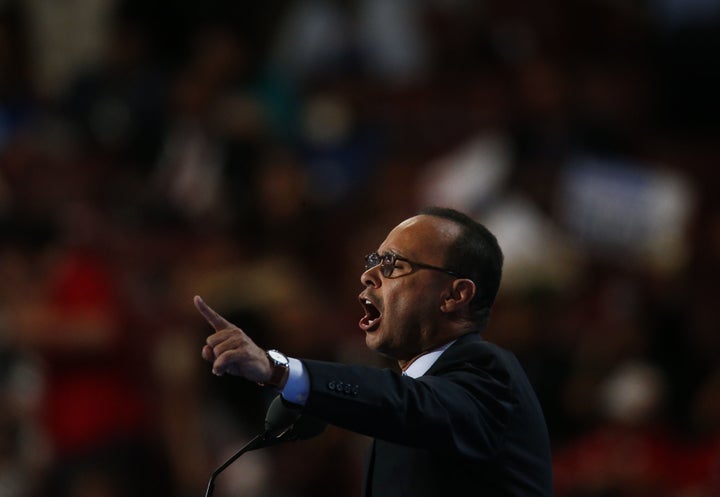 WASHINGTON ― Undocumented immigrants and their allies gathered across the U.S. on Saturday to tell President-elect Donald Trump they won't be driven out or silenced when he takes office.
In Washington, where Trump will be sworn in as president in six days, people piled out of buses from as far as New York and North Carolina, and crammed into the pews of a historically black church several blocks north of the White House.
About 1,900 people made it inside the Metropolitan AME Church, and another 300 marched around the block in the cold drizzle, according to estimates from organizers.
"Are we going back into the shadows?" Cristina Jimenez of United We Dream, one of the advocacy groups that organized the event, asked the crowd inside. "No!" they screamed in response.
The event was part of a day of action for immigrants rights that included more than 70 such rallies and meetings nationwide. Some took place outside detention centers, like the one in Broward County, Florida, where undocumented immigrants facing deportation were held inside. Others gathered in restaurants or community centers, where advocates strategized how to protect undocumented communities under Trump. Some were large rallies, like the one in Los Angeles.
They all were intended to show resistance to Trump's promises to expand "deportation forces" aimed at driving out undocumented immigrants, stripping young people of protections, rejecting refugees, banning Muslims from the country, and building a wall on the Mexico border that could impede not just those coming to the U.S. to work, but also those seeking asylum.
"I hear them, you hear them and we're going to make sure that Donald Trump hears them."
The protests showed it isn't solely immigrant communities that will fight back, but also other allies, including other people of color, labor organizations and LGBTQ rights groups. The event was organized by a large coalition of groups: CASA de Maryland, United We Dream, the Center for Community Change/Fair Immigration Reform Movement and the Service Employees International Union.
"This is your home," Metropolitan AME Pastor William H. Lamar IV said while welcoming attendees to the church. "Together we will fight to ensure that the justice that God intends for all of us is enjoyed by all of us."
Planned Parenthood CEO Cecile Richards spoke about the need to fight to protect health care and reproductive rights for people of color and immigrants. "We stand with you and now is the time to link arms in this country and join the fight," she said.
Rep. Luis Gutiérrez (D-Ill.), a leader in Congress in the fight for immigration reform, tied immigrant rights to the effort for fair wages, and for justice for women and all people of color.
Gutiérrez compared recipients of the Deferred Action for Childhood Arrivals program, or DACA, and other so-called Dreamers who came to the U.S. as children to "freedom fighters." He is one of several lawmakers ― Democrats and Republicans ― pushing for a bill called the Bridge Act to extend DACA protections, should Trump follow through on his promise to yank protections from more than 750,000 young people.
"We're building a bridge," Gutiérrez said. "750,000 young people walk across that bridge, and every time one of them walks across that bridge, they strengthen the bridge."
They will lead the way to reform that helps all 11 million undocumented immigrants, Gutiérrez said.
"I hear them, you hear them," he said, "and we're going to make sure that Donald Trump hears them."
More images and videos from events around the country:
Before You Go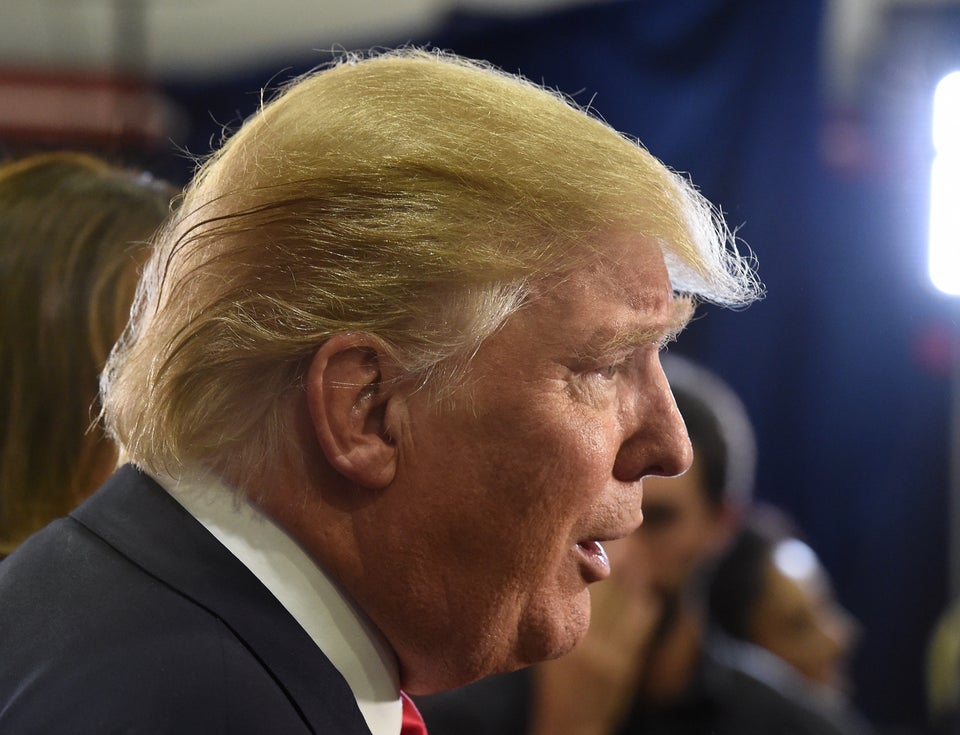 How Donald Trump Talks About Undocumented Immigrants
Popular in the Community