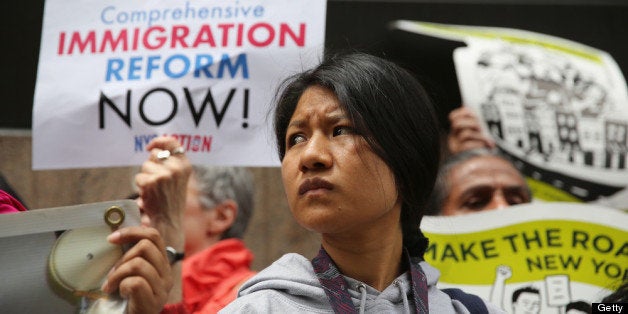 It's going to be tough but doable. That's how immigration reform advocates describe the road ahead to pass an immigration reform bill in the Republican-led House of Representatives.
"We're going to need to persuade a lot more conservatives to get on board and support immigration reform—that's going to be the tough part, but it's doable," said Kica Matos, spokesperson for the Fair Immigration Reform Movement (FIRM), a coalition of immigrant rights groups spread across 30 states.
Matos said it's doable because so much has changed since the close attempt to pass an immigration reform bill in 2007. She said that compared to that year, the pro-immigration reform movement is now much more strategic, better organized, bigger, stronger and more diverse.
"This is a movement that is flexing its political muscle," she told VOXXI. "We are proving that we are a force to be reckoned with … and we're making significant progress."
Campaign to pressure key House Republicans
FIRM recently joined a coalition of several groups—including the Service Employees International Union (SEIU) and Mi Familia Vota—to spend more than $1 million on a pro-immigration reform campaign.
The campaign, which launched Tuesday, consists of organizing congressional office visits, registering people to vote for the 2014 midterm election and launching radio ads. Those efforts are focused on 11 House Republicans who will be key in passing immigration reform. Seven of them hold important leadership positions and four of them are in purple districts that have a sizable population of Latino voters.
Among the House leadership targets are: Speaker John Boehner of Ohio, Majority Leader Eric Cantor of Virginia, Majority Whip Kevin McCarthy of California, Chief Deputy Whip Peter Roskam of Illinois, House Oversight and Government Reform Committee Chairman Darrell Issa of California, National Republican Congressional Committee Chairman Greg Walden of Oregon and House Republican Conference Chairwoman Cathy McMorris Rodgers of Washington.
The other four House Republican targets include: House Armed Services Committee Chairman Buck McKeon of California, Mike Coffman of Colorado, Dan Webster of Florida and Michael Grimm of New York. All four face reelection in purple districts where Latinos account for about 20 percent of the population.
Another group that is also pressuring key House Republicans to support immigration reform is Dream Action Coalition. The immigrant youth-led group is organizing local events in several states to go after House Republicans who meet three criteria: could potentially vote for immigration reform, represent districts with a strong Latino presence and hold key leadership positions.
"Our job will be to pressure the local targets, so that we can show Speaker John Boehner that we have enough votes in the House to pass immigration reform," Cesar Vargas, director of Dream Action Coalition, told VOXXI.
How advocates plan to push for immigration reform
One of those groups is America's Voice. The pro-immigration reform group will join the polling firm Latino Decisions next week to release survey results that will show several competitive congressional races where the Latino vote could swing the elections. The survey results will help advocates know which House members to pressure to support immigration reform.
America's Voice also plans to closely monitor the results of the closed-door meeting that House Republicans have planned for July 10 at 3 p.m. The GOP leaders will meet to discuss how the party will move forward with immigration reform in the House.
"It'll be an important meeting if it leads to change, of course," Tramonte told VOXXI. "If it reinforces the status quo, it will show that they haven't learned anything. But I don't think that's what we're going to see."
Just hours before the GOP meeting on July 10, members of United We Dream (UWD), the nation's largest immigrant youth-led organization, plan to hold a mock citizenship ceremony near the U.S. Capitol building. The group is expecting about 500 Dreamers and their parents from across the country to attend the event.
"We want to show America and the House of Representatives that we are ready to become citizens," Maria Fernanda, field organizer for UWD, told VOXXI.
Meanwhile, the National Council of La Raza plans to continue encouraging undocumented immigrants to share their stories and participate in congressional visits. Laura Vazquez, immigration legislative analyst for NCLR, said that in the weeks to come, her group will also be urging House members to "covey the same leadership" seen in the Senate and to pass an immigration reform bill with a path to citizenship.
"We know we still have a long and difficult road ahead of us, but we know there is an interested in doing something that is going to benefit the country," Vazquez told VOXXI.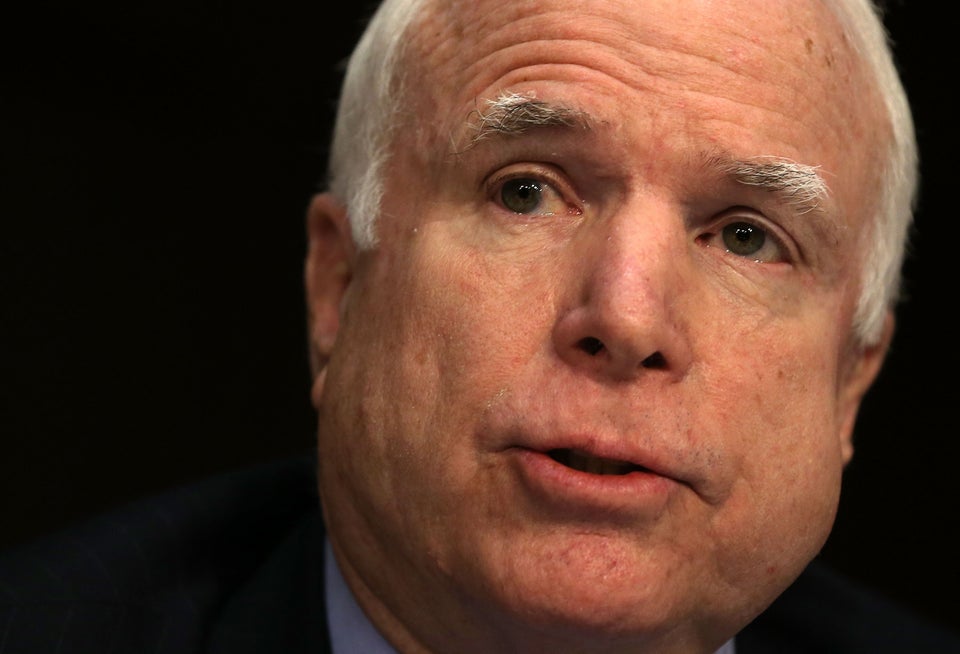 Bipartisan Immigration Plan's Key Provisions