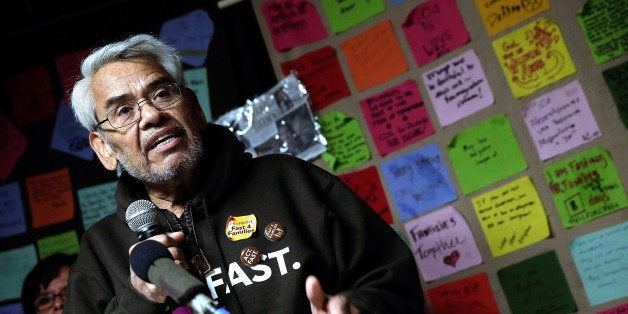 WASHINGTON -- As some immigration activists turn to the White House with hopes for immigration reform, a coalition called the Fast for Families concluded a nationwide bus tour on Wednesday by promising it won't let up on Congress, no matter how unlikely action there appears.
"While today we conclude our Fast for Families Across America bus and fly-in tour, it does not conclude our struggle," Eliseo Medina, the former secretary-treasurer of the Service Employees International Union and a leader in the group, said at a rally on the National Mall.
"We still have a long way to go, but we're going to get there," Medina continued.
The Fast for Families group has gone to great lengths, including a month-long fast in the fall and this year's bus tour, to convince Republicans in the House majority to take up immigration reform. So far, it's been to no avail. Republicans released a set of principles in January to make major changes to the legal immigration system, but GOP leaders have held no votes on any immigration reform bills.
Many in the advocacy movement say immigration reform in Congress is dead for the year, so they should focus instead on convincing President Barack Obama to suspend deportations. Advocates with Fast for Families have urged the president to take action as well, but they're not giving up on Congress yet.
The group will hold voter registration events in May around the country, said Rudy Lopez, who took part in the fast as part of the group Fair Immigration Reform Movement.
"If you don't do it, we'll make sure we elect someone who does," Lopez said at the rally, referring to House Republicans.
The group is attempting to engage with GOP leaders. After the rally, activists marched to an office of House Speaker John Boehner (R-Ohio) to deliver a letter requesting a meeting, chanting "Boehner, we want a vote" along the way.
During this year's bus tour, two buses full of activists visited congressional districts to meet with reform supporters and to urge members of Congress and their staffs to move on immigration legislation. They most recently spent four days going without food in Virginia to put pressure on House Majority Leader Eric Cantor (R-Va.) and House Judiciary Chairman Bob Goodlatte (R-Va.).
Now that the tour is done, Medina said the group will keep up the movement in other ways until Congress votes on immigration reform.
"We will continue fasting," Medina said at the rally. "We will continue praying and acting. We will tweet, Facebook, we will Instagram, we will go old school and will write letters, make phone calls. We will march, we will vote, and we will continue uniting as a people until we hasten the day when today's immigrants will be welcome as full members of our society."
Before You Go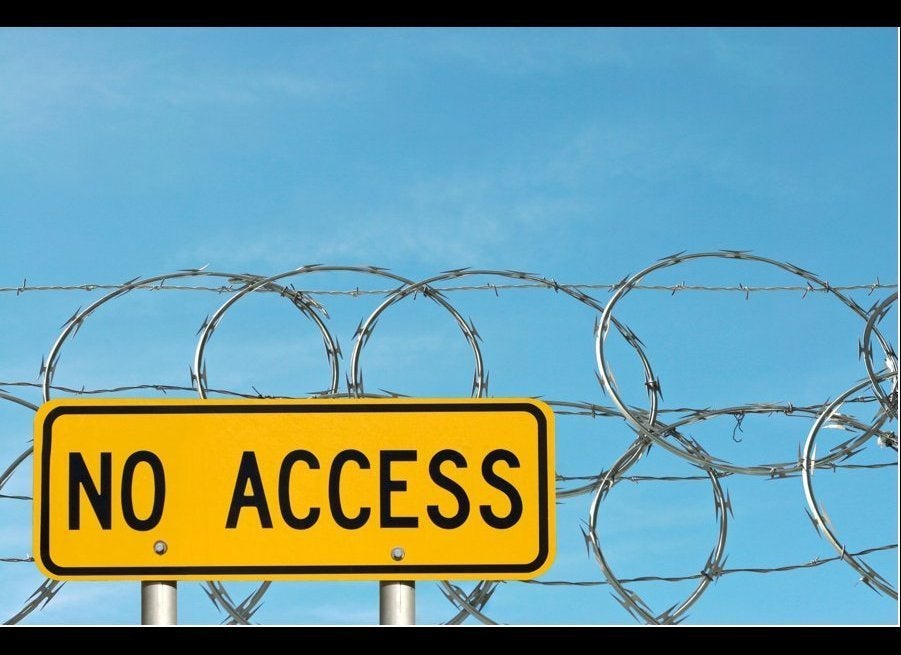 Controversial Immigration Laws
Popular in the Community