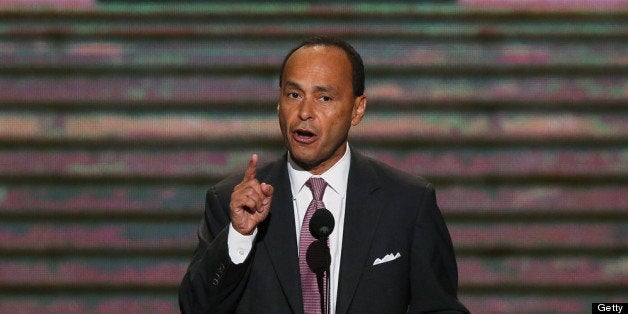 WASHINGTON -- Eight House Democrats called Wednesday for the president to halt the deportation of undocumented immigrants and stop separating families as Congress considers legislation that could allow some to stay.
Rep. Luis Gutierrez (D-Ill.), with the support of Reps. Sheila Jackson Lee (D-Texas), Jan Schakowsky (D-Ill.), Dina Titus (D-Nev.), Yvette Clarke (D-N.Y.), Lloyd Doggett (D-Texas), Marc Veasey (D-Texas) and Tony Cardenas (D-Calif.), joined fathers facing deportation and representatives of immigrant rights groups in signing a petition asking President Barack Obama to suspend deportations until a resolution has been reached on the immigration bill currently being debated.
"The fact is that the Senate bill, as good as it is, does not provide a right to return for those that have been deported," Gutierrez said at a press conference on Wednesday. "We need to stop the deportations so that people can benefit from the Senate bill."
Despite pressing for immigration reform that would legalize some undocumented immigrants, the Obama administration has also ramped up enforcement and deported a record number of more than 400,000 people last year. That amounts to more than 1,100 people leaving the country each day, some of whom have lived in the United States for years and have spouses, children or other family here.
"I know that for some people, the 400,000 deportations a year is just a statistic," Pablo Alvarado, executive director of the National Day Laborer Organizing Network, said. "But for our community, it's about our fathers, our sons, our daughters, our grandparents, uncles, aunts. It's very tangible for us."
There are currently about 11 million undocumented immigrants at risk of deportation. The immigration bill currently being debated in the Senate includes measures to strengthen the country's borders and provide a pathway to citizenship for undocumented immigrants currently here. That bill passed its first hurdle on Tuesday in an 82-15 vote by senators to move forward on the legislation. Until the bill is passed, however, people who might be eligible for legalization continue to be deported.
Obama has said previously that he cannot suspend deportations, despite calls from lawmakers and advocates.
"There are still obviously going to be people who get caught up in the system ... that's heartbreaking," Obama told Telemundo's José Díaz-Balart in January. "But that's why we're pushing for comprehensive immigration reform. Obviously, if this was an issue that I could do unilaterally I would have done it a long time ago."
Obama expressed his support Tuesday for legislation restructuring the current system. The announcement was planned as part of a week of events being held at detention centers and Immigration and Customs Enforcement offices to commemorate Father's Day.
During his speech Wednesday, Gutierrez spoke of the "fractured and broken families" that have been affected by deportation. The conference was often interrupted with chants of "si, se puede," and many young children stood near the podium wearing shirts that read "Don't Deport My Dad." Gutierrez also touched on the symbolism of hosting the press conference during the week before Father's Day.
"This Sunday, I know I will be celebrating with my family on Father's Day," Gutierrez said. "But I will be thinking of the husbands that are being lost and that will not be celebrating with their children."
Support HuffPost
The Stakes Have Never Been Higher
Before You Go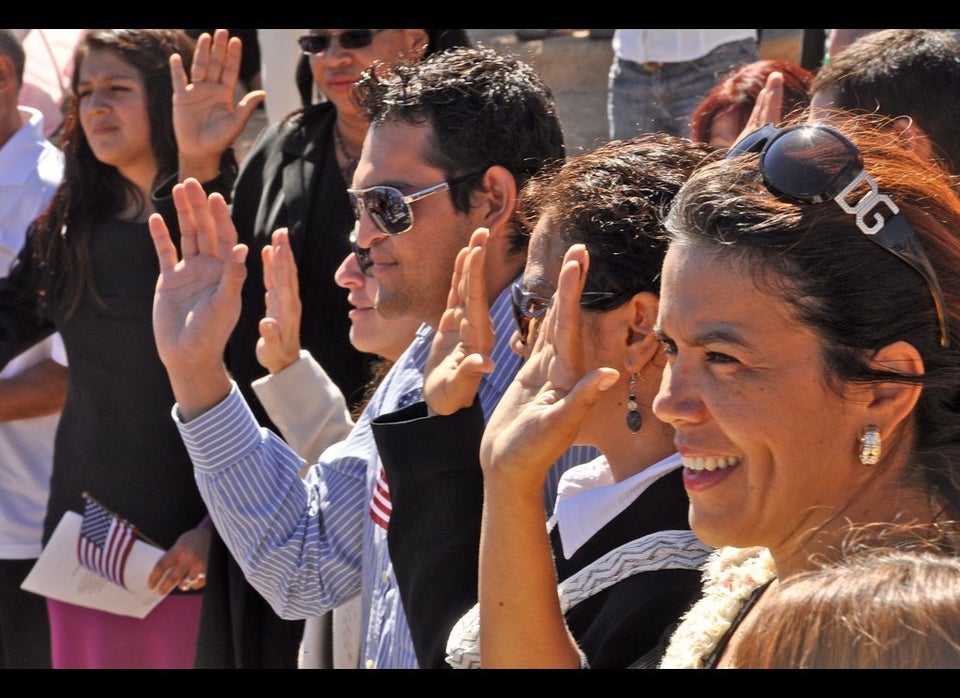 10 Major U.S. Federal Immigration Laws
Popular in the Community