WASHINGTON -- Sens. Dick Durbin (D-Ill.) and Chuck Schumer (D-N.Y.) had to make what the New York senator called an "excruciating" decision on Tuesday to come out against including LGBT couple provisions in their immigration reform bill, citing the need to keep the fragile balance in the "gang of eight."
Sounding disappointed, Senate Judiciary Chairman Patrick Leahy (D-Vt.) withdrew the amendment after debate during a markup on the bill.
"I take the Republican sponsors of this important legislation at their word that they will abandon their own efforts if discrimination is removed from our immigration system," Leahy said. "So, with a heavy heart, and as a result of my conclusion that Republicans will kill this vital legislation if this anti-discrimination amendment is added, I will withhold calling for a vote on it. But I will continue to fight for equality."
Leahy brought up his amendments on same-sex couples during a markup of the immigration bill after some uncertainty that he would force discussion on it at all. Under current law and the Defense of Marriage Act, same-sex couples cannot petition for legal status for the foreign-born partner, even if they're legally married in their state. That means that thousands are forced to live separately for months or years, or even leave the United States to be with their partners.
The gang of eight bill left out measures that would give LGBT couples the same ability to petition for legal status, even though Democrats in the group said they pushed for it. Although President Barack Obama supports the measure, the White House has also indicated he would accept a bill without it.
As a whole, it put Democrats in a difficult position, as Republicans threatened that adding the measure to the bill would kill their support. Sen. Dianne Feinstein (D-Calif.) said she supports allowing LGBT couples to petition for legal status, but said she would "implore [Leahy] to hold up on this amendment at this time."
Schumer called it "rank discrimination" to exclude same-sex couples and said it is a "basic principle of fairness" that they should be allowed to petition for foreign-born spouses. But he also said he opposed adding the amendment, "one of the most excruciatingly difficult decisions" in his time in public office.
"As much as it pains me, I cannot support this amendment if it would bring down the bill," he said. "I'm a politician. That means I have chosen my life's work in the constraints of the system to accomplish as much good as I can. I accept the tough choices, the painful but necessary imperfection of compromise, which is a part of our system of government."
Durbin made a similarly pained statement. "I believe that this is the wrong moment, and this is the wrong bill," he said.
Sen. Lindsey Graham (R-S.C.), one of the Republicans who has said the LGBT provision would be a poison pill, repeatedly voiced his argument that he could not support the bill if the amendment was added.
"You've got me on immigration, you don't have me on marriage," he said. "I just can't tell you more directly. If you want to keep me on immigration, let's stay on immigration."
LGBT rights groups were dismayed with the decision. Rachel Tiven, executive director of Immigration Equality Action Fund, said in a statement that senators "abandoned LGBT families without a vote."
"There should be shame on both sides of the political aisle today for lawmakers who worked to deny LGBT immigrant families a vote," she said.
Before You Go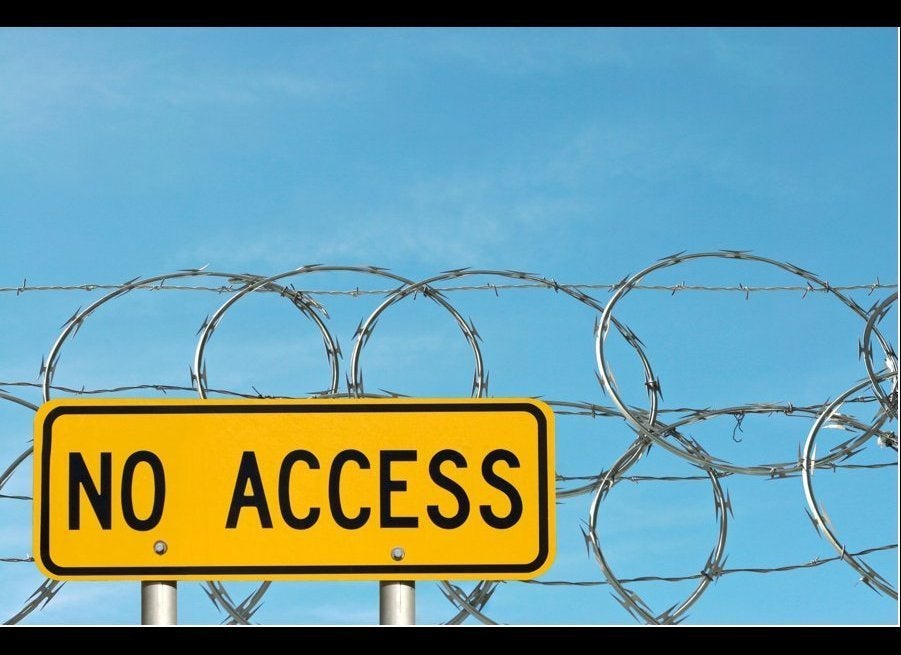 Controversial Immigration Laws
Popular in the Community