WASHINGTON -- House lawmakers rolled out a piecemeal approach to passing immigration reform Thursday, even as senators warned that a go-slow, incremental effort would likely fail.
Speaking to reporters on Capitol Hill, Rep. Bob Goodlatte (R-Va.) said the House Judiciary Committee, which he chairs, would unveil a series of measures aimed at fixing the immigration system one piece at a time.
"By taking a fine-tooth comb through each of the individual issues within the larger immigration debate, it will help us get a better bill that will benefit Americans and provide a workable immigration system," Goodlatte said.
"We want to make sure we get immigration reform right this time so that we don't have the same problems in the future that we've had with past immigration reform bills," he said, referring to President Ronald Reagan's 1986 law that legalized some 3 million people and to the 2007 reform bid that failed. "It was driven from the top down, not brought from the grassroots."
The House Republicans intend to start this week by introducing one bill to establish a guest worker program for agricultural laborers and another to set up an "e-verify" type program that would track people who enter and leave the United States.
"It has got to be a comprehensive approach," said Sen. John McCain (R-Ariz.), noting that past attempts to pass popular measures to legalize the children of undocumented immigrants had all failed when lawmakers began to tack on amendments.
"We can't do individual bills because the problem is people say, 'What about me?'" declared Sen. Chuck Schumer (D-N.Y.), speaking at a breakfast with reporters. "What we found is, ironically, it may be a little counterintuitive, but the best way to pass immigration legislation is actually a comprehensive bill because that can achieve more balance, and everybody can get much, but not all, of what they want.
"I think that the idea of doing separate bills is just not going to work," Schumer added. "It's not worked in the past, and it's not going to work in the future."
In particular, the senators argued that if immigration reform does not include a pathway to citizenship for people who are already in the United States, it will fail.
"There's no way of getting this job done without giving people a path to citizenship," said McCain.
"Any attempt to say in the House that you will not have a path to citizenship would be a non-starter, and I say that unequivocally," said Schumer. "It will not pass the Senate. I do not think you would get a Democratic vote."
Some observers have also warned that a go-slow approach will make passage more difficult because it risks pushing the debate into the 2014 election year, when lawmakers will be more sensitive to pressure from interest groups.
Goodlatte acknowledged that concern, but did not commit to moving his legislation soon.
"Election years are more difficult than non-election years, but I'll also say that it is far more important that we get this right this time ... than that we live by any particular timetable," Goodlatte said.
Michael McAuliff covers Congress and politics for The Huffington Post. Talk to him on Facebook.

Before You Go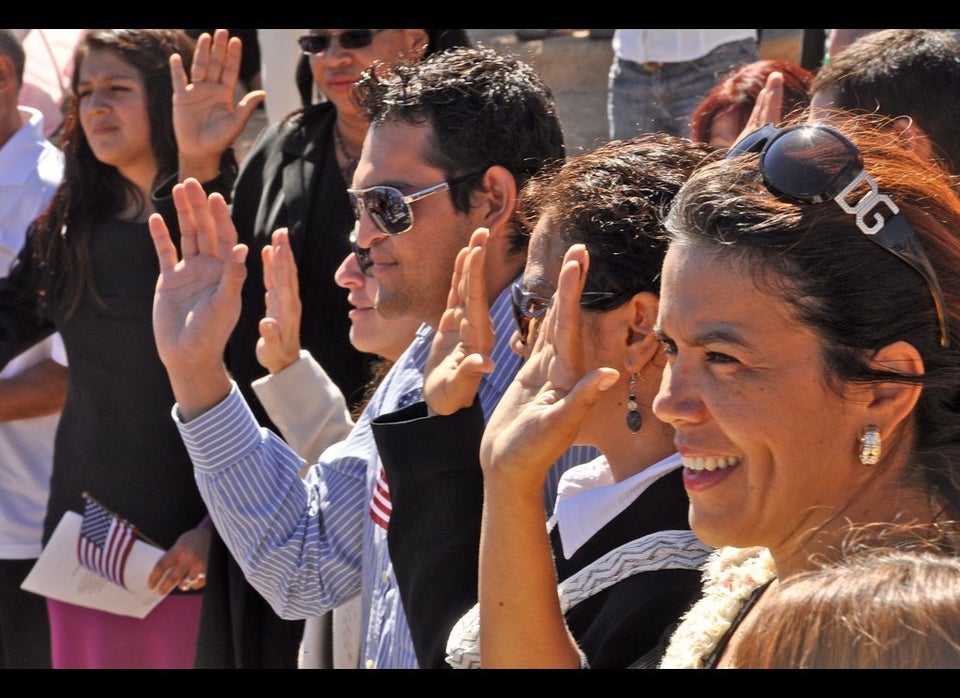 10 Major U.S. Federal Immigration Laws
Popular in the Community