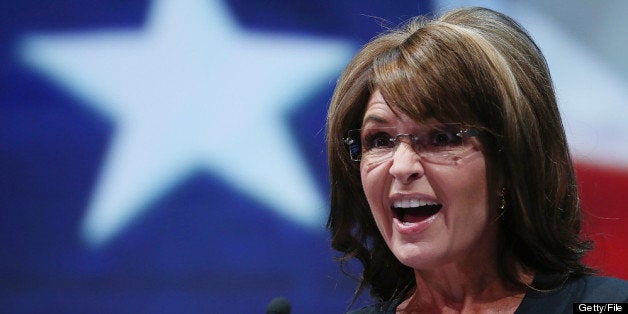 Opponents to immigration reform have embraced a new talking point.
"You've just abandoned the Reagan Democrats with this amnesty bill," Palin's statement reads, adding: "You disrespect Hispanics with your assumption that they desire ignoring the rule of Law."
But that hasn't stopped others from tossing the idea into the news cycle.
"I will tell you as the son of a Cuban immigrant, as someone who received over 40 percent of the Hispanic vote in the state of Texas, I think it is condescending to go to Hispanics and say 'we're going to buy your vote with amnesty,'" Cruz said.
Cruz and others opposed to citizenship for illegal immigrants are trying to convince fellow Republicans that they will do fine with Hispanics by voting against immigration reform. There is a mound of data from polling, focus groups and election results that says anti-immigration reform rhetoric and votes matter quite a lot, and not only with Hispanics. If Cruz's argument that all this data is wrong rests on an inaccurate assertion about his own experience, then Republicans should be wary.
"What's going on when Democrats and Republicans talk about immigration really is this battle over the Hispanic population now that is growing here in America and trying to win them over for future elections," Barletta told The Daily Caller. "That is so misguided and also demeaning to the Latino population, to believe that that is more important to people who are here than a good job, a good education, a better life."
"Anyone who believes that they're going to win over the Latino vote is grossly mistaken," Barletta said in January. "The majority that are here illegally are low-skilled or may not even have a high school diploma. The Republican Party is not going to compete over who can give more social programs out. They will become Democrats because of the social programs they'll depend on."
The talking point is a variation of a strategy adopted during the Mitt Romney campaign last year, which emphasized that polls show the top concern for Latino voters is the economy and jobs rather than immigration.
REAL LIFE. REAL NEWS. REAL VOICES.
Help us tell more of the stories that matter from voices that too often remain unheard.
BEFORE YOU GO
PHOTO GALLERY
6 Misconceptions About The Border