 WASHINGTON -- With Congress looking to make foreign guest worker programs part of its immigration reform package, advocates for low-wage workers said Tuesday that the programs already in place are rife with abuse and serve as poor models for an expansion or overhaul.
The H-2 visa programs administered by the federal government bring tens of thousands of overseas workers to the U.S. each year to work in mostly low-wage, temporary roles, such as landscaping or hotel housekeeping. Those programs are likely to be altered or expanded in a comprehensive immigration package, with labor unions and the Chamber of Commerce now hashing out what they'd like the new iteration to look like.

On Tuesday, the Southern Poverty Law Center released an update of an earlier report on those H-2 programs, aggressively titled "Close to Slavery." The civil rights organization has done some of the most in-depth research on guest workers in the U.S., and the report paints a damning picture of worker exploitation and failed enforcement and oversight.
Mary Bauer, the law center's legal director, told reporters in a call Tuesday that the current H-2 programs are far too flawed to serve as a basis for the new program now being considered.
"We do not believe these programs should be the model for immigration reform," Bauer said. "We believe they are inherently abusive."
The programs are meant to help U.S. employers fill jobs that they purportedly can't find local workers for, such as landscaping or seafood processing. Although the employment works out well for many workers, investigations have shown the arrangement can lead to exploitation or abuse. That includes in the foreign country, where workers often pay recruiters exorbitant fees, and here in the U.S., where the visa tethers the worker to a sole employer.
Bauer said that a new guest worker program should rectify two problems with the current ones: The debt that foreign workers take on to get to the U.S., and those workers' inability to switch employers if they've been taken advantage of.
"Recruitment should be regulated ... and [workers] should be free to shop their labor where they choose," Bauer said. "That's the heart of our economy, and it's the one thing these workers are denied."
Two former H-2 workers joined the call with the Southern Poverty Law Center. One of them, who identified himself merely as "Franco" to protect his identity, said he came from Guatemala because of the lack of work in his home country. He said he often worked 12- to 14-hour days, sometimes making as little as $80 a week after deductions for housing and transportation. He said many of his fellow workers didn't have enough money to return home once their work period was over.
The other worker, Aby Poulose, said he was from India and had been employed on an H-2 visa by Signal International, a Mississippi oil rig company that was at the center of a guest worker scandal in 2007. In the 2007 scandal, guest workers said they paid huge fees to recruiters -- in some cases, $20,000 -- after being told their work visas would eventually be turned into green cards. After the allegations of human trafficking and abusive labor practices surfaced, the company claimed it had been duped by unscrupulous recruiters.
Poulose said he'd sold his property in order to cover the recruitment fees. "What motivated me was the promise of a green card," he said -- a promise that ultimately went unfilled.
In his State of the Union speech last week, President Obama asked Congress to send him a comprehensive immigration package in the coming months, putting pressure on the House and Senate to find compromise on a bill. Wade Henderson, president of the Leadership Conference on Civil and Human Rights, said he believes guest worker programs should receive the same kind of attention as border security and a pathway to citizenship.
"This is [an issue] that far too often receives too little attention," Henderson said of guest workers. "Unlike their employers, they have few places to turn. They exist in a netherworld."
Before You Go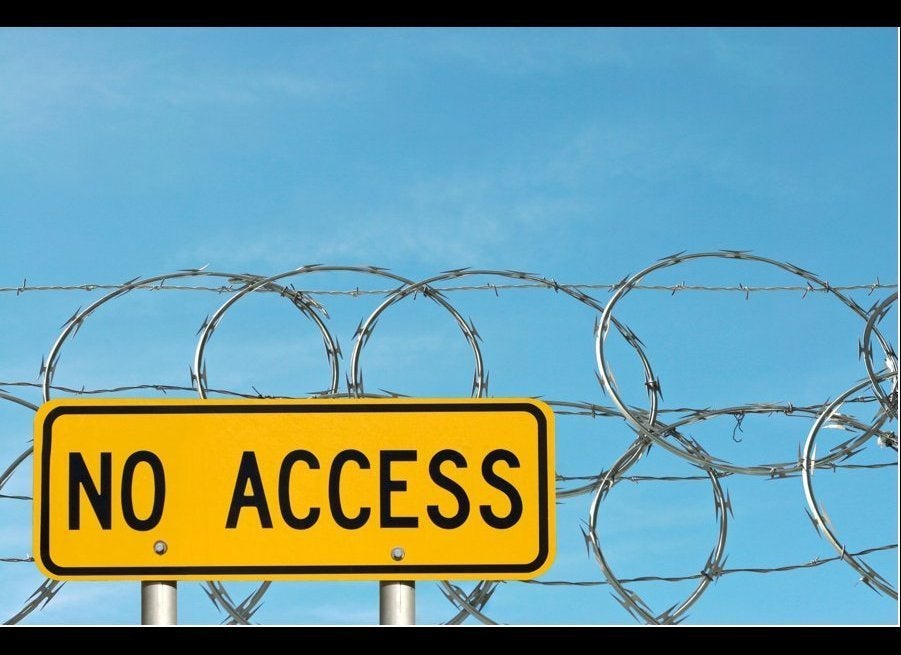 Controversial Immigration Laws
Popular in the Community