WASHINGTON -- The Senate immigration reform bill passed its first procedural hurdle on the floor Tuesday in a 82-15 vote, with only Republicans voting to block the bill from moving forward.
All Democrats voted for the bill to proceed. Republican Sens. Chuck Grassley (Iowa), John Boozman (Ark.), Ted Cruz (Texas), Jim Inhofe (Okla.), Mark Kirk (Ill.), Mike Lee (Utah), James Risch (Idaho), Tim Scott (S.C.), Jeff Sessions (Ala.), Richard Shelby (Ala.), David Vitter (La.), Mike Enzi (Wyo.), John Barrasso (Wyo.), Mike Crapo (Idaho), and Pat Roberts (Kan.) voted to stall the bill.
The three senators who did not vote were Sens. Lisa Murkowski (R-Alaska), Tom Coburn (R-Okla.) and John McCain (R-Ariz.), who is a member of the "gang of eight" that drafted the legislation.
The vote decided whether to proceed to an amend-and-debate period during which lawmakers can continue to mold the final legislative product. The bill still must get another 60 votes to end that period, a decision expected to be made later Tuesday. If the measure makes it through that hurdle, it would then have an up or down vote for final passage. But just because the bill passed the first vote easily doesn't mean its fate is certain.
The gang of eight bill would provide a path to citizenship for some of the estimated 11 million undocumented immigrants currently in the United States, with proposals such as expanding the number of green cards tied to improving border enforcement. The legislation would also rework the legal immigration system and increase measures to police unauthorized immigration within the country. President Barack Obama threw his weight behind the bill earlier Tuesday in a speech at the White House, calling the legislation the best chance Congress has to enact comprehensive immigration reform.
"If you're not serious about [immigration reform], if you think that a broken system is the best America can do, then I guess it might make sense to try to block it," Obama said. "But if you're actually serious and sincere about fixing a broken immigration system, this is the vehicle to do it."
The border provisions are likely to be among the most contentious, with many Republican members -- including gang of eight member Sen. Marco Rubio (R-Fla.) -- saying the bill, as written, doesn't have strong enough security measures. Only one Republican outside the gang of eight, Sen. Kelly Ayotte (R-N.H.), has announced she will back the bill.
Sen. John Cornyn (R-Texas) voted for the bill to move forward, but has said it needs more border security requirements before he would support its final passage. He plans to present an amendment that would add additional border security requirements, making it even harder for the government to reach the level of security deemed necessary to trigger a path to citizenship for undocumented immigrants.
Democrats have called Cornyn's proposed amendment unworkable, and Sen. Lindsey Graham (R-S.C.) told reporters on Tuesday that he views it as too costly and too difficult to pass. Among the costs would be the bill's requirement for a biometric entry and exit system to be implemented at all airports and sea ports. The gang of eight bill would create a pilot program for such a plan, but not nationwide implementation.
"It may not be a viable trigger, but I think he's onto something here as far as strengthening the border," Graham said.
Still, the South Carolina Republican said he would support additional border measures to help gain Republican votes. In the end, if the bill only garners a slim majority of Republicans, he said it is unlikely to pass in the GOP-controlled House.
Rubio, who also voted for the bill to move forward, has said he plans to work on further border security amendments and will not support eventual passage unless provisions are added. He announced Tuesday morning that he will push for an amendment to close a loophole and require all undocumented immigrants to demonstrate English proficiency in order to receive a green card.
"We feel positive about the way forward," Rubio told reporters ahead of the vote. "There will be some work to do. I think the good news is what it's going to take, and what it's going to take is providing people certainty that this problem will never happen again, that we won't have another wave of illegal immigration in the future, and I think that's very reasonable and very achievable."
Some hesitant Democrats indicated on Tuesday they may be likely to support immigration reform in the end. Sen. Joe Manchin (D-W.Va.), who voted for moving forward, told reporters he is concerned about border security but leaning toward supporting final passage.
"We're looking at that very favorably," Manchin said.
Many of the Republicans who voted to proceed on the bill have not yet said whether they will vote for it. Republican Leader Mitch McConnell (R-Ky.) said Tuesday before the vote that he would vote in favor of proceeding, but has many concerns with the language of the bill.
"At the risk of stating the obvious, the bill has serious flaws," McConnell said on the Senate floor. "I'll vote to debate it and for the opportunity to amend it, but in the days ahead, there will need to be major changes to this bill if it's going to become law."
UPDATE: 4:57 p.m. -- The bill passed a motion to proceed later Tuesday in an 84-15 vote. Most of the Republicans who initially voted against the bill opposed it again in the second vote, with Lee, Sessions, Vitter, Cruz, Kirk, Boozman, Crapo, Scott, Risch, Inhofe, Enzi, Barrasso, Shelby and Roberts voting "nay."
Sen. Thad Cochran (R-Miss.) voted against the motion to proceed despite voting for cloture earlier in the day, while Grassley voted to proceed despite his previous vote against cloture. Coburn and Murkowski, who were not present for the first vote, supported moving forward on the second vote.
Jennifer Bendery contributed reporting.
CORRECTION: The original article misidentified Sen. Lisa Murkowski, a Republican from Alaska, as representing Maine.
Before You Go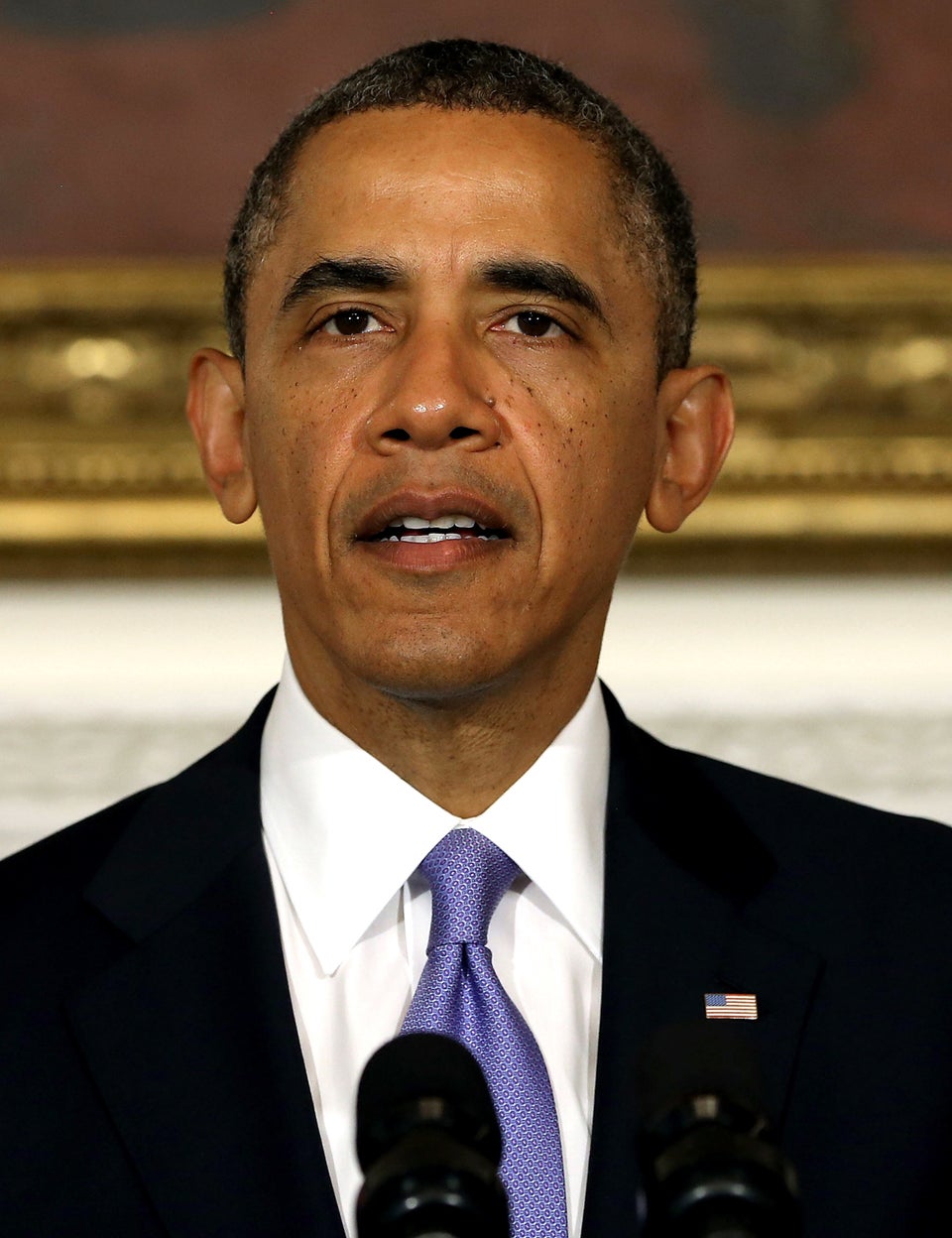 11 Ways Immigration Reform Helps The Economy
Popular in the Community