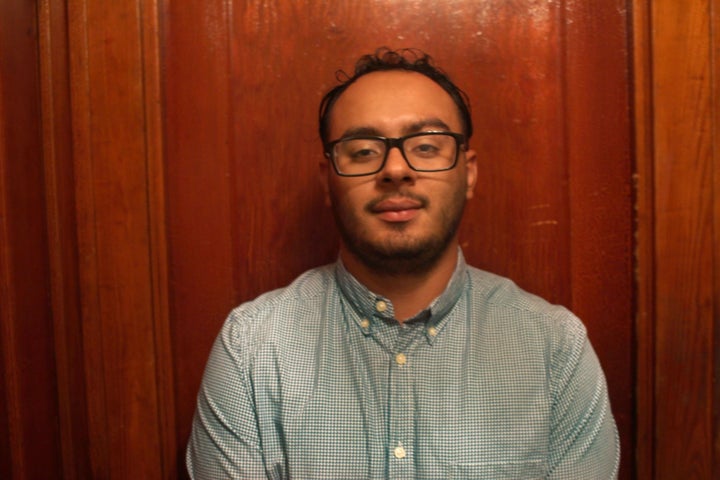 A second undocumented college student has filed a lawsuit aimed at unblocking parts of a nationwide order that froze President Barack Obama's executive actions on immigration last year.
With the help of immigrant advocacy groups, José Lopez, 24, sued in federal court in Illinois on Wednesday with his sights set on limiting a Texas judge's injunction in favor of 26 states that challenged the president's deportation relief program.
"I hope it sets a precedent," Lopez said of the lawsuit ahead of its filing. His parents brought him to the United States from Mexico when he was 4 and both would've been eligible for Deferred Action for Parents of Americans, the program that is now at a standstill in the courts. He's called Chicago home for the past 21 years.
Melissa Keaney, a staff attorney with the National Immigration Law Center, which is behind both lawsuits, said in an interview that the judge assigned to the New York case, in Brooklyn, noted at a recent hearing that he might not be keen to go as far as her client wanted.
"The judge made it clear than he didn't see his jurisdiction extending beyond New York or perhaps the Second Circuit," she said, referring to the appeals court with authority over New York, Connecticut and Vermont.
Keaney said that given the potential for a limited ruling, her organization and the National Immigrant Justice Center determined that a new lawsuit in a different region might be a way to chip away at the Texas order incrementally.
"I think it's definitely important that we can come out of the shadows."
In a sense, the New York and Illinois lawsuits both put the immigrant rights groups in the awkward position of suing the Obama administration, which supports the president's vision of expanded relief for undocumented immigrants.
"Certainly, even though they may agree and want to see the same thing happen, they don't like to be sued," Keaney said. She noted that the federal government filed a motion to dismiss the New York case and will likely do the same in Illinois. A key hearing in the former will take place next January.
The main legal theory behind the cases is largely technical. In essence, Lopez's lawsuit alleges that the Department of Homeland Security violated federal law when it revoked his three-year work authorization under Obama's expanded version of deferred action, which the judge in Texas had halted a day earlier. The government then reissued Lopez a two-year work permit under Obama's first Deferred Action for Childhood Arrivals program, which is still in effect.
As for the young man behind the case ― who works full-time, has two associate degrees and is hoping to attend the University of Illinois at Chicago soon ― he says his main desire is not to live life "in two-year increments." He hopes this litigation will help people who support broader immigration relief not to live in fear of deportation.
"I think it's definitely important that we can come out of the shadows," Lopez said. "The peace of mind that I received with DACA... that relief should come their way."
Popular in the Community