WASHINGTON -- President Barack Obama's executive actions on immigration have been halted temporarily, thanks to a preliminary injunction issued late Monday by a federal district court judge in Texas.
The order doesn't appear to have shaken congressional Republicans' commitment to gutting the immigration policies as part of a funding package for the Department of Homeland Security. Should Obama and Democrats keep their promises to block the Republicans' package, DHS could shut down on Feb. 27.
If anything, the order seems to be making Republicans dig in their heels.
House Speaker John Boehner (R-Ohio), Senate Majority Leader Mitch McConnell (R-Ky.) and other Republicans issued statements Tuesday morning saying the order showed Senate Democrats should agree to push ahead with a bill that would fund DHS and stop Obama's immigration executive actions from moving forward.
"The president said 22 times he did not have the authority to take the very action on immigration he eventually did, so it is no surprise that at least one court has agreed," Boehner said. "We will continue to follow the case as it moves through the legal process. Hopefully, Senate Democrats who claim to oppose this executive overreach will now let the Senate begin debate on a bill to fund the Homeland Security department."
"Senate Democrats -- especially those who've voiced opposition to the president's executive overreach -- should end their partisan filibuster of Department of Homeland Security funding," McConnell said in a statement.
Republicans say Obama acted beyond his authority in creating and expanding programs that could lead to millions gaining temporary work authorization and the ability to remain in the U.S. The programs are targeted at undocumented immigrants who came to the country as children and those who are parents of U.S. citizens and legal permanent residents.
Twenty-six states, led by Texas, sued the federal government to block those actions, and the judge sided with them in issuing a preliminary injunction. But it was not a final ruling on the constitutionality of Obama's action. Instead, the order will prevent the policies from moving forward as the lawsuit proceeds. The federal government is expected to appeal.
There was some speculation that a preliminary injunction could stop the stalemate over funding DHS. Rep. Mick Mulvaney (R-S.C.) said last week that he thinks "it would be appropriate for us to consider the possibility of funding appropriations during the pendency of the injunction."
Other Republicans said, though, that an injunction would only confirm that they are right and Democrats are wrong. That appears to be the talking point they've chosen this week, which would make it difficult politically to back out of demanding immigration measures in the DHS funding bill.
In the meantime, the deadline to fund DHS is fast-approaching, with no clear end in sight to avert a shutdown. Republicans say the blame should be put on Democrats if a shutdown occurs. But a majority of Americans think the GOP would be to blame rather than the president, according to a CNN poll released Tuesday.
Democrats don't appear to have changed their position after the preliminary injunction, either. The White House issued a statement early Tuesday saying Obama's actions "are well within his legal authority."
Sen. Chuck Schumer (D-N.Y.) issued a statement Tuesday afternoon reiterating that Democrats will not support a DHS funding bill that also blocks the immigration executive actions.
"It's perfectly appropriate to take this issue to court, but it is completely unacceptable for Republicans to hold up funding for the Department of Homeland Security while the case wends its way through the legal system," he said. "This procedural ruling, in our opinion, is very unlikely to be upheld, but regardless of the outcome Democrats remain united in our belief that funding for the Department of Homeland Security should not be used as a ransom by Republicans, period."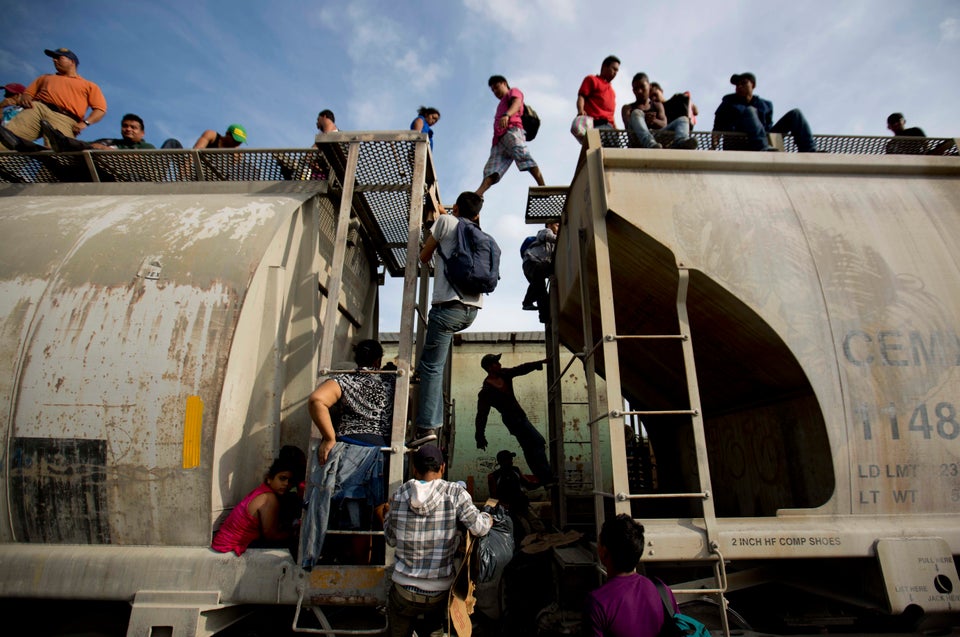 Why Latin Americans Really Come To The U.S.