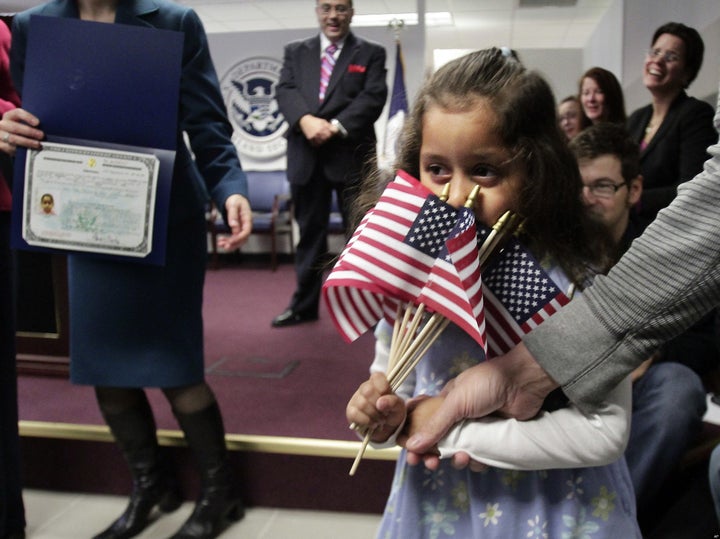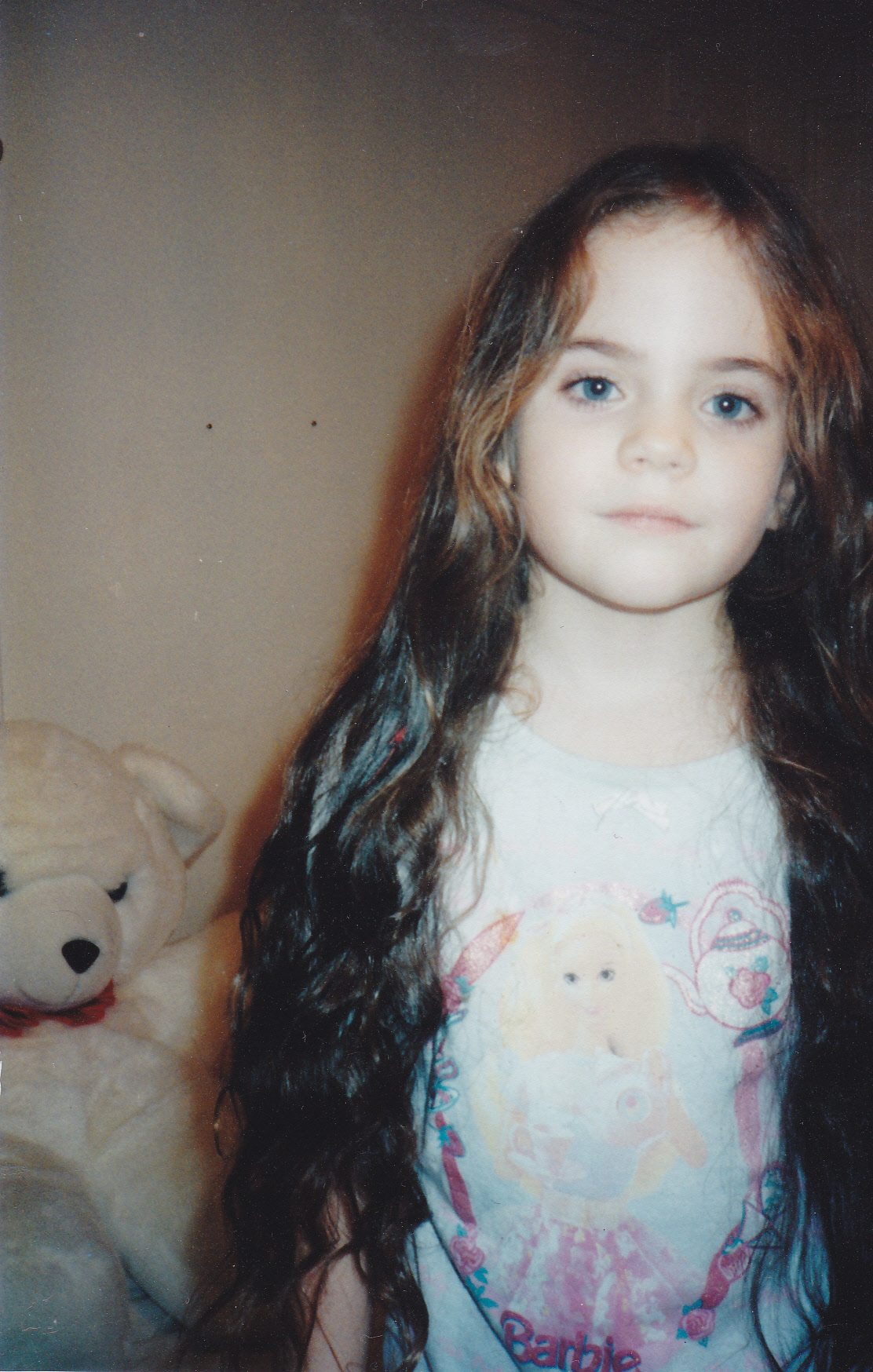 A mother, father and three-year-old daughter sit at their dinner table in Odessa, Ukraine. The daughter is named Dasha. She is a miracle, as her mother, Irina, had a very difficult pregnancy that caused her to be bedridden for most of the nine months.
Misha, the father, is under-employed. He was a marine engineer. He is old and Jewish. In a country in which anti-Semitism is rampant, that combination is deadly in an economy that has sunk to the bottom of the Black Sea after the fall of communism.
Irina works. She is also a marine engineer and brilliant. She is young. She is not Jewish.
In the middle of dessert, they receive a call from the United States Embassy congratulating them for winning the lottery. Misha hangs up thinking it's a joke. The phone rings again and the same scenario repeats. This time Misha allows the disembodied voice to finish his sentences. After the call, he looks at Irina, eyes blazing, unable to speak. After a moment, he revives and tells his wife that they have won the American lottery. A Green Card. They must prepare to go to New York in three weeks.
Misha and Irina dance around the table. Their French bulldog completes the circle, as Dasha bangs her spoon on her plate.
They never entered the lottery.
The next day, when Irina speaks with her friend, Tania, she finds out that Tania entered their names into the lottery without their knowledge. Her friend just wanted them to have a chance at a decent life, given that they had a miracle baby.
The family lands at J.F.K. on a hot August day, along with their library and beloved bulldog. Misha tells Irina he is glad he got his girls to America. American relatives have rented a nice, one-bedroom apartment at an affordable rent in a prewar building in Brighton Beach.
Ten days after they move to their new freedom, Misha dies of a massive heart attack in an elevator while holding Dasha's hand as she frantically tries to understand what has happened. She fails to grasp the event, but knows her father's heart no longer breathes. She immediately becomes mute, shocked in a strange land with stranger customs and a foreign language that she does not speak.
Irina, upon hearing the news that the love of her life has expired, walks for months dazed. It is her child who cares for her and keeps her alive. After Irina uses all her money to bury her husband in a "poor man's" cemetery, she gradually regains her footing and does what is necessary to keep her daughter healthy She enrolls Dasha in a preschool at the local Y.M.H.A. so she can work. Dasha is still mute, but she is well cared for and nurtured by her teachers.
Life continues. Dasha and Irina recover from their trauma. One day, Irina meets a woman named Leah who becomes her close friend and who shows her the means of survival. Leah is also from Odessa and has a family.
Leah cares for Irina and Dasha. Irina eventually meets an American man who falls in love with mother and child. He accelerates Irina's integration into New York culture. He is an artist who notes that Dasha has true talent. Dasha speaks with him. He helps Irina find the right school for Dasha -- a special school for talented children, a pre-conservatory/academic program based in Manhattan. Dasha auditions amongst 5,000 other children and enters the program that accepts just 25 students that year. She begins studying violin and piano. Ultimately, she focuses on piano. She flourishes.
When Dasha is in fifth grade, Irina asks the young American to help her once again find an appropriate school for Dasha. He recommends several, but especially a school located near Gracie Mansion that is considered one of the top academic programs in the country. Dasha gets in and is given a full scholarship. Irina moves to a housing project not far from Dasha's new school. They are close to Central Park and Museum Mile. Both are destined to become Dasha's new playground. Dasha proceeds to get straight A's and becomes the youngest winner of the concerto competition at her pre-college conservatory.
Dasha is now a senior in high school and has applied to several top universities. She awaits their responses. Irina's English is flowing. Irina has tutored Dasha throughout her childhood, preparing her for excellence. With an incandescent heart she works 12-hour days, five or six days a week, just to keep Dasha healthy and clothed.
When you hear someone talk about how we can't afford to have any more immigration to this country, why not remind that person that we cannot deprive our country of the talents, love and commitment that new immigrants bring to our culture. Invoke the names of Irina and Dasha.
In New York harbor, a lady illuminates the sky.
Addendum: Dasha recently chose to go to Princeton. She is to receive a full scholarship. Only in America.

Related
Popular in the Community