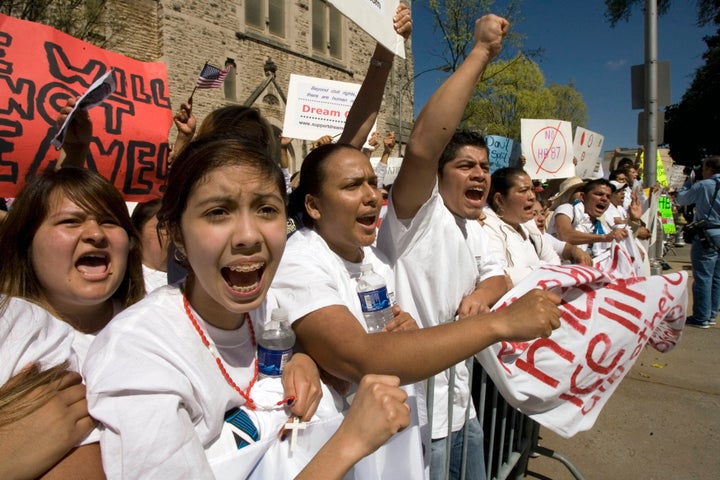 When it comes to its immigration courts, the United States needs to invest in protecting human rights.
At a hearing on May 18, the Senate Judiciary committee discussed how to improve both efficiency and justice in the US immigration court system. Human Rights Watch submitted a statement to the committee, which identifies two failures in the current immigration system that, if addressed, would help both protect human rights and increase efficiency in the system.
One factor that creates inefficiencies in the immigration system is US Immigration and Customs Enforcement's increasing practice of transferring immigration detainees to detention centers far away from their communities. Once they are transferred, they are often so far from their lawyers, evidence, and witnesses that their ability to defend themselves is severely curtailed, and court proceedings are often delayed.
In our report Locked Up Far Away, HRW documented numerous situations in which transfers directly interfered with the immigrant's ability to get a lawyer, or to keep one. We urged ICE and Congress to place reasonable, rights-protective checks on the use of detainee transfers and recommended concrete steps to create such a system.
The transfers are devastating -- absolutely devastating. [The detainees] are loaded onto a plane in the middle of the night. They have no idea where they are, no idea what [US] state they are in. I cannot overemphasize the psychological trauma to these people. What it does to their family members cannot be fully captured either. I have taken calls from seriously hysterical family members -- incredibly traumatized people -- sobbing on the phone, crying out, "I don't know where my son or husband is!"
Another factor that slows down immigration proceedings is the lack of legal counsel, especially for particularly vulnerable detainees such as those with mental disabilities. Under current immigration law, immigrants have no right to a court-appointed attorney for immigration proceedings. This includes people with severe mental disabilities; some do not understand what a court is, what a judge does, or even what deportation means.
In our report Deportation by Default, HRW documented case after case in which people with mental disabilities spent years languishing in immigration detention while they struggled to navigate the immigration court system without legal counsel. We urged the US Department of Justice and the Executive Office for Immigration Review to develop procedures to ensure that such individuals are identified and provided with assistance, preferably legal counsel, during their immigration proceedings.
As Senator Leahy stated in the hearing, the pace of justice in immigration courts is too slow. Investing in human rights will lead to a more just, more efficient court system.

Popular in the Community