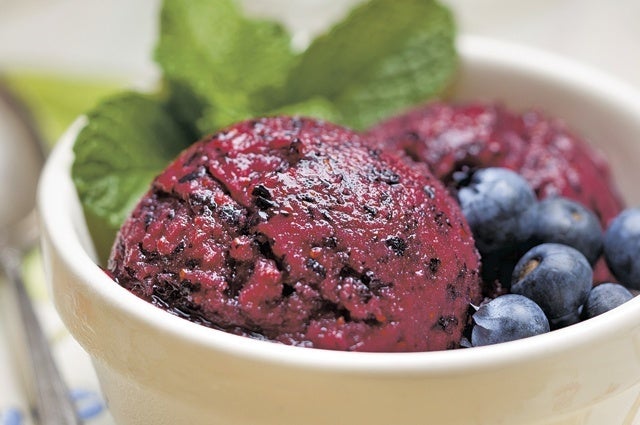 Immune Boosting Black Elderberry-Blueberry Sorbet!
Looking for a refreshing treat that will also super charge your immune system? Try my recipe for Black Elderberry-Blueberry Sorbet! Sambucol Black Elderberry Syrup adds flavor while helping to support a healthy immune system! Blueberries and black elderberries are potent antioxidants! This is the perfect combination to keep you feeling great all summer!
3 pints organic blueberries-rinse and pat dry
¼ cup Sambucol Black Elderberry syrup
Combine the sugar, water, Sambucol Black Elderberry syrup and salt in a saucepan over medium heat. Stir until the sugar and salt have dissolved. Allow to cool.
Once cooled, combine in cooled mixture with the blueberries and lemon juice. Feel free to strain if you like a smoother consistency.
Place covered in the refrigerator for a minimum of four hours (it's easy to leave it overnight!)
Put mixture in an ice cream maker and follow manufacturer's instructions. Enjoy a great tasting healthy treat which will also help to keep you feeling your best!
Related
Popular in the Community