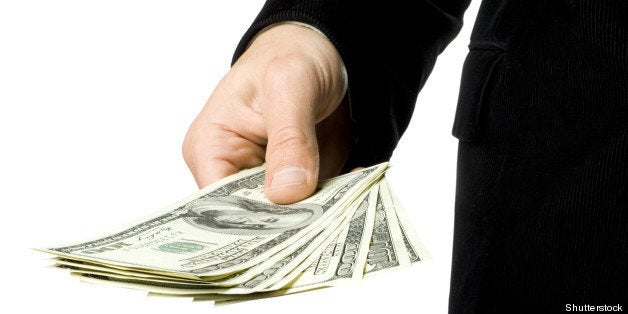 MONTE CARLO, June 18 (Reuters) - Hedge funds, once seen as a quick route to riches for managers and investors alike, are trying to reinvent themselves as more socially conscious and make money all the same.
After an extended run of poor returns, executives at a slimmed-down annual industry conference in Monaco on Tuesday were as likely to be found talking about charitable giving as top trading ideas. Managers have latched onto the idea that social responsibility and making money could go hand in hand.
"I think impact investing is the new buzzword," said Jeroen Tielman, CEO of hedge fund investor IMQubator. "It's after things like the Bangladesh factory disaster. Investors are starting to think and are realising they can make a difference."
This year's mood marked a dramatic change from the 2008 conference, when the industry was at the height of its powers and superstar of the moment John Paulson - fresh from earning $3.7 billion personally from betting on the subprime meltdown - predicted $1.3 trillion of losses in the financial sector.
Just five years on, the $2.4 trillion industry increasingly tries to justify its existence and redefine its purpose amid discontent from investors, pressure from regulators, and suspicion and blame from politicians and the general public towards high-earning financiers.
In his keynote speech, rockstar, charity campaigner and entrepreneur Bob Geldof described graphically how a person dies from hunger and chided delegates for ignoring Africa's investment potential.
Other sessions saw debate over whether philanthropy was a "natural activity" for the industry, while Nick Rees, a partner at Absolute Return, pumped delegates for $400,000 to sponsor for his row across the Atlantic in aid of cancer research.
"The industry's become mature. The excess in the past is in the past," said Arie Assayag, CEO of UBP Alternative Investments, which manages $12 billion.
While big names such as Crispin Odey, Alan Howard and CQS's Michael Hintze are still making headlines with mammoth returns, in the first five months of the year the average hedge fund is up 4.9 percent, well below the S&P 500's 15.4 percent total return, according to Hedge Fund Research.
Funds made returns of more than 20 percent in six out of the nine years between 1991 and 1999.
"There will still be some guys doing that (earning billions). (But) to be the biggest, to be a star, is not as good as it used to be," said Assayag.
But a limousine outside the conference venue, with a number plate reading 'P8WER' harked back to hedge fund managers more ostentatious lifestyles before the global financial crisis, and a straw poll showed that fewer than 10 percent of executives had corporate philanthropic programmes in place. Even fewer put a fixed percentage of profits or assets into such projects.
REAL LIFE. REAL NEWS. REAL VOICES.
Help us tell more of the stories that matter from voices that too often remain unheard.
BEFORE YOU GO
PHOTO GALLERY
Crazy Things Rich People Do With Their Money