Have you been wondering how, exactly, institutions like the National Endowment for the Arts and the National Endowment for the Humanities affect towns and people across the U.S.?
Not long after it was reported that President Donald Trump plans to defund the NEA and the NEH ― and that that defunding will have "dire" effects on local and regional arts programs ― advocates of the arts have stood up to defend the cultural agencies that bring exhibitions, literacy programs, theater endeavors, history programs and more to underserved communities around the country. Museum Hack, an organization that offers unconventional tours of major museums that promote access to the arts, is one such advocate.
Below is an infographic Museum Hack created, celebrating the positive impact of the NEA and NEH. Take a look and learn how significant the endowments' influence really is.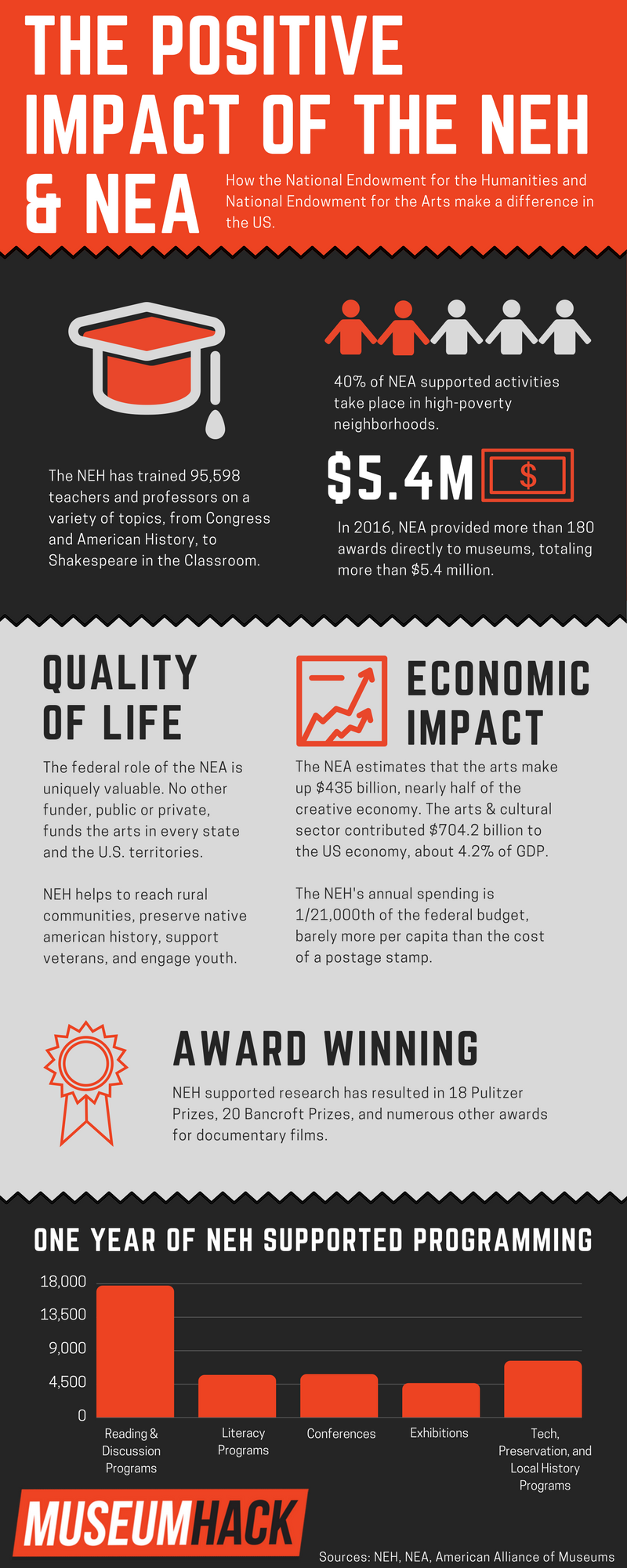 Popular in the Community