While lawmakers are unlikely to pursue an impeachment of President Donald Trump any time soon, that didn't stop protesters from hitting the streets in Los Angeles on Sunday to demand his ouster.
Thousands of protesters assembled for the march in the city's downtown, the Los Angeles Times estimated, while more than 12,000 indicated on the event's Facebook page that they were attending. It was one of the biggest turnouts for the nearly 50 impeachment marches organized around the U.S. on Sunday by a group of volunteers, who raised money for the events on crowdfunding sites. They did not identify any partner groups.
"Impeachment is a political process, and it's is enshrined in the Constitution. We cannot afford to have a president that breaks the law," LA march organizer Tudor Popescu said at the rally, pointing to former FBI director James Comey's testimony that Trump asked him to drop the investigation into former National Security Adviser Michael Flynn's ties to Russia.
While some Democratic lawmakers have called for Trump's impeachment, the lengthy process likely remains far off. Others have pumped the brakes on such talks, saying such efforts may alienate voters the party needs to win seats in the 2018 midterm elections.
Sunday's marches in Los Angeles and around the country are the latest protests in the wake of the Senate delaying a vote on its version of the health care bill, which would undo the Affordable Care Act and leave up to 22 million fewer people with health insurance by 2026, the Congressional Budget Office estimated.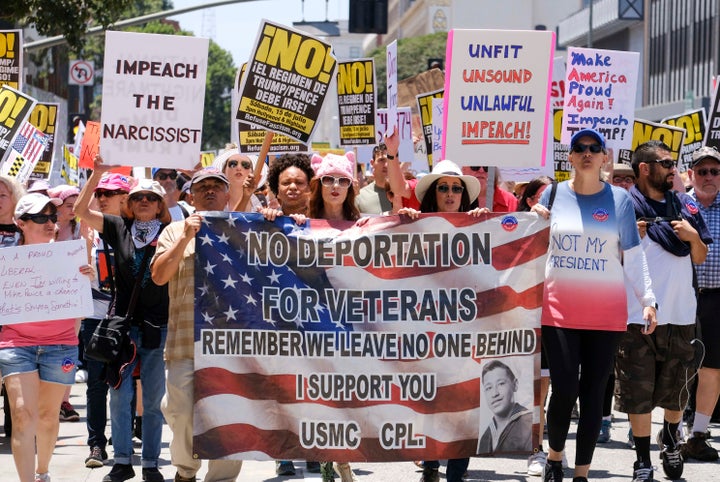 They also come in the wake of a particularly inflammatory week on Trump's Twitter account. Earlier that morning, in an apparent endorsement of violence against journalists, Trump tweeted a doctored video of himself beating up a CNN logo. He also went after MSNBC "Morning Joe" hosts Joe Scarborough and Mika Brzezinski on Thursday morning, insulting Brzezinski's appearance in two sexist tweets.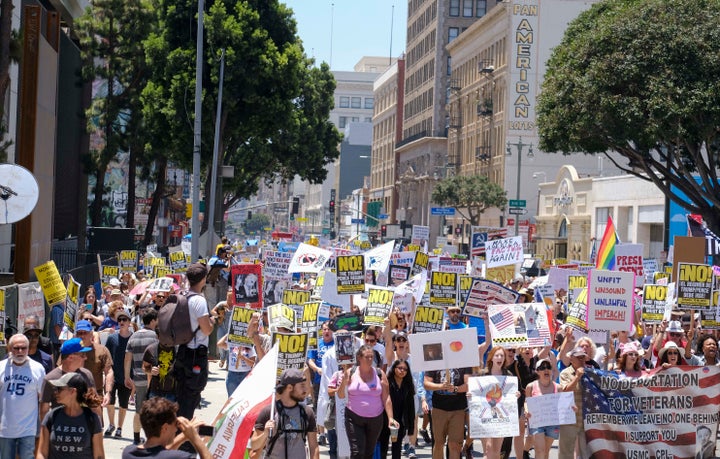 As has become more common in recent months, Los Angeles' anti-Trump rally was countered with a pro-Trump gathering outside the Los Angeles Police Department headquarters.
Before You Go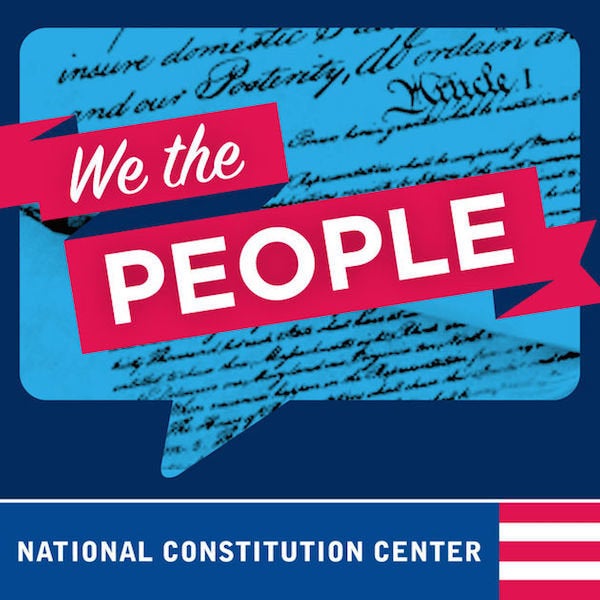 10 Podcasts That Explain The Process Of Impeachment
Popular in the Community