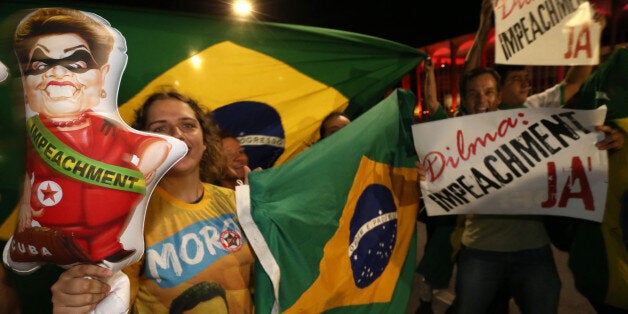 Millions of Brazilians will remember the date December 2, 2015 with a sense of achievement.
It's the date they saw outrage materialize into concrete action.
The impeachment request against a government that has violated fiscal regulations in order to remain in power proves that Brazilians have the power to defend their country.
The Workers' Party, which was built on corruption, thought it was unbeatable. It thought it could continue to undermine public institutions and fool the entire population without consequences. It was utterly wrong.
"Operation Carwash" forced the Workers' Party's mask to come off, revealing a huge scheme to plunder public funds. As a result, according to a recent survey, Brazilians consider corruption to be the country's biggest problem. And almost half of the Brazilians surveyed expressed their disapproval of Lula -- a figured that had been once celebrated as a political demigod.
What about Dilma Rousseff, whose campaigns ridiculed citizens concerned about the economy, calling them "pessimists," and whose supporters spread rumors about cuts on social programs to frighten the lower classes? Not to mention the lies spouted about: the Petrobras scandal, the government's ability to control inflation, the manipulation of prices of essential items like gasoline, while accusing the opposition of being out to destroy the country.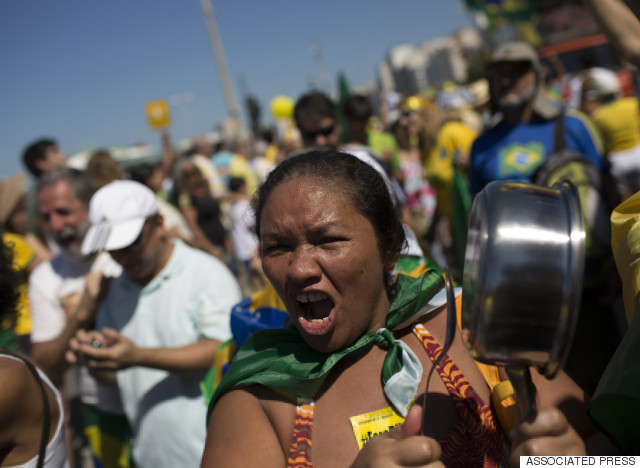 A woman bangs on a pan during an anti-government protest in Rio de Janeiro, Brazil, on August 16, 2015. (AP Photo/Leo Correa)
The real blow, however, wasn't the phony campaign to win votes; it was the exploitation of the government structure to aid such fraud.
The Federal Accounts Court (TCU) ruled that the government manipulated accounts to hide fiscal deficit in 2014, to ensure the reelection of the PT.
Even worse: it seems that the practice of manipulating public accounts has continued in 2015.
This scenario represented the last straw for the Brazilian people and was the catalyst for millions of people to take to the streets on March 15, April 12 and August 16, displaying that honest and hardworking Brazilians outnumber the pro-government social movements financed by taxpayers' money.
These millions will return to the streets and social networks to protest, applying pressure on their elected representatives in Congress to honor their positions and vote for impeachment.
This is not a political feud between politicians, it is a national agenda. It is a cause that has united Brazilians from across the 26 states, as well as the Federal District. It is the deposition of an illusory government that drove the country into the worst crisis in 80 years.
The impeachment will tell if Brazilians can trust their institutions, if the republic actually listens to its people, and if this pressure can push politicians to take the necessary measures to rebuild the country.
This post first appeared on HuffPost Brazil and has been translated into English.