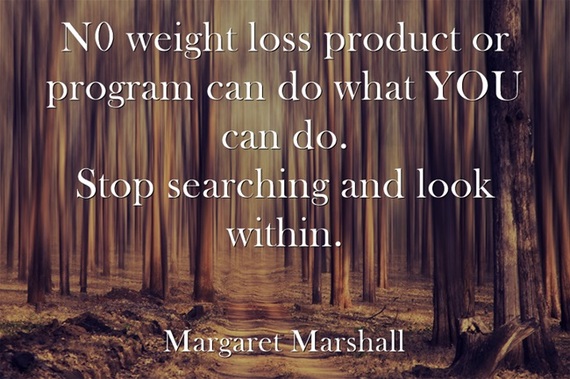 As I approached my thirtieth birthday, I took a hard look at my life. I was married to a wonderful man who loved me unconditionally, and I was the mother of an adorable toddler and beautiful new baby, but I was heavier than I had ever been. During both pregnancies my doctor continually told me that after the baby is born, no one will recognize you. Well, I didn't recognize myself. I wore a size sixteen and realized that one-size-fits-all, does not. I felt miserable and unworthy at times. I asked myself, "If I am a size sixteen at age thirty, what size will I be at fifty years of age, and did I want to live my adult life in an overweight, unhealthy body?" The answer was no!
A healthy lifestyle does not happen on its own. There were many changes I needed to make; some of them were unwelcomed by me, but necessary and on-going. The truth is I chose a healthy lifestyle and I chose the path each day that would enable me to create health for myself and my family. I'm thankful for these choices now as I approach my upcoming sixtieth birthday. I lived my adult life in a size ten since the age of thirty-one and enjoy good health by continually choosing behaviors that helped me with my quest, avoiding patterns that drew me farther from it, and understanding that change will be persistent.
Alina Haitz writes in her blog titled, The Motherhood Promise
"After one year of motherhood, I give myself permission to make three promises to my one-year-old son:
I promise to do the best I can.
I promise I am not perfect.
I promise to love you so deeply.
Because of you I realized that being a mother and the other roles I play in life are about being human. I am, imperfectly perfect."
The promises Haitz writes to her one-year-old are remarkable, but they are also the very same promises you should make to yourself. Each bullet point is the key to healthy living.
In the past thirty years I have learned:
Do the best you can. Make the best choice you can make. Each time you are faced with a challenge, different circumstances are present. Seeing the challenge only one way will never allow you to make the best choice. Think things through, remembering that your first thought is impulse and your second thought is common sense. Follow the common sense and not the impulse.
You are not perfect. Perfection does not lead to healthy; it leads to obsessive behaviors or short-lived goals. Never compare yourself to others and stop listening to all the noise in the diet world espousing what to do. Ignore who's a vegan, gluten free, juicing or cleansing, what to buy, how to eat or not eat, and start listening to your body. Once you begin to eat and live healthier, your body will guide you and you'll crave healthier items. You crave what you are accustomed to having. If you never thought you would crave vegetables, start eating them regularly. People who eat vegetables, crave vegetables. Understand that everything you eat has a benefit or a consequence. Be ready to accept either and always persevere.
Love yourself deeply. If you internally put yourself down with negative thoughts and attitudes, your level of self-care will prove it. An unhealthy, demeaning mindset will cheat you of your best. Know that you are as important as everyone else and your needs matter. Look in the mirror each day and state to your reflection what you love about yourself. Every day add one thing to the list and then show, don't tell, others. They will love it and you too! When you find that deep love for yourself, well-being will flourish and self-care will be paramount.
Healthy living patterns are not just done when the mood strikes; they become how you live just like healthy parenting. Change course when necessary, be flexible with ideas, and never lose sight of your ultimate goals.
Imperfection is lasting, knowledge is power, and you are in control!