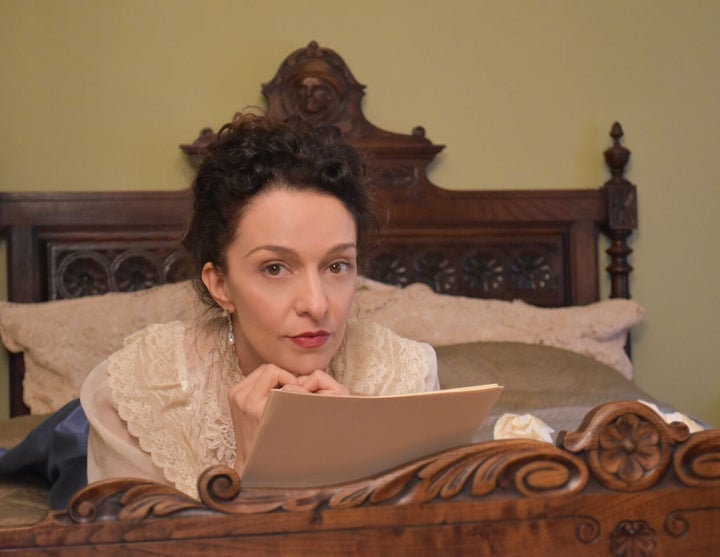 Q&A With Playwright Brandon Cole
What inspired you to work on a piece about Eleonora Duse?
By chance in 1984 I came across a one-paragraph description by Luigi Pirandello praising Duse's acting, and though I had admired Pirandello's work for years, I had never heard of this actress, so I did a library search as back then there was no web, and the more I read, the more I wanted to read.
Do you think she is still relevant to the contemporary stage and why?
Eleonora Duse, according to such authorities as Konstantin Stanislavsky, George Bernard Shaw and others, was the founder of modern acting, in other words, the person most responsible for acting as we in the west know it today. In short, all our acting schools and our most prestigious teachers owe her an enormous debt, so yes, very much, the life and work of Eleonora Duse is relevant to the contemporary stage.
Duse's work on stage would be enough certainly to recommend attention, but there is a story about her I like to repeat that speaks not only to her artistic commitment but to the kind of life she envisioned as a rich and rewarding one. I can tell it simply here that around 1900+/- (if my memory serves) when Duse's reputation was solidly made, she created rooms, and more, a place to be and to find refuge for actresses only. She bought a house in Rome and fitted it out as a residence with a library. It is important to remember that in those days, actresses, at least a good many of them, were considered "good companions", let's say, and a look at the publicity photos from that period of Sara Bernhardt, for example, will leave no doubt, that sexual enticement was presented and sexual favors expected. Duse wanted none of this, not for herself, certainly, and not for actresses, for her fellow workers, so in her rooming house, actresses could stay protected when working in Rome, for free. For free. And yet most unfortunately the actresses she cared about and wanted to teach and help did not find their way to Duse's residence and she had to close it.
How long did you research for this piece and how long did it take you to write it?
I began writing "Imperfect Love" in 1984, it was titled simply "Duse" back then and was able to complete the first act well enough within a year, if I remember right. But then I was stuck because I appreciated I had entered a world that needed serious exploration and I devoted myself to researching the period, which took a couple of years, truly, and then fitfully I was able to proceed well enough to show the finished play – at that time finished – to my theater pals, John Turturro and Michael Badalucco and to do some staged readings.
With these readings came meetings, one with Joseph Papp, and also meetings in Rome, and then after John Turturro and I made the film, "MAC", which won the Camera D'Or at Cannes in 1992, John wanted to make "Imperfect Love" into a film so we began that work. That screenplay took us a couple of years+/- and was eventually filmed as "Illuminata" and released in 1997.
Then in 2000 a now-defunct theatre, The New York Performance Works, staged the play in its space on Chambers Street and though we received a strong notice from "The New Yorker" and other media, I wasn't satisfied so I put the play aside as troubling though I still messed with it and looked for another production here and in Italy as opportunity arose.
During the next ten years, there were readings, there were workshops, there were more meetings in NYC and in Rome, and some years I thought we might be close to another production. And I'd also get an odd email from someone in Ohio, in Berlin, and in Paris asking about the play that the film "Illuminata" is based on so I'd send off the manuscript. The folks in Berlin put up a production and paid me 400 Euros, and the fellow in Paris began a French translation. And I began to think that if these folks were interested in the play I should take another look at it. So in 2016, I shut myself up in my study for a few months and I revised a play I had very much believed I had finished. Luckily, I was wrong to think so and these months of work led to the manuscript as it is today.
How does this compare to plays you have written in the past?
I like to think there are strong similarities in all the plays I've written though "Imperfect Love" is my only period play. But again, for me, the time and place are secondary to the human interactions, since human behavior is always my primary concern.
To speak further to your question, though, I placed "Imperfect Love" in 1899 because that was, more/less, a period of transition in western theater as Ibsen and Chekov and others were ascendant while writers like Scribe and Sardou, to name two popular playwrights from the previous decades, were falling out of favor. This period, again roughly in the 1890's, then, was a time, for me, when audiences and writers were seeing the lives they lived and the work they did differently. And differently to me in this context means that there were outmoded ways of thinking – as there are today blatantly but always – that needed to be addressed not only as out-of-fashion and useless but positively harmful to the free expression of serious people. The "free expression of serious people" is I very much hope apparent in my work as a recurring theme and also the need for all of us to eradicate useless and prejudiced ways of thinking, especially in how we see ourselves and especially in our relations with other humans and all living beings.
How did John Turturro and Michael Di Jiacomo get involved?
I met John Turturro in 1979 when I was walking the NYC streets submitting my first real play titled "Jamie's Gang" to theater companies and getting turned down 100%. By chance on one of my submission doings, someone told me about a group wanting to put up a play and looking for material. So I followed up and John was one of these folks and that was our first meeting.
And we did stage "Jamie's Gang" in a small space on Ninth Avenue in the 50's and sure few to no one came, and that experience was hurtful to me. So, as usual back then for me, I retired immediately and cut off all contact until John called me up and asked, "Where are you? You can't disappear like this." This phone call was for me the beginning of our friendship and working relationship that has lasted almost forty years now. Because it wasn't only the words John used, though his call was extremely important to me, but the tone of his voice. He was hurt by my absence and his tone to my ears was clear and sweet and honest, in one word, vulnerable, and I knew as I had begun to know, this was a person I wanted to get to know more and to be around with. And on top of all the work we've done together, John is and has proven himself to be a strong supporter of "Imperfect Love", so when I asked him this past summer to come on as a presenter and give a donation he right away said, "Yes."
With Michael Di Jiacomo our meeting came about through a producer John and I were working with in 1993+/- developing "Illuminata" named Ben Barenholtz. Barenholtz had come on to help with the financing and at that time he was working with Michael on one of Michael's screenplays titled, "The Wolf and the Dove". Ben passed this screenplay to me and as soon as I read it I passed it to John with the recommendation, "You must read this. It's exquisite. It's like nothing I've read before", and fortunately John shared my opinion. But again here, with Michael as had been the case with John, what appealed to me most strongly – once he and I met – was his fragility, especially in the way he expressed himself. Michael is tall and broad shouldered, a former all-state football player from Delaware truly, yet for me he came across then as he still does now at times like a ballerina, someone who is exceptionally aware of sounds and silences and images and the way humans treat each other. In short, Michael has shown himself to me through these many years of our friendship as a mate and as a director who knows what is valuable and worth pursuing on-stage, on film, and in life, and how to achieve results worth working for seriously, and, equally important for me, with humor.
Specific to "Imperfect Love" though our collaboration came about because after months'-long director search and a few missteps, I called Michael one morning to meet me at a café we liked that afternoon, without explaining why. There, once he'd sat down I begged him to direct "Imperfect Love," begged him hard, and he said, "Yes," fortunately for the project and for the audiences who will see the play and most fortunately for the cast and other members of our company who are working with us. Because I knew Michael doesn't direct other people's work, he doesn't, and so I begged him and he said, "Yes", and it's been the most productive and constructive production I've ever been involved in. As Obama said about Biden, if I recall correctly, and back in the days when America still had a president, "That was the best decision I ever made".
Will you be working on more historic figures for content in your plays in the future?
I don't know is the fast answer as I have a backlog of projects for the stage and film and television that I need to work through, and I have been extremely fortunate while developing "Imperfect Love" this go-round to meet folks I want to work with again. Especially on this production, Michael Di Jiacomo and I with the help of others have been lucky enough to put together an exceptional cast of actors that few people have heard about. Yet. But these are actors I want to work with and we are already talking about next steps. And though certainly few people appreciate these actors sufficiently – in my opinion and as most of us know happens much too frequently – Cristina Spina, and Rodrigo Lopresti, and Aidan Redmond, and Ed Malone, and David O'Hara are names some theater folk will recognize and others will I very much hope recognize more in the days ahead. And rightfully so
PREVIEWS BEGIN JANUARY 25
THE CONNELLY THEATER | 220 EAST FOURTH STREET | NEW YORK CITY (646) 343-1584
Popular in the Community