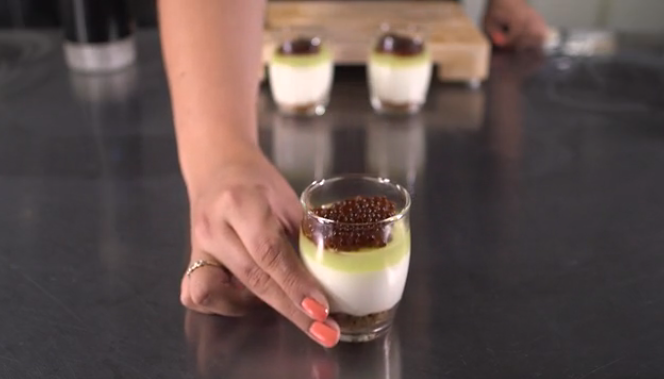 Pellet food hasn't been this exciting since Dippin' Dots.
A Canadian company that makes a seaweed-based caviar substitute has launched a Kickstarter project geared towards bringing its "spherification" technology to everyday cooks.
Dubbed the "Imperial Spherificator," the nifty kitchen gizmo brings molecular gastronomy into the home, creating edible beads from a wide range of foodstuffs by using what amounts to a fancy syringe and a bath of calcium chloride solution.
"Spherification simply [put] is the culinary process of shaping a liquid into spheres which visually and texturally resemble caviar or pearls," the company, Imperial Caviar & Seafood, explains on its website. The description notes that the technique can also be reversed to "produce pearls and caviar with a liquid center."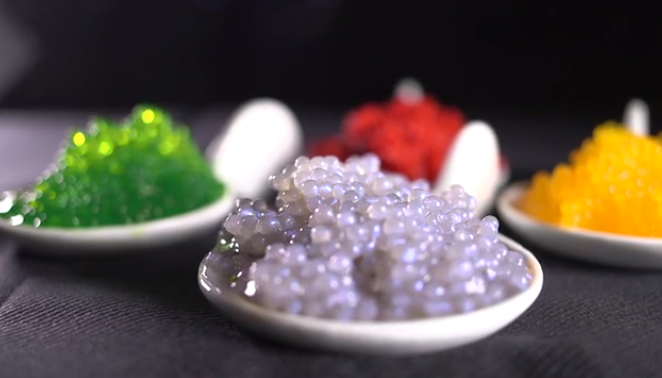 Theoretically, you can use it make bacon-and-hot-sauce beads for your mac and cheese, tiny avocado spheres for your fish tacos or chocolate pearls to eat right out of the bowl. We'd be very interested in trying out espresso pearls as a dessert topping, and Old Bay seasoning and butter beads as a seafood garnish. And yes, it looks like it works with liqueurs.
The Huffington Post asked the company for a sample spherificator to test out, but a spokesman said that at this point they've only got a prototype. They will be demoing their gizmo in August.
The product is scheduled to start shipping sometime in October. Here are a few appetizing stills from the pitch video to whet your appetite.