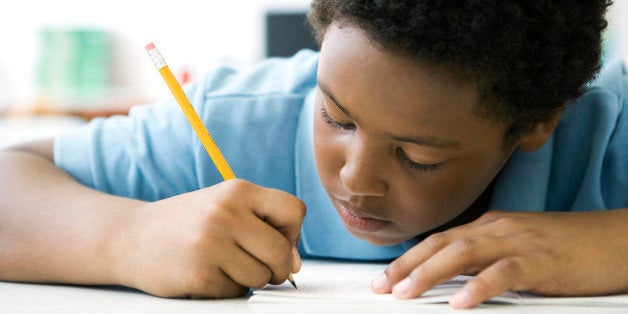 In a recent Washington Post article, "My son has been suspended five times. He's 3," an African-American mother complained bitterly about the discriminatory treatment of her child by school officials. This is not a new phenomenon. Academic studies produced over the past two decades have consistently found persuasive evidence of racial disparities in the administration of discipline. The findings in these studies are the same. Discipline is imposed more frequently and with heavier penalties for African-American students than similarly situated white students who engage in the same conduct.
In March of 2014, the U.S. Department of Education released the first nationwide study using data collected from 16,500 school districts, 97,000 schools, and 49 million students. The data showed that racial disparities in out-of-school suspensions start at the earliest stages of the educational process. African-American children represent 18 percent of preschool enrollment, but 42 percent of the preschool children who are suspended once, and 48 percent of the preschool children suspended more than once.
Black children represent 18 percent of preschool enrollment, but 48 percent of preschool children receiving more than one out-of-school suspensions. White students, in contrast, represent 43 percent of preschool enrollment but only 26 percent of preschool children receiving more than one out-of-school suspension.
Overall, black students are suspended and expelled at a rate three times greater than white students. On average, 5 percent of white students are suspended, compared to 16 percent of black students. Black students represent 16 percent of the student population, but 32-42 percent of students suspended or expelled. Between 31-40 percent of white students are suspended or expelled, but they represent 51 percent of the student population.
Black students are more frequently referred for criminal prosecutions. They represent 16 percent of student enrollment but they constitute 27 percent of students referred to law enforcement officials and 31 percent of students involved in school-related arrests. In comparison, white students represent 51 percent of school enrollments, 41 percent of students referred to law enforcement, and 39 percent of those arrested.
The Department of Education's study stopped short of placing blame but the stark racial disparities are probably attributable to unconscious bias. A large volume of research conducted over the last three decades has shown that racial bias is pervasive among many who consciously subscribe to a belief in racial equality.
Many individuals who believe they have favorable attitudes about racial minorities harbor unconscious racial prejudices that can cause them to engage in discriminatory conduct without consciously realizing they are doing so. This discriminatory conduct occurs when it is not obvious to the perpetrator or their actions can be justified by a nondiscriminatory rationale.
Prejudice and stereotypes are the natural by-products of ordinary perception, categorization, learning, memory and judgment. Categorization is an essential cognitive activity enabling individuals to reduce the enormous diversity and in the world to a manageable level. Categorization allows individuals to relate new experiences to old experiences; the unfamiliar becomes familiar. Each object and event in the world is perceived, remembered and talked about not as something that is unique but as a category about which an individual has some knowledge.
The process of categorization can trigger stereotypes. When an individual is seen as a member of a social group, perceptions about that group's characteristics and behavior influence judgments made about them. Stereotyping is a form of categorization. Stereotyping involves, among other things, the creation of a mental image of a "typical" member of a particular category. Individuals are perceived as undifferentiated members of a group, lacking any significant differences from other individuals within the group. Common traits are assigned to the entire group. When a particular behavior by a group member is observed, the viewer evaluates the behavior through the lens of the stereotype. This causes the observer to conclude that the conduct has empirically confirmed his stereotyped belief about the group.
Operating outside of a decision maker's awareness, stereotypes influence the way information about the target of a stereotype is processed and used. They can shape the interpretation of incoming information and influence the way information is stored in an individual's memory. A decision maker can act on the basis of a person's race while consciously believing that he or she has a legitimate, nondiscriminatory reason for the actions.
The statistically significant racial disparities in school discipline are too large and longstanding to have occurred by chance. School officials are exercising their discretion and imposing disciplinary measures in ways that disadvantage African-American students and severely undermines their access to equal educational opportunities.
Popular in the Community