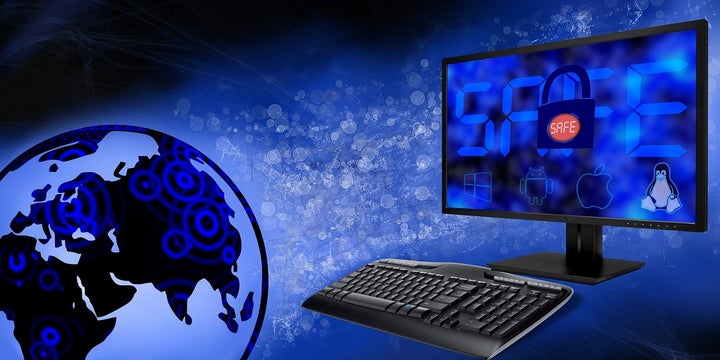 The world of internet is known to present endless opportunities for different companies to achieve popularity. There are numerous business giants today that started as small enterprises and used the internet to their aid to reach where they are today. The newbies in the market get attracted by the famous companies and turn to the web for developing their business, but one thing that they forget is that with the advantages, the internet also comes with some potential threats that must be kept in mind.
The risks involved with taking your business online may affect your company directly or indirectly, but there are some essential steps that you must adopt to avoid these risks. To give you a better understanding of the Importance of Internet Security for Your Business, we will be explaining some of the most common threats that the hackers pose on the online business field.
So, why does your business needs internet security anyway?
If your business has anything to do with the web, then you must understand that you are under constant attack by the hackers. Not just you, when you take your business online, the data of your clients associated with you is also at a potential risk of getting leaked. Hackers out there on the web are always on the move to get any valuable data that they can extract and small business companies become an easy candidate of losing out to the hackers as they do not take the right measures to prevent such attacks.
The hackers use different tools and techniques like the ones mentioned below to trap you into losing your data. The most traditional ways the hacker use are:
Malware
Phishing
Fraud Emails
Trojan Horses
Adware and Spywares
Ransomware
DoS Attacks
These are just some of the regular techniques that the attackers use; the list can go on forever if we try to put down all the ways in which hackers can affect your system.
Now that we have explained the types of attacks that the hackers use to disrupt your business, let us see the ways you can avoid them.
How to avoid malicious attacks online?
The basic help that you can give to yourself is by changing your browsing habits. This just means that you can bring down the risk of getting your systems maliciously infected with safe browsing practices. The safe browsing practices include not clicking the suspicious or unwanted links, being on incognito when you want your history not saved and downloading original and licensed programs only. Knowing 'what is a VPN?' and how to use it will also be beneficial for you for the cases in which you do not want to be tracked. You must also keep your passwords secure and choose a safe password locker program which will keep it from leaking.
One better solution to all your internet security troubles is to take the help from experts. Many security companies specialize in providing the security solutions for small and large corporations online. The products and software offered by these companies provide a complete security solution, keeping you safe from all the threats that you may encounter on the web. There are regular definitions and updates for the products offered by these companies to keep the newly developed viruses away too. Using the tools specifically designed for your kind of business by the companies which expertise in the security department will always give you a better chance to dodge the threats on the internet
Popular in the Community