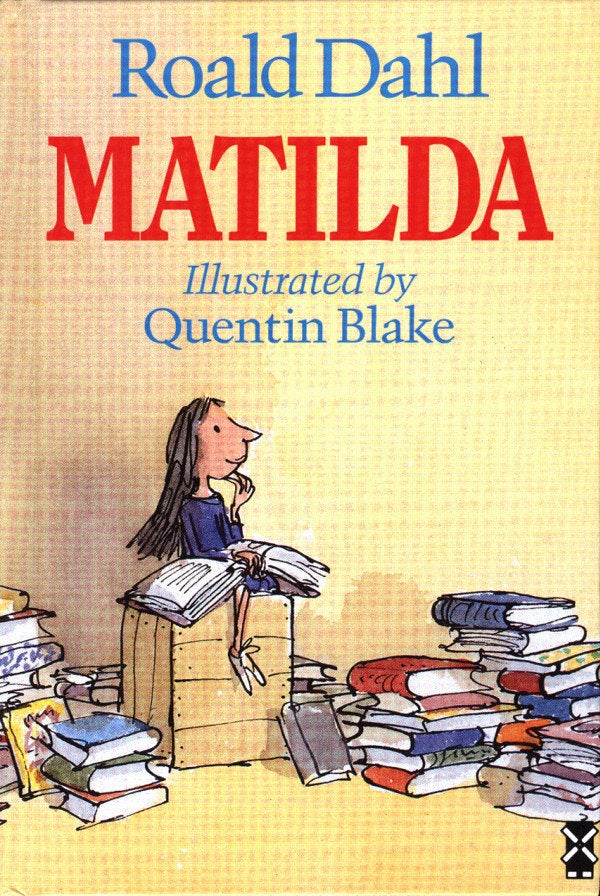 It's safe to say that I've always been a big reader. I can clearly remember the first time I sat and read a full book, when everything just clicked. It was magical.
I grew into a full on reading nerd. When I was around seven, I used to write Chronicles of Narnia fan fiction (look, the talking animals' stories just weren't fully developed enough). I grew up to major in English Literature and now I edit and write about books for a living.
However, there is no way that I'd be where I am today without the help of my wonderful grandmother. My mom was a full-time working single mom, and I spent a lot of time with my grandmother. She'd pick me up from school, give me art lessons, and we'd have tea parties. But most importantly, we read together.
We read chapter books and we read picture books. We read mysteries, adventures, historical fiction, fantasies.
When I became a stronger reader, I started doing all the reading aloud to her. I'd do voices for all the characters, and she'd lay there patiently, listening to book after book after book.
I'm a big believer in the notion that every kid can learn to love reading. They just need the right book and the right person to get them excited about it (this might seem extremely idealistic to some). Many children don't end up being fortunate enough to have this person in their life, so I'm here to strongly encourage you to be that person.
Sometimes it's easy to undervalue the power and importance of reading with kids. But reading is absolutely imperative to a child's development. It gives them the power to escape their situations into worlds they had never dreamed could exist; it helps them to learn without even knowing that they're learning.
Unfortunately, people are not reading as much as they used to. Fewer than a third of 13-year-olds were daily readers in 2007, a 14 percent decline from 20 years earlier. For 17-year-olds, the percentage of non-readers doubled over a 20 year period. In addition to this, Americans ranked 15th in average reading scores among 31 industrialized nations.
Giving a child the gift of reading is the greatest gift that a family member can bestow. I'm lucky to have had my grandmother to teach me the importance and difference that reading a lot can make.
Which books do you read with your children, younger siblings, students, etc? Let me know in the comments!
Now that I've done my preaching, here are some great books to read with kids:
PHOTO GALLERY
Great Book to Read With Kids
REAL LIFE. REAL NEWS. REAL VOICES.
Help us tell more of the stories that matter from voices that too often remain unheard.