Deepak Chopra wrote: "Silence is the great teacher, and to learn its lessons you must pay attention to it. There is no substitute for the creative inspiration, knowledge, and stability that come from knowing how to contact your core of inner silence."
Noise is a prime environmental cause of stress. Noise pollution triggers the body's stress response, releasing stress hormones into your autonomic nervous system. In recent years, stress hormones such as adrenaline, noradrenaline and cortisol have been used in noise studies to gauge the association between noise exposure and heart disease, hypertension and stress.
Introducing silence into your life may not only counterbalance the stress effect, it may help you achieve mindful awareness and inner peace.
Several months ago I interviewed Anne D. LeClaire, author of "Listening Below the Noise." The book -- part memoir, part philosophical reflection -- is a look at the importance of silence as a means of achieving awareness and inner peace. Since 1992, Anne has practiced silence on the first and third Monday of each month. For 24 hours, she does not speak. Her commitment to silence did not come without challenges. The benefits derived, however, outweigh any bumps along the road to peace and serenity.
I asked Anne what possessed her to commit to the practice of silence? Her response? Gratitude. Gratitude called her to silence. On that day in 1992, Anne was walking the beach near her home on Cape Cod. She was sad because her best friend's mother was dying and she could do nothing to prevent the pain that was coming to her friend. Anne paused to watch two eider ducks dive in the water and stay underwater for a length of time. As she focused on the ducks, her sadness waned.
Anne began to think about the many things she was grateful for, and she felt blessed. And in that instance, she heard someone behind her say, "Sit in silence." Anne turned around; no one was there. Nothing like that had ever happened to her before or since, but the experience was so profound it called her to attention.
The lesson she gleaned from the experience was to be quiet, and so she spent the next day in silence. She heard things in herself that normally were drowned out by too much chatter. "I felt so restored and rested at the end of the day. It slowed things down. We live in such a hectic, noisy world. For this one day I had stepped back from this crazed, media-driven, fear-based crazy world and had just been in this moment of silence. It was so incredible. I knew I wanted to do it again."
Anne began to see what happens when we make space for creative thoughts to rise up. Silence, she said, has been "one of my greatest teachers, giving me a center from which to live, strengthening me, testing me and facilitating deep healing."
When we make life decisions by listening to the noise -- and not the silence -- our decisions often are colored by fear. In listening to the voice that speaks to us from within the silence, we may find all the guidance we need to take the right action.
During a traditional Quaker meeting, the Friends sit in silent meditation. No one speaks unless they are moved to do so through the "still, small voice" of God within. As a result, spoken words are often sparse, clear and wise.
There are numerous ways to introduce silence and stillness into your life. You can make a commitment to one or two days a month, as Anne LeClaire did, or you can try one or several of the suggestions below. And when practicing silence, listen for that still, small voice within -- that inner voice that moves us toward love for ourselves and others and gives us a sense of clarity, excitement, relief and an undeniable knowing.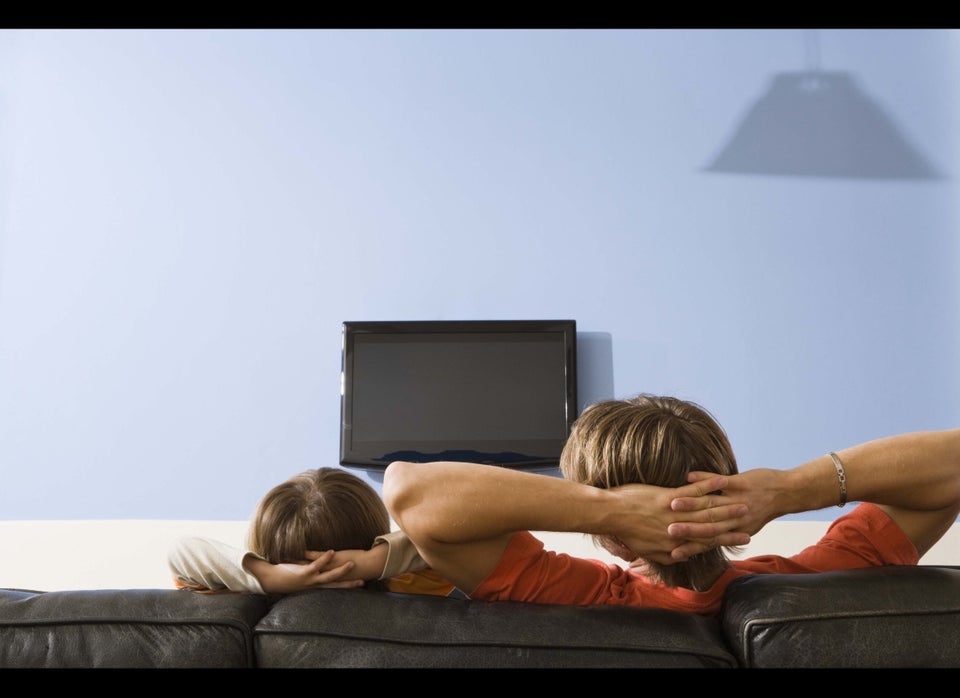 How To Bring Silence Into Your Life
Journal your process and progress and answering these questions:
Which of the above methods of silence did you try?
How did your time of silence make you feel?
Did you encounter resistance from within and/or from others?
How did you feel physically and emotionally?
Did you hear the still, small voice within? What did you hear?
Rita Schiano is an adjunct professor at Bay Path College, where she teaches philosophy and stress management courses. She is the founder of Live A Flourishing Life™, which melds her three professions: philosophy instructor, stress management instructor and resilience coach, and freelance writer. Her book, "Live a Flourishing Life," is used for the college program and in private training programs. Rita also conducts stress management and resilience-building workshops funded by the Massachusetts Dept. of Industrial Accidents, and she is actively involved with Maine Resilience, a program coordinated with the effort, materials and information offered by the American Psychological Association and the Maine Psychological Association through their Public Education Programs. Rita is an Associate Member of the International Positive Psychology Association (IPPA). Visit her online at www.ritaschiano.com and Red Room, where you can read her blog.