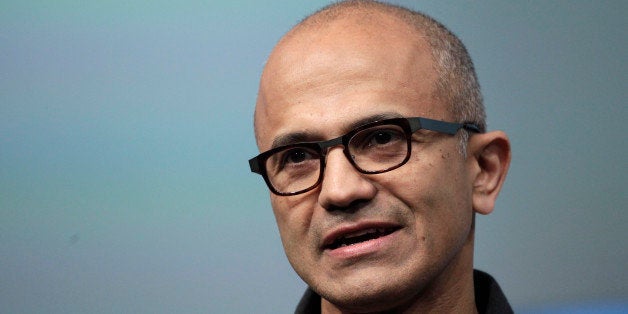 It's rare to get a company-wide email from your boss reminding you to sleep. But that's exactly what happened last week to the employees at Lightspan Digital, a Chicago-based digital marketing agency.
Mana Ionescu, the president of the company, is a big fan of shut-eye and a devotee of celebrity fitness trainer Jillian Michaels. So when Michaels sent a message to her followers extolling the benefits of a good night's sleep, Ionescu, 37, forwarded it along to her staff.
"I'm a huge advocate for sleep, and I prioritize it the same way I would prioritize going to the gym and seeing my friends," said Ionescu, who aims for eight hours a night but estimates she gets closer to seven. "It's so hard because it's the thing that seems the easiest to sacrifice."
Ionescu said she's even been called lazy and weak after expressing her views about sleep. It's easy to see why -- the American work culture seems to give more value to people who grind away at their jobs at the expense of sleep.
But sacrificing sleep could be hurting more than just the executives in need of a good night's rest. When people don't sleep, they don't function at their highest levels, research shows. In a work context, that means missing opportunities to make money. American companies are losing $63.2 billion a year due to sleep deprivation, according to a 2013 study from Harvard Medical School.
That may be why a growing number of bosses, like Ionescu, are waking up (pun intended) to this reality and extolling the virtues of a decent night's sleep. In the most prominent recent example, Microsoft CEO Satya Nadella told ABC News earlier this month that he sleeps on average eight hours a night. Other renowned business leaders including Instagram co-founder Kevin Systrom, Microsoft co-founder Bill Gates and Facebook Chief Operating Officer Sheryl Sandberg have told interviewers in recent years they've realized the value in getting a good night's sleep if they want to operate at their highest levels.
These leaders follow in the footsteps of Amazon CEO Jeff Bezos and venture capitalist Marc Andreessen, who have been bragging about their eight hours of rest a night at least since 1999, when they discussed their sleep habits with a Wall Street Journal reporter.
More and more research indicates that they're taking the correct approach. Bosses can get mean and workers less productive when they don't get a good night's sleep, according to one recent study. Sleep is such an important predictor of the ability to get our jobs done well that getting one extra hour a night can increase wages by 16 percent a year on average, according to a study by economics graduate students at the University of California at San Diego. That's more than the boost from an extra year of education.
"Sleep is as important as water and food," said Pat Byrne, the founder of Fatigue Science, a company that works with athletes and companies to help them use sleep to increase performance. But many people struggle to prioritize it.
It's hard for people who sleep very little each night to detect the consequences, Byrne said, because after a while their bodies "re-norm" so they can continue to go through the motions during the day, even while they're getting just four or five hours of sleep a night. But that doesn't mean the sleep-deprived person is functioning as well as he or she could be.
"It's very insidious in that it creeps up on you," Byrne said of the effects of a prolonged lack of sleep. That dynamic may explain why executives and others think they're operating just fine on a prolonged lack of sleep.
Of course not everyone has the luxury of a good night's sleep. Parents of young children and people scraping by on multiple jobs may find it difficult to get eight hours a night. But why is it so common for some of the most powerful people in the world to deprive themselves?
"One common approach to sleep is 'I'm too dedicated to my job and too important to spend my time sleeping,'" said Christopher Barnes, a management professor at University of Washington's Foster School of Business. Barnes' research finds that when bosses get less sleep, they're meaner to their employees, who end up disengaging from their work as a result.
"They might be partially correct, they might be doing really important stuff, but they might not be appreciating the fact that if they're not getting enough sleep," they're probably not at their highest level, Barnes said.
Sabrina Parsons, the CEO of Palo Alto software, has a more blunt term for business leaders' tendency to claim they survive on just a few hours of sleep a night: "Bravado bragging." Parsons' experience raising three young children taught her that functioning normally on a few hours of sleep a night is nearly impossible.
Now, Parsons tries to get seven or eight hours every night. She encourages her 55 employees to do the same, and to take breaks during the day to exercise or do other activities if they're feeling sluggish.
She does this to keep workers from getting burned out -- and also to "call bullshit on everybody else" who claims to do their job well despite being sleep-deprived.
"I don't think you really have someone who sleeps four hours every night for months and months and years and years, who is a functional person," she said. "You're not doing that, and if you are, then you're not being productive."
Calling all HuffPost superfans!
Sign up for membership to become a founding member and help shape HuffPost's next chapter