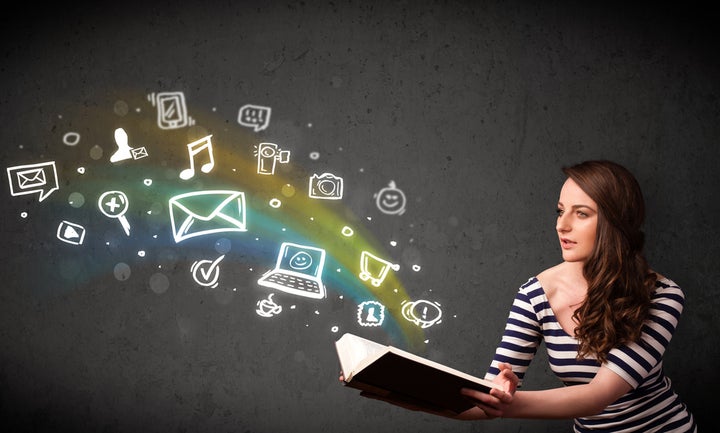 It's become a known fact that women in tech are few and far between, especially women Founders and CEOs. According to a recent Reuters study, 30 percent of 450 technology executives reported that their groups had no women in leadership positions. This is alarming considering that technology has become one of the top U.S. industries and one of the fastest-growing professional occupations among U.S. workers.
The question then arises, what can we do to get more women involved in tech?
Michaeline Daboul is the CEO and Co-Founder of the SaaS company MMIS, Inc. and the creator of MediSpend, the industry leader in cloud-based compliance software for the global life sciences industry. As a female CEO in tech, Michaeline is working to inspire and encourage more women to become involved in leadership roles in the tech sector.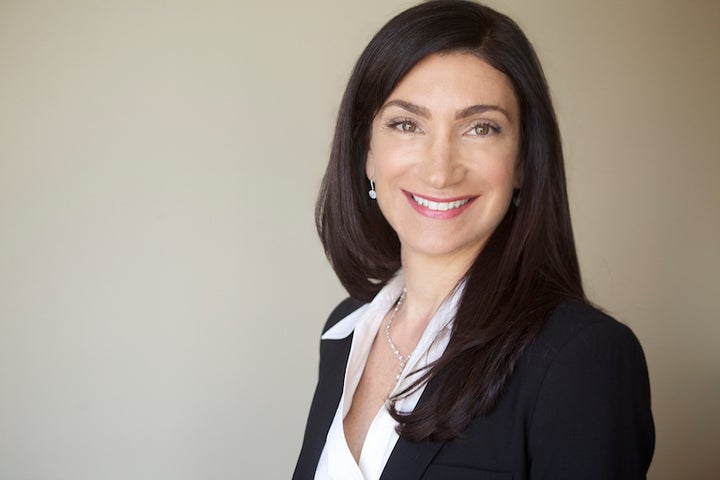 I was fortunate to interview Michaeline to learn more about her background, her plans for the future and her advice for women wanting to break into the tech scene.
Q: What inspired you to become the CEO of MMIS, Inc. and then create MediSpend, the industry leader in compliance cloud-based software for the global life sciences industry?
I believe that all of the events in my early years prepared me for the role I now play at MMIS. My mother and father both inspired me at an early age. My father always encouraged me to do the things he did. He was an entrepreneur in the 60's who started his own businesses, hired and managed dedicated people and was always kind and understanding, yet firm, holding everyone accountable.
My mother was the ideal modern women in the 60's. She had four children within a 5-year time span and secured her real-estate license after a divorce in 1970. Four years later, she died of cancer leaving 4 young daughters to be raised by their father. So as you can see, my leadership skills and an entrepreneurial environment were present in my life at an early age!
I also loved science and math as a child and had great teachers who always encouraged me. I was one of three women seeking a degree in Biochemistry in the mid-80's at Rutgers University – Douglass College.
Hewlett Packard was my first employer in 1985. HP provided an amazing training ground for product development, sales leadership, as well as the management skills necessary to build a great company. I was hired to help build the life sciences research market with HP's Analytical Products Group, now Agilent Technologies. I learned how to disrupt current markets and create news ones.
After spending 10 years with HP, I decided to join a biotech start-up out of MIT Park in Cambridge, MA. I've always been interested in advancing patient care through the introduction of new disruptive products. I spent 5 years working in the Human Genomics Sequencing area before launching MMIS in 1999. Again, I learned many lessons in the startup process over the next 5 years.
I believe the experience I gained working for one of the most innovative companies in the world and a few startup companies in the biotech sector helped form my business foundation. Working on the R&D side of drug development was rewarding, but I felt that there was a way to leverage technology as the Internet was evolving in early 2000's, and my entrepreneurial sprit took over. I started MMIS in 1999 and then launched MediSpend in 2011.
Q: What advice can you offer other women in tech wanting to start a company?
There are several fundamental questions anyone, but especially women, should ask themselves if they want to start a company:
You must be passionate and believe in your idea or product 100 percent of the time, regardless of what others say. Period. You must commit your life to the new endeavor.
You must recruit constantly and surround yourself with ideal team players. People who are humble, hungry and smart.
Find or hire a personal mentor.
You must never be afraid to fail.
You must understand work life balance and live in a holistic manner.
I believe that all entrepreneurs truly know when it's the right time to start a company. Typically, this occurs when her confidence and passion are on equal par.
Selecting a strong mentor is also a key to success. And although I am a female founder, my mentor and advocate is currently a man. Yet I do think that more women need to come forward and form a network to support each other; to share struggles and successes and provide mentorship to other young women in tech. We need to create an environment for growth and development.
Q: How has your previous employment/educational background helped you create your own company?
I learned by way of example during my time working at HP. Creating and bringing new products to market, understanding product market fit, and the importance of customer success and satisfaction. HP's number one mission was customer satisfaction. It's no surprise that it is the same for MMIS.
I often use the analogy of dating and marriage when describing how we build our customer relationships.
First, there is interest and intrigue when a potential customer contacts us to inquire about MediSpend. Then the meeting and the "get-to-know-you" period begins. We learn about the customer's company and the employees. We move at the customer's pace.
Like a marriage there will be ups and downs, challenges from the outside foreces like the market, regulatory changes as well as internal company changes. It truly is like a marriage, and we work together with our customer to solve problems and provide solutions every step of the way.
Q: What are some of the biggest challenges you've faced as a women in tech and how have you overcome these challenges?
From the time I started working at HP when I was 22, I was always a minority. I was one of 2 women in the entire sales force for my division, and men continued to outpace women in promotions and opportunities. I feel a similar disparity as the founder of a tech company.
The challenges female founders face today are typically gender bias in a variety of situations. But let's be fair about bias in general, everyone brings bias to a situation. The biases we've grown up with as children or young adults, even if we are aware of them, are always present even if we don't recognize them.
For me, I have to be acutely aware of my own biases and those around me who are not aware of there own. I'm surrounded by men on my board and leadership team. But our customer base are mostly women compliance officers (approximately 80%) and on compliance teams. The IT teams and C-suite positions are approximately 95% male.
I think the biggest challenge I have faced in these situations is dealing with individuals who have a preconceived notion of a woman's role in tech and as a CEO. Specifically, when individuals meet me, they immediately see me as someone who is "non-technical" or "sales and marketing focused."
Overcoming the challenges has taken time. Yet it's about educating people as specific situations arise. Learning how to respect each other at high levels in the organization can be challenging for men, as women are now penetrating the C-suite and boards. The dynamics are changing.
Q: What is the most important lesson you've learned in your career as woman in tech?
Well, there are 3 lessons:
The first is to believe in yourself and in your idea. Don't let anyone tell you it can't work or it can't be done.
The second is to never, ever settle.
The third is to surround yourself with great people.
Related
Popular in the Community