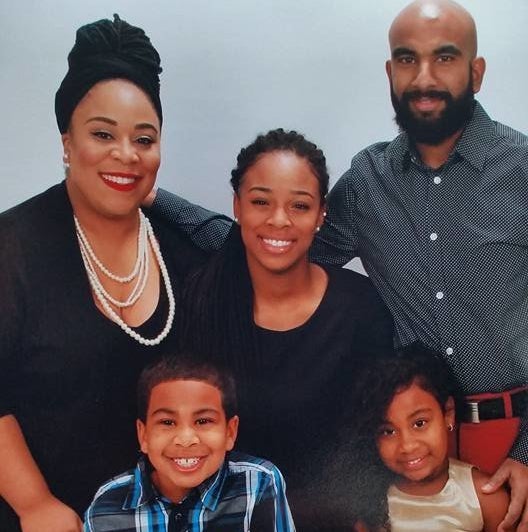 As part of our Blended Family Friday series, each week we spotlight a different stepfamily to learn how they've worked to bring their two families together. Our hope is that by telling their stories, we'll bring you closer to blended family bliss in your own life! Want to share your family's story? Email us at divorce@huffingtonpost.com.
Below, the Ontario, Canada-based beauty expert shares her family's story and explains how she helped her oldest daughter adapt to having a new parent in the house.
Hi Janella. Please introduce us to your family.
There are five members in my family: me, my husband Brent and our kids: KJ (16), Syree (8) and Shyiah (5). KJ is my daughter from a previous relationship.
My husband and I have been together for 14 years and married for eight.
What have been some of the biggest challenges of raising a stepfamily?
One of the biggest challenges we face is discipline and boundaries. Early in our marriage, my husband left me to do the discipline with my oldest because he didn't know how she would respond to it. Eventually, after we were married and became one unit, their relationship became more "father and daughter" instead of "stepdad and stepdaughter."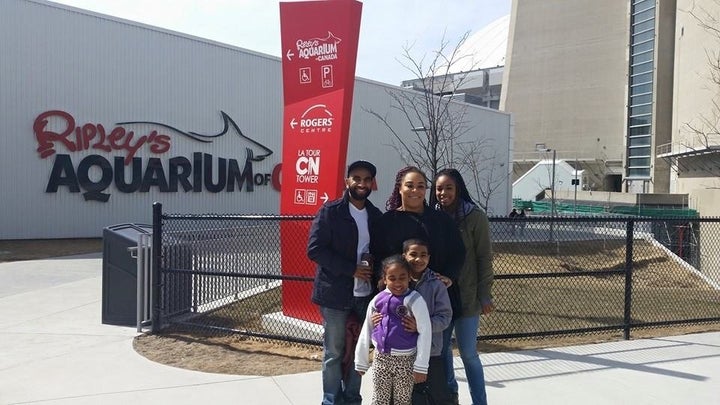 What's been the best thing about parenting with Brent and raising your family together?
Our dynamic is a bit different than most families and we have a unique bond. The best thing about being a blended family is the extra love we give each other.
I'm proudest of my family when I see how far we have come through all of the adjustments we've made through the years.
How do you deal with stress in your household?
We all have our private space that we know we can go to and unwind. We respect each other's space. We also have an open door policy on communication. At any time, if the parents or kids need to talk, we talk -- it doesn't matter what the stressor is. We try to never go to bed without resolving the situation or feelings.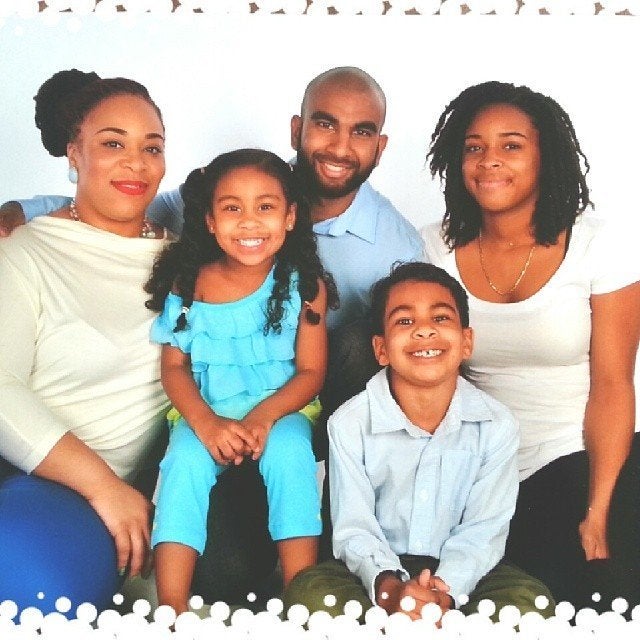 What's your best advice for stepfamilies struggling to connect?
In blended families, I find that the number one issue is segregating members of the family, which makes them feel isolated. Although it's not intentional, it is very common. The best piece of advice I have is to always communicate openly with each other.