Starting your own business is exciting and overwhelming. You have an idea that will make the lives of your target audience so much richer, but the task list you face before you can break open the champagne bottle is endless.
It's easy to feel paralyzed by all that you have to do to launch a successful startup, but by setting achievable milestones you can take small but actionable steps towards your big goal.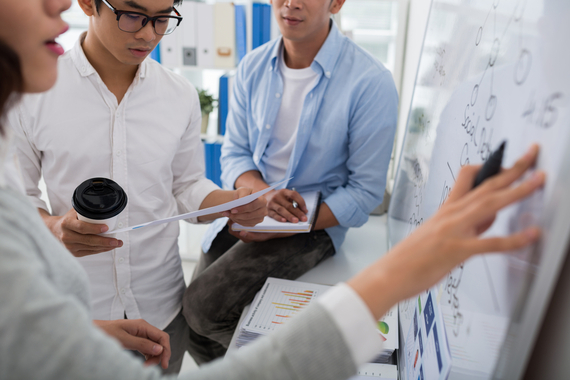 While many milestones you'll create will be unique to your startup, there are a few key goals every business has to meet along the way. Today let's discuss what these goals are so that you can draft a roadmap for success for your first year and beyond.
Milestones That Every Successful Startup Must Meet

To make your roadmap easy to review at a glance, let's break down your milestones into five categories: business, product, customer, marketing and personal.
Your business milestones will set the foundation for everything else that you do. These are the tasks that cannot be put off:
Establish legal entity (c-corp, s-corp, llc, etc.)
Set-up business bank account
Sign up for accounting software
Launch website
Create startup pitch deck*
Determine how much you need to generate in revenue to work on your startup full time
Hire key people (e.g. awesome marketing person)
*Even if you're not planning to seek a round of funding you'll still want to create a pitch deck.
A pitch deck provides a quick overview of your business that can be used in a variety of scenarios including conference presentations, business partnership meetings or even to convince a key employee to join your team.
Without a working product you can't sign up customers, and without customers you have no cash flow. I guess it goes without saying that without cash flow you have little hope for long-term success. That means meeting product milestones is essential in the first year and every year after!
Each time you meet a new product milestones you are that much closer to making your dream a reality:
Create a working prototype
De-bug prototype
Launch Minimum Viable Product
Private Beta
Public Beta
Official launch
Collecting feedback during this phase is crucial to making your product work in a way that customers will love.
Review all feedback that comes in and have a system in place for working out the major bugs in a timely fashion. On your official launch day you'll want to pop the bubbly and celebrate instead of worrying about bugs you left unfixed.
Failing to collect and review feedback may lead to a rocky start with a lot of customer complaints during your first few months. This isn't the way you want to kickstart your road to success.
Once your product launches you're ready to experience the most exciting moment of your life: accepting your first paying customer. Hopefully you'll sign up many other paying customers after that, but you'll never forget your first sale!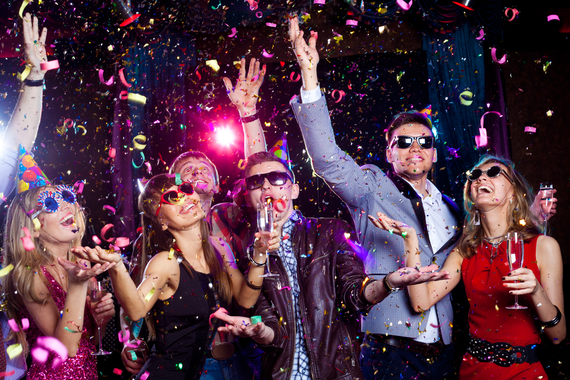 As you begin generating sales, here are the milestones to focus on:
Establish market validation aka sign up a few paying customers
Commit to great customer service
Focus on daily and monthly growth rates (get to 10K, 100K, 1M, 10M users)
Within the first year you'll be focusing on daily and monthly growth rates. You'll want to see a trend whereby you can project $1M in revenue annually.
Bostjan Spetic, founder of Zemanta.com, suggests that $1M annually proves there is a market, $10M annually proves you can scale your startup and $25M annually shows that the market is big!
Don't worry about making $25M (or even $1M) right now though, just focus on making your first sale!
To achieve your customer milestones you'll need to execute a smart marketing plan:
Grow email list with interested customers
Earn mentions on high profile startup blogs
Develop brand partnerships
Show growth trends (e.g. be able to project1M to10M)
Your marketing plan should help you grow your customer base, generate press mentions and develop brand partnerships.
Last but certainly not least, you'll want to set personal milestones for your growth as a founder:
Find an experienced mentor
Develop leadership skills
Learn to manage a team
Increase your personal savings to the point where you can comfortably leave your day job
Develop strong presentation/public speaking skills
Create a deep professional network
Your job as founder will change over time. You'll go from the person who does every single thing in the company, to the person who manages a team who handles certain tasks for you.
Transitioning from a builder to a leader is important because you cannot be an expert in all areas of your startup. Additionally, the demands on your time will increase, and if you are required to make all decisions you will create a bottleneck that will slow growth. Knowing how to make smart hires and support those key team members is vital to the success of your startup. Start developing those skills today!
Take Time to Review Your Progress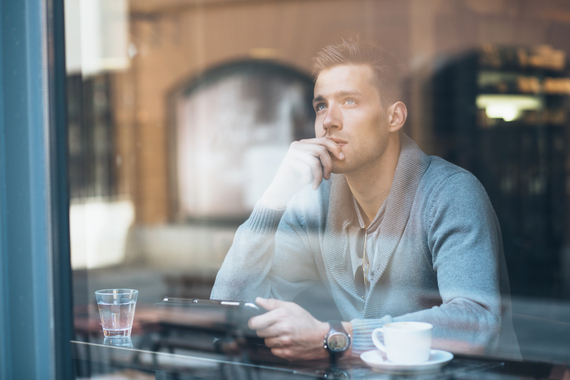 As you begin crossing off tasks and meeting your first few milestones, be sure to check in with yourself. As Matthew Michalewicz says in Foundr Version 1.0, "Few people ever stop to think 'How did I get where I am? Why am I doing what I'm doing? Businesses regularly take stock, but most people fail to do the same."
The process of launching a startup and leading it down the path towards success requires stamina. It's a marathon not a sprint. There will be days that you will feel unmotivated, depressed and unsure of whether you should keep going. These are the days in which knowing the answer to "Why am I doing what I'm doing?" is so important.
Keep marching forward. No one said starting a company would be easy, they only said it would be worth it!
Popular in the Community