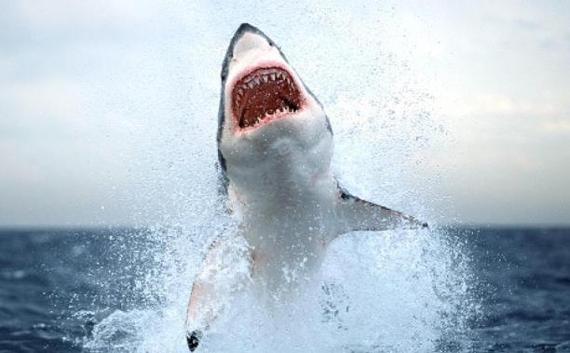 This week marks the official kick off of one of the biggest and most popular events in television year after year: Discovery Channel's Shark Week. This summertime television event is viewed by millions every year. However, this week of television does more than just teach the public about one of the most feared animals in the ocean, it also serves as a reminder of some of the most important PR lessons that all entrepreneurs should know.

Keep Your Audience Engaged With Social Media
There is no doubt that the official Shark Week hashtag #sharkweek will be trending on Twitter this week. The PR team behind Shark Week knows that social media is a powerful PR tool and spends the whole week asking questions, engaging their fan base, tweeting and re-tweeting and responding to their viewers. Their social media engagement efforts show just how far you can go when it comes to reaching your public audience with the right social media prompts.

When You Want an Event to Get Attention, Old Fashion Promotion Goes Far
So many people in PR today are focused on tips and tricks and non-traditional forms of promotion. However, if there is one thing that we can learn from Shark Week, it is that sometimes all you need is some good old fashioned promotion. Shark Week goes all out in promoting their event, but they don't do anything new or cutting edge. They know that this is one of the biggest events for the channel every year, and they treat it appropriately with the right amount of promotion and no gimmicks.
Always Capitalize on Your Successes When the Time is Right
The team behind Shark Week provides the perfect example of riding a wave of success. When the shark-themed movie Shark-nado appeared and quickly started trending on Twitter, the team behind this campy made-for-TV film capitalized on how popular the movie had become. This year marks the third installment of the Shark-nado series of films as the Shark Week team continues to capitalize on the cult following that the story developed.

Perception is Everything

One of the reasons that Shark Week is such a popular television event, is because most people consider sharks to be the most deadly and feared animal in the world. This is the reputation that sharks have built. However, dogs, hornets and wasps are all more likely to kill you than a shark is. Shark Week has proven that reality doesn't always matter when the public has a certain perception. As long as you keep catering to that perception in a logical manner, which for Shark Week is promoting a natural fear of this animal, then you can use public perception to your advantage.
Cater to the Needs of Your Loyal Audience
When you have a loyal audience of followers, it is important to cater to their needs and to what they want. Public relations is all about catering to your public. Shark Week does this year in and year out. They have a loyal following of viewers who want non-stop shark content. The content may be old and replayed year after year, but the channel always makes sure to deliver fans with their favorite shark programming as part of the Shark Week event.
Whether you choose not to watch Shark Week or if you have taken off work to indulge in hours of shark-related television viewing, there is no arguing that there are some important lessons to be learned from Discovery Channel's most popular week of television programming.
Related
Popular in the Community