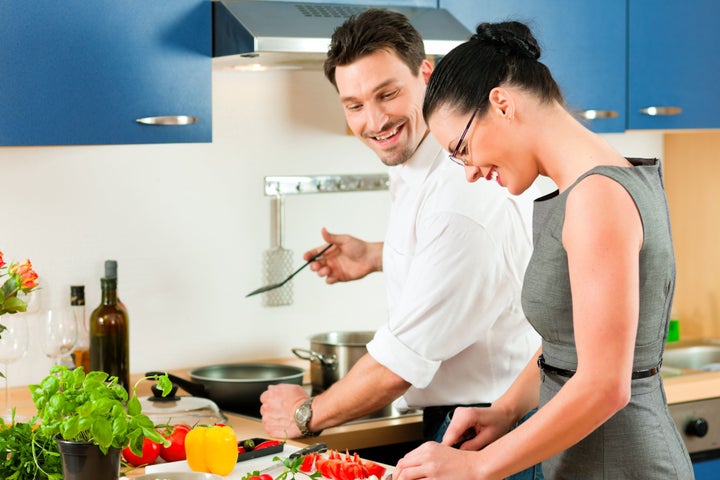 In the first half of the 20th century, as the story goes, guys would invite women they were interested in to "come over to see their etchings." The story may be apocryphal, but the point is valid: many male-female hookups of that era didn't exactly rely on subtlety.
Over time, the more acceptable way for a man to make a lasting impression at his apartment or house became "let me cook you dinner!" That approach combined the less-intimidating feel of a "real" date with the clear message that a guy who knew his way around the kitchen had to be sensitive, accomplished and refined (and perhaps even honorable).
Preparing a fancy dinner at home is still a thoughtful (and effective) way to spend time with your date. But it won't set you apart from the pack. After all, men who are able to cook aren't rare anymore. More importantly, the chances are good that the number of guys who've cooked for her is pretty close to the number of women you've entertained with your signature dish. A nice gesture and an enjoyable evening? Quite possibly. Impressive? Not so much.
In today's world you need to find a more distinctive hook when inviting a woman to your place for dinner. And the best way to impress your date is by cooking sous vide.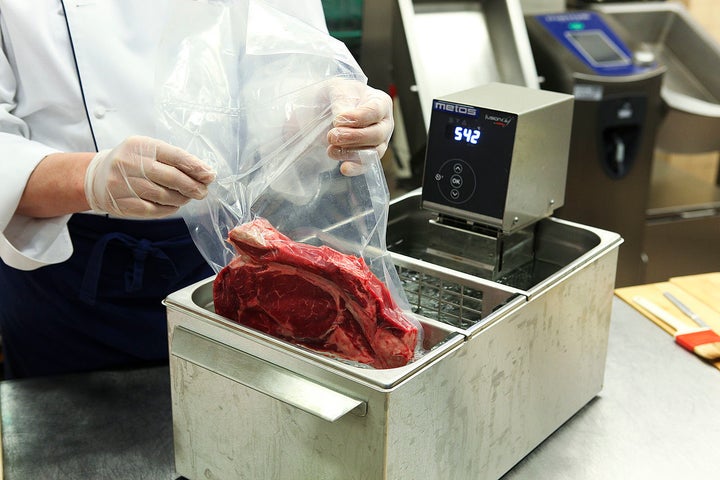 Sounds Great – But What Is Sous Vide?
The process is simple: food (usually meat or seafood) is vacuum sealed in bags and placed into a water bath to cook slowly. The seal ensures that flavor, natural juices and spices don't "bake out" and that the food doesn't shrink up the way it would in a regular oven or cookpot. And the slow cooking method (continually monitored by an accurate digital thermometer) assures careful and uniform temperature control throughout. After cooking, you can give the food a quick sear or add sauce for a more attractive finish, if desired. In a nutshell, you're able to cook food perfectly while keeping all of the "good stuff" in.
OK, so you're convinced that preparing a romantic dinner sous vide will impress your date a lot more than just throwing a steak onto the grill or a chicken into the oven. But how much expertise – and how much expense – will it require?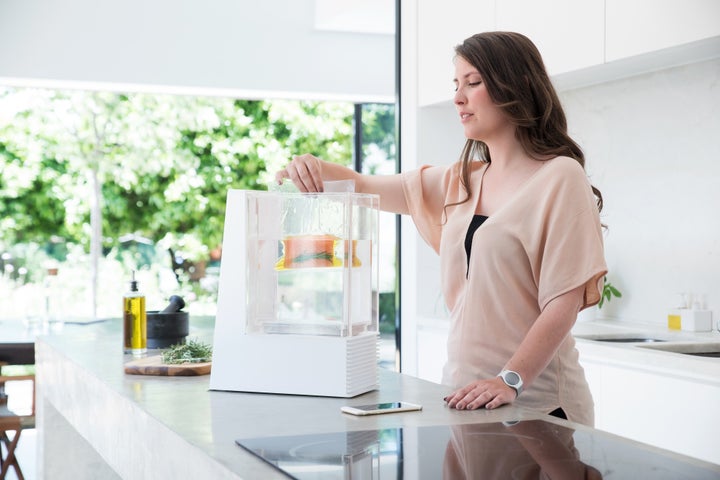 Sous Vide Cooking: Easier Than You Might Think
Professional chefs (or home cooks who love experimenting) can spend months perfecting their sous vide techniques. It doesn't require months of experience to get great results, though; one of the great things about slow cooking is that it's hard to make mistakes. Some say it's idiot-proof, but that might be an insult to idiots. Do a dry run or two, and you'll be ready to show off.
If you want to look like a superstar, you can get all the equipment you'll need for less than the price of a dinner for two at an expensive restaurant. If you prefer to live dangerously, most of the stuff you'll need to give sous vide a shot on the cheap is probably already sitting in your kitchen. Just remember – an epic fail isn't going fall into the "impressive" category, so you might want to forego the redneck engineering for your hot date.
Using the right equipment will allow you to let the food cook while you attend to other activities, like showing off your etchings.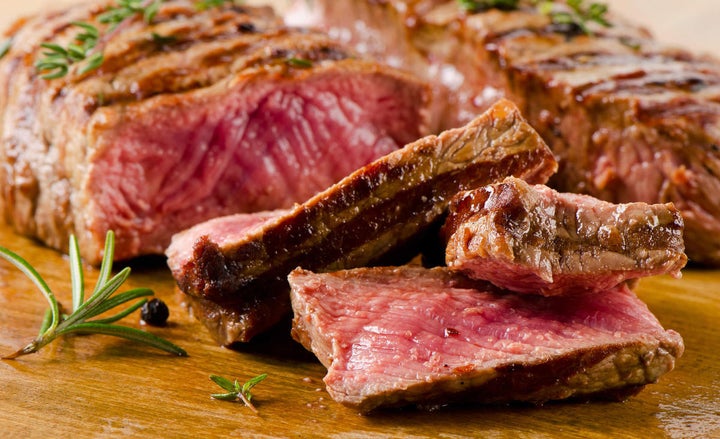 What To Cook For Your Date
This article was written and provided by Joe Hughes of Sous Vide Wizard, a leading resource in sous vide cooking tips and recipes. You can reach him at Joe@SousVideWizard.com