The annual International Contemporary Furniture Fair at the Javits Center in New York is an event to showcase cutting edge design trends and innovations in product design. The overwhelming early response to this year's fair is that it was in fact underwhelming.
Grace Bonney of the popular blog Design Sponge exclaimed, "ICFF is for pushing yourself further," as she expressed her discontent with the lack of anything that made her feel "excited, hopeful, or curious" after attending. Leading experts are openly critical of the lackluster product roll-outs at this year's fair.
However, upon closer look I discovered innovation in lighting design was abundant. The current upswing in lighting design innovation is predicated upon recent technological advancements in LED lighting technologies.
Warmer-burning LED light sources with soft diffusing shades have paved the way for designers to re-think the form and function of task and accent lighting design. The razor-thin light source has inspired innovations in articulation, allowing for a previously unmatched range of motion for task lighting. The liberation of the incandescent bulb from the lamp has resulted in lighter, thinner, and more agile lighting designs.
Stand outs from this year's ICFF included Wastberg, who was recognized for this year's Editor's Award for Best Lighting. The Swedish lighting company is taking innovation beyond just the light source with the w101 Lamp, designed be Claesson Koivisto Rune. The biodegradable lamp is built from laminated sheets of DuraPulp, a mix of paper pulp and starch polymer. Along with the energy efficient LED light source, the arced shade focuses the light on the work surface without wasted illumination. "We dare anyone to manufacture a more ecological electric lamp," Wasterberg exclaims about their Red Dot Design Award winning design.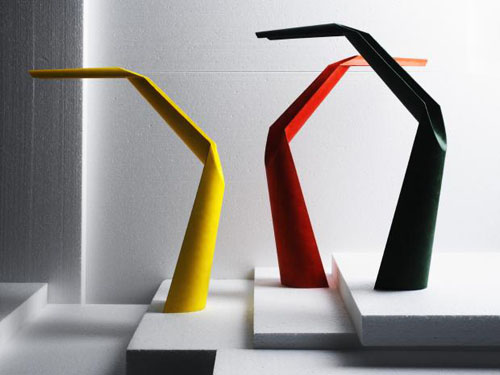 California lighting designers Peter Stathis and Cerno also unveiled new designs at this year's fair. Trapeze, designed by Peter Stathis for JOBY takes minimal task lighting right to the edge with this counter-balanced articulating desk lamp. Cerno introduced their larger than life floor lamp version of their Silva Lamp.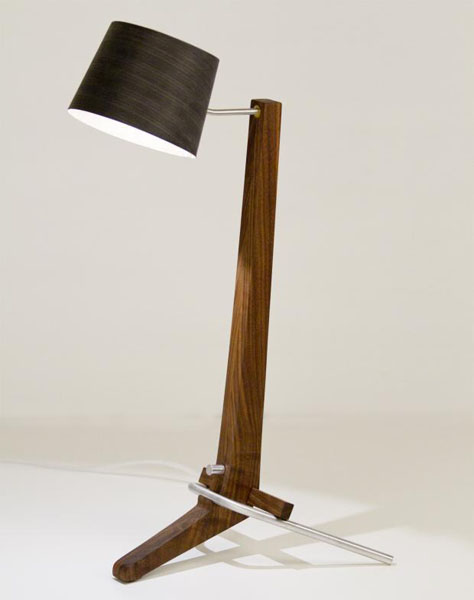 A perennial favorite for the best lighting award, Peter Stathis has formed a collective with JOBY, a reputable consumer products design firm to develop a new line of LED lighting. The lighting collection features LED technology with unique flat panel design and optical light diffusion that achieves a new level of energy efficiency with generous warm light. When Pixar created the animated desk lamp Luxo Jr. they probably would have chosen Trapeze for their animated short had it existed. The soft-glow of the ultra-thin disc shaped light source of Trapeze makes all previous articulating desk lamps obsolete with dramatically improved fluidity and range of motion.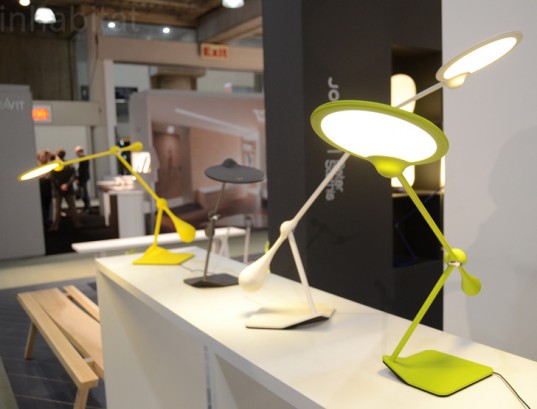 The ICFF also features design exhibitions around the city where independent designers present their newest design concepts to the press and industry insiders. The trend toward innovative LED lighting solutions is not only happening in corporate design firms as many forward thinking designers are embracing this technology. Marianne van Ooij unveiled Flatlamps as a part of Break-down: Design in Your Hands, a design exhibition presented by StyleFactory, Design Milk, and Bobby Berk Home. A flat wooden frame creates the classic silhouette of a lamp while the space normally reserved for the bulb and shade is left vacant. Two hidden LED light sources provide cascading light down the frame.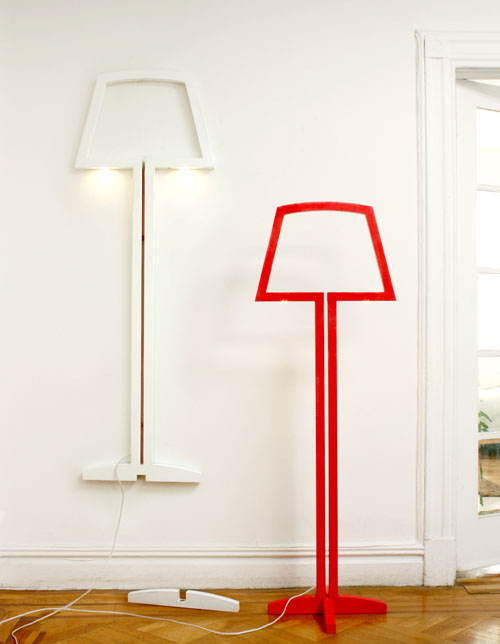 Though live-edge wood tables with colorful metal bases may be old news at ICFF, the future is bright for LED lighting and the designers who are currently redefining the lighting category.

Popular in the Community