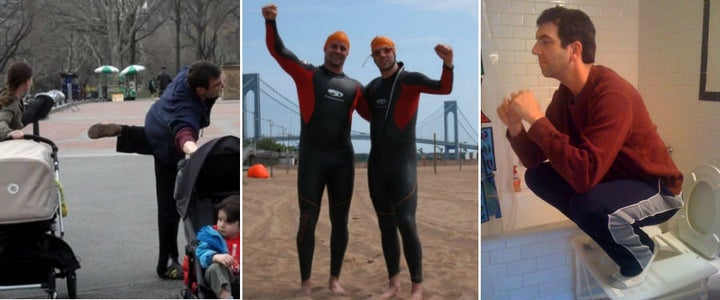 I will admit, I'm addicted to self-improvement. The thing is, there's so damn much about myself to improve.

I started with trying to improve my mind. After college, I felt my IQ gently ebbing away. I decided on a radical fix: I would read the entire Encyclopedia Britannica and learn everything I could. It was a fascinating experience, which I chronicled in my first book. It was also painful, especially for those around me. (My wife started to fine me $1 for every irrelevant fact.)

After that, I took on the spirit. I knew nothing about religion, so I decided to learn about the Bible by diving right in and living it. I spent a year following all the rules of the Bible, from the Ten Commandments to growing a mammoth, Ted Kaczynski-like beard. Again, I loved it, wrote a book about it, and even became attached to the beard; it was like a member of the family.

And now, the body. Three years ago, I was hospitalized with a freak case of tropical pneumonia. My wife, who was already concerned about my mushy, easily-winded body, sat me down, and said: "I don't want to be a widow in my forties."

So I undertook a quest to remake every part of my body. Here, you'll see some photos from that adventure. Sorry in advance about the "before" picture.